Top 5 News
Experience Qatar and Qatar Charity join forces to aid Gaza in humanitarian crisis
Experience Qatar proudly announces its partnership with Qatar Charity to support those affected by the ongoing humanitarian crisis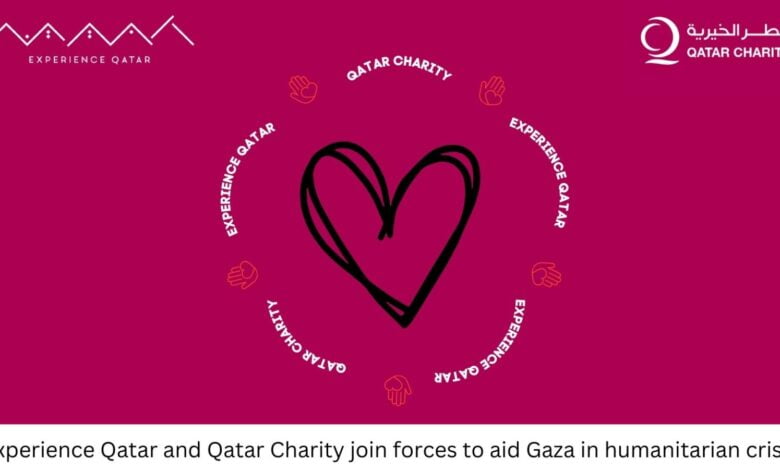 Doha – Experience Qatar, the team that's all about offering travellers unforgettable Qatar experiences, is stepping up for a cause close to its heart. In a move that reflects its unwavering commitment to excellence and sustainability, Experience Qatar proudly announces its partnership with Qatar Charity to support those affected by the ongoing humanitarian crisis in Gaza.
For the next 15 days, Experience Qatar will make a charitable donation of 15 Qatari Riyals (QAR) for every booking they receive. This initiative goes beyond travel; it's about providing crucial assistance to those facing an urgent need.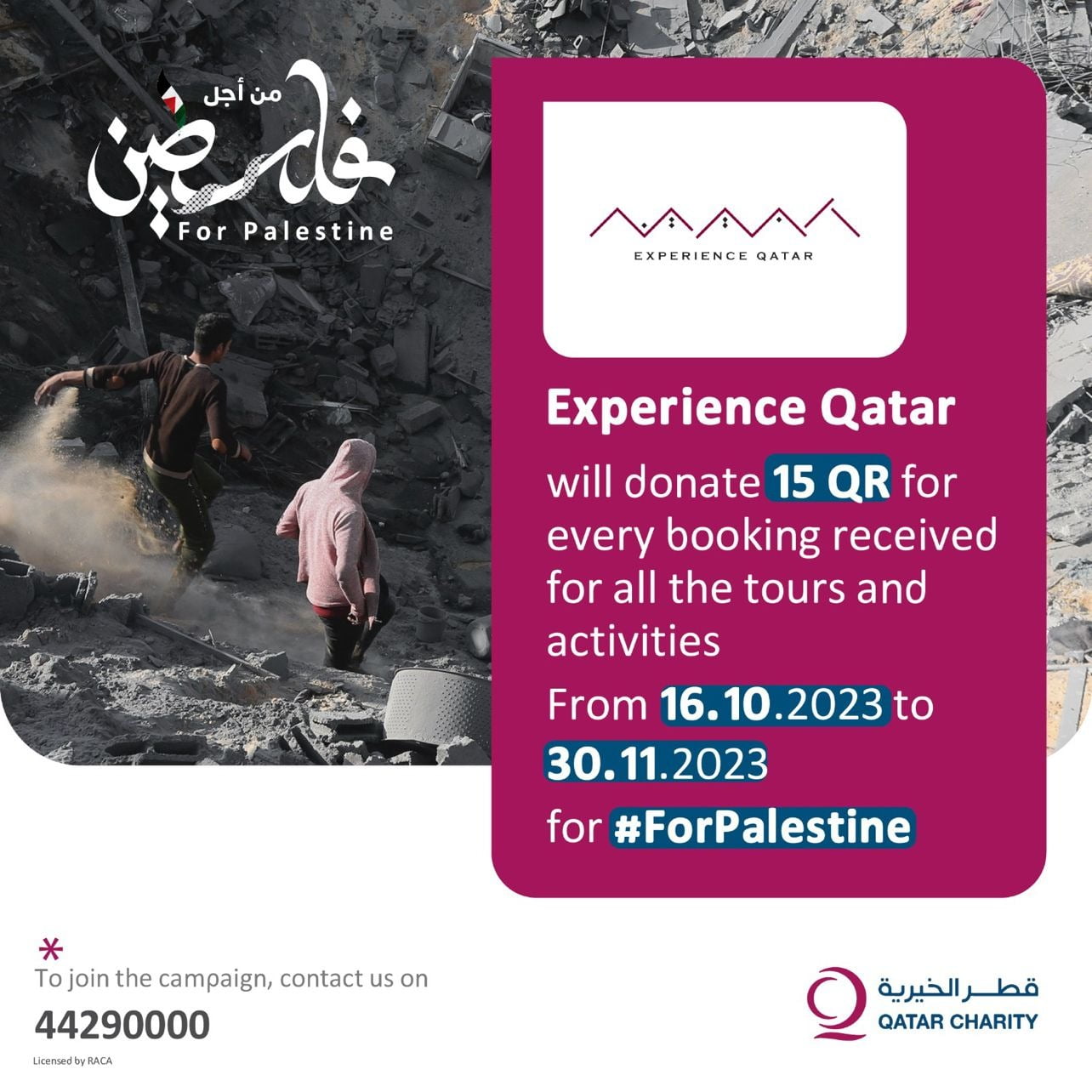 The crisis in Gaza has left hundreds of thousands of Palestinians displaced and struggling to access essential services. Experience Qatar recognizes the pressing need for immediate humanitarian relief. Qatar Charity, known for its remarkable humanitarian efforts, is at the forefront of providing critical assistance in times of crisis.
Abdul Rahman Sajid, CEO of Experience Qatar, shared, "Our commitment to excellence and authentic experiences extends to supporting those affected by this crisis. This partnership with Qatar Charity reflects our dedication to making a positive impact."
For more information on this humanitarian initiative, please visit our website
About Experience Qatar:
Experience Qatar is a leading Destination Management Company dedicated to offering travellers authentic and sustainable experiences in Qatar. Their thoughtfully curated itineraries blend iconic landmarks with hidden gems, ensuring that travellers explore the rich cultural heritage, natural beauty, and genuine hospitality of Qatar.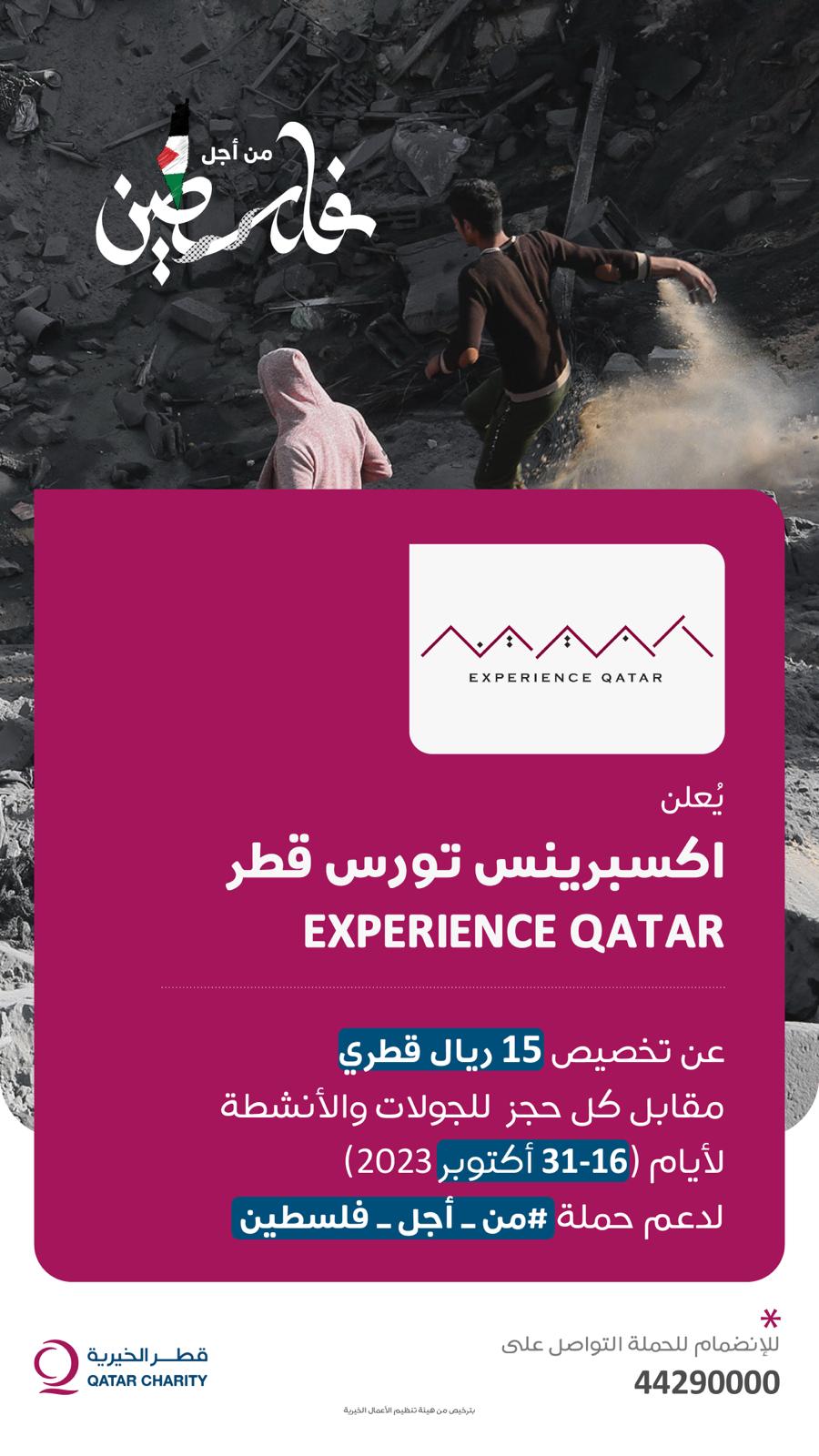 About Qatar Charity:
Qatar Charity is a global humanitarian organization committed to assisting those in need, both locally and internationally. Their work spans various areas, including emergency relief, healthcare, education, and social development.