Top 5 News
Embracing the Future of Environmental Science: WCPC-23
Environmental Science and Pollution Research 2023 | Hyak Qatar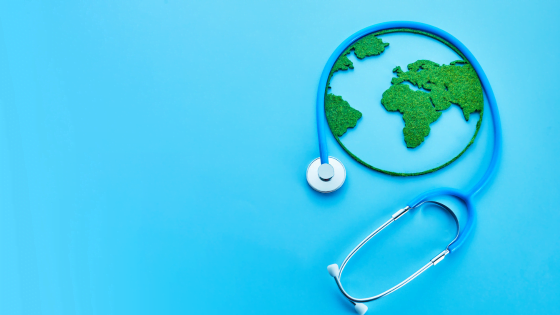 Welcome to the World Congress on Pollution Control (WCPC-23), taking place in the stunning city of Vancouver, Canada, on November 2, 2023. It's with great pleasure and anticipation that we extend our invitation to you, as we prepare to host some of the world's foremost scientists, outstanding researchers, academics, and industry leaders from both national and international arenas. Environmental Science and Pollution Research 2023 explores critical issues shaping our planet's future. Cutting-edge research on pollution, conservation, and sustainability for a healthier, more sustainable world. The platform we've created at WCPC-23 is a nexus for insightful discussions, conferences, seminars, workshops, symposia, and related events that promise to benefit not only the attendees but the entire domain of pollution control.
About Science Cite
Science Cite is more than just an organization; it's an informative and networking platform that unites academics and experts from diverse domains onto a single stage. In a world where geographical boundaries are dissolving, we believe that global events and groundbreaking discussions are the key to transcending limitations and fostering understanding across nations. Science Cite endeavors to keep all nations on the same page, especially when it comes to various fields of science and technology.
Why Should You Attend Science Cite Events?
Our Science Cite events are open to a diverse audience: students, industry experts, organizations, professionals in science, technology, engineering, and environmental fields, and more. The brainstorming sessions during these events serve as fertile ground for discussing solutions, finding answers, strategizing for the future, and much more.
But what's in it for you, you may ask?
Professional Growth: Attending Science Cite events provides a unique opportunity to present your research, thus boosting your professional career. It's the ideal platform to showcase your contributions and get recognized in your field.
Networking: These events offer a splendid opportunity to connect with peers in your industry or related domains. The connections you make here can lead to valuable collaborations and partnerships.
Visibility: Increase the reach and visibility of your work. Science Cite events offer a significant platform to make your research and ideas known to a wider audience.
Knowledge Acquisition: In today's fast-paced world, learning never stops. Our events offer a fantastic way to stay updated on the latest developments in your field.
Funding and Partnership Opportunities: Whether you're seeking funding for your research or looking for partnerships in your field, Science Cite events are the place to be.
Unique Experience: Explore new locations, cultures, and ways of thinking while attending our events. It's not just about learning; it's about broadening your horizons.
Motivation and Confidence: A dose of inspiration from leading experts and fellow attendees can reignite your passion and boost your confidence in your work.
Profile Enhancement: Being part of Science Cite events can significantly elevate your professional profile, making you a recognized and respected figure in your field.
WCPC-23: An Overview
The World Congress on Pollution Control (WCPC-23) is more than just another conference; it's an opportunity to be part of something bigger. With environmental concerns becoming increasingly critical, this congress becomes a pivotal hub for the exchange of knowledge, ideas, and solutions in pollution control.
Vancouver, Canada: The chosen venue, Vancouver, offers a breathtaking backdrop for this event. Known for its stunning natural beauty, Vancouver is the ideal location for discussions about preserving our environment. As a city surrounded by oceans, mountains, and forests, it's the perfect place to connect with nature while exploring innovative solutions for pollution control.
International Gathering: WCPC-23 brings together some of the brightest minds from around the globe. Expect to meet scientists, researchers, academicians, industry professionals, and experts in various environmental fields. The diversity of participants promises enriching conversations and collaborations.
Key Highlights
Scientific Insights: WCPC-23 is a treasure trove of the latest scientific research and innovations in pollution control. Stay ahead of the curve by engaging with thought leaders and pioneers in the field.
Sustainable Solutions: The event focuses on sustainability, and you can expect to learn about cutting-edge technologies and strategies for a cleaner and healthier planet.
Cross-Disciplinary Approach: Pollution control is not a challenge that can be tackled by one discipline alone. WCPC-23 encourages interdisciplinary discussions and solutions to address complex environmental issues.
Networking Opportunities: Connect with experts and peers who share your passion for environmental conservation. The connections you make at WCPC-23 can have a lasting impact on your career and projects.
Interactive Workshops: Dive deep into the subject matter through interactive workshops that provide hands-on experience and practical knowledge.
Poster Presentations: Present your research through poster displays, showcasing your contributions to a global audience.
Inspiring Keynotes: Be inspired by keynote speakers who have made significant contributions to the field and are driving change on a global scale.
Conclusion
In an era where the environment faces unprecedented challenges, we must come together to explore innovative solutions to pollution control. The World Congress on Pollution Control (WCPC-23) and Science Cite events offer a platform for unity, knowledge exchange, and collaborative efforts that can pave the way for a greener, more sustainable future.
As the date of WCPC-23 approaches, we eagerly anticipate the enriching experiences, insightful discussions, and lasting connections that will shape the future of environmental science. Join us in Vancouver on November 2, 2023, and be part of this remarkable journey towards a cleaner and healthier planet.
We look forward to welcoming you to WCPC-23 and witnessing the positive impact your participation will have on our collective mission to control and mitigate pollution. See you in Vancouver!