Top 5 News
HH Sheikha Moza walks for Turkiye-Syria earthquake victims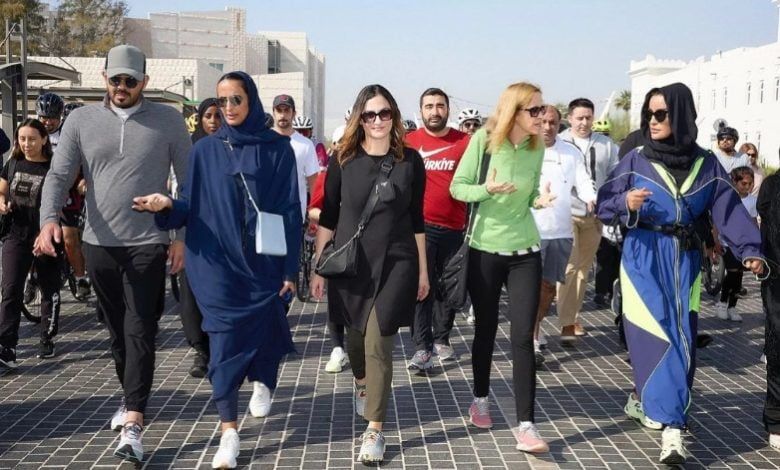 This year's National Sport Day festivities at Qatar Foundation were inaugurated by HH Sheikha Moza bint Nasser, Chairperson of Qatar Foundation, who led off a walkathon themed "Walk For a Cause" to support Turkey and Syria.
HE Sheikha Hind bint Hamad Al-Thani, Vice Chairperson and CEO of the Qatar Foundation, and HE Sheikh Joaan bin Hamad Al-Thani, President of the Qatar Olympic Committee, joined HH Sheikha Moza in taking part in the walkathon, which was organised in conjunction with Qatar Charity to raise money for those impacted by the recent earthquake.
Try-a-Tri, a fun triathlon, was held this year by the Qatar Foundation (QF) to raise awareness of the sport and promote more participation. Anyone who wanted to try the activity may participate in Try-a-Tri, which included lengths for both adults and kids that were specified as 100 metres for swimming, 4 kilometres for biking, and 1.5 kilometres for running. Many people participated in a triathlon for the first time during the event.