Entertainment
Interesting facts about the world's largest football boot unveiled in Katara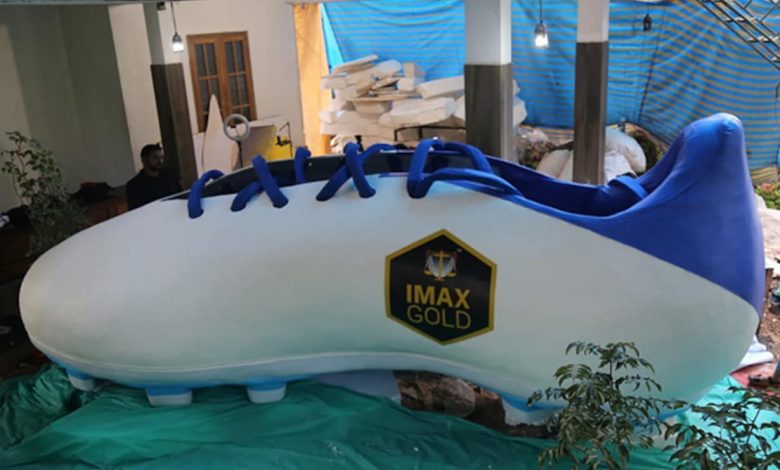 Doha, Qatar is unveiling interesting stuff in the country so that visitors who decided to come for the FIFA World Cup 2022 enjoyed the city. The country has advanced many features including the transportation network for this purpose. Another exciting feature that they have introduced is the world's largest football boot in Katara. This was unveiled on 14th November 2022 at 6:30 pm.
What is the world's largest football boot?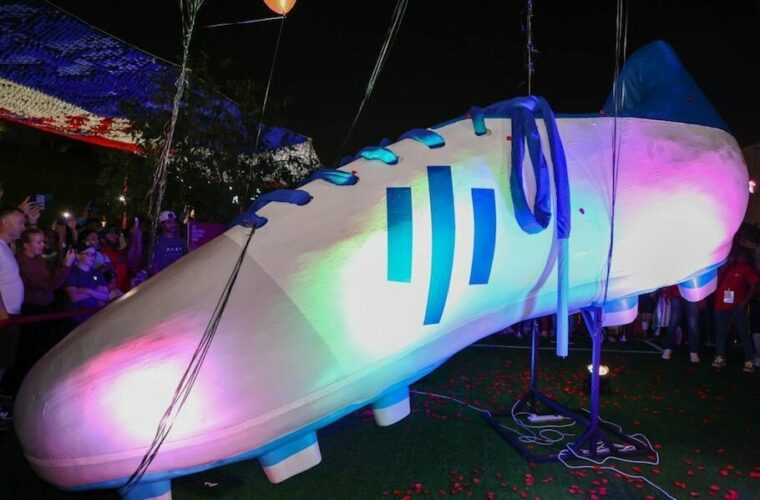 It is literally a football boot that is massive. The government aims to be an attraction in the country that people will want to visit. The football boot has been placed at Katara Cultural Village in Doha, Qatar. It is a major attraction that football fans will love to visit and check out.
It measures 17 feet long along with 7 feet high. It has a weight that is more than 500 kg. The country aims to set a new Guinness World Record for Qatar allowing it to have the world's biggest football boot.
What is the football boot made of?
The exciting fact is that the football boot was placed together employing the same material that is utilized to make regular football boots. These include fiber, leather, rexine, foam sheet, as well as acrylic sheets. With these materials, they have been able to make the world's largest football boot.
Figures at the unveiling event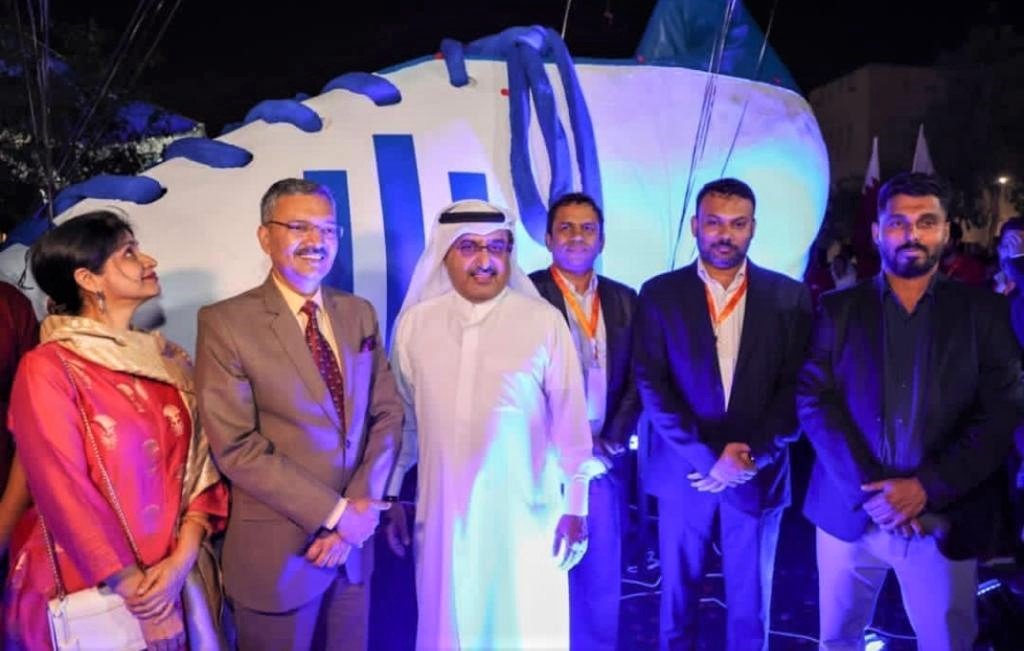 The unveiling was actually an initiative by the Katara Public Diplomacy as well as the community group Focus International. The event was witnessed by many people.
Some people who attended it were the Ambassador of India to the State of Qatar H E Dr. Deepak Mittal; Katara Cultural Village Foundation General Manager, Prof Dr. Khalid bin Ibrahim Al Sulaiti; Focus International CEO, Shameer Valuiyaveettil; Indian Cultural Centre (ICC) President, PN Baburajan; Guinness World Record Holder and curator of the Big Boot, M Dileef; as well as Katara Public Diplomacy Centre (KPDC) CEO plus Global Public Diplomatic Network Secretary-General, Engr Darwish Ahmed Al Shaibani. Other prominent guests came from various socio-cultural sectors.
Importance of football boot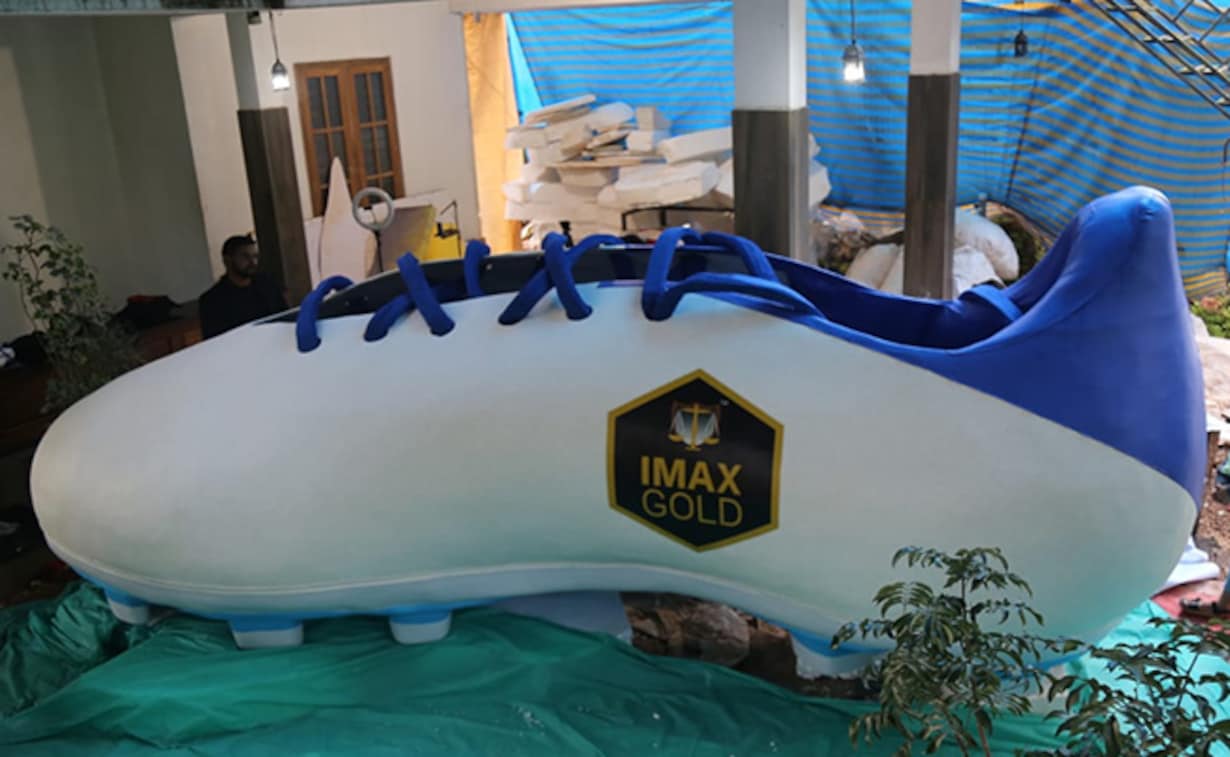 The exhibition aims to show solidarity for Qatar's aims of highlighting football as a sport that brings global fraternity amongst the nations as well as people. The country has been involved in hosting FIFA World Cup 2022 matches.
Importance of Katara Cultural Village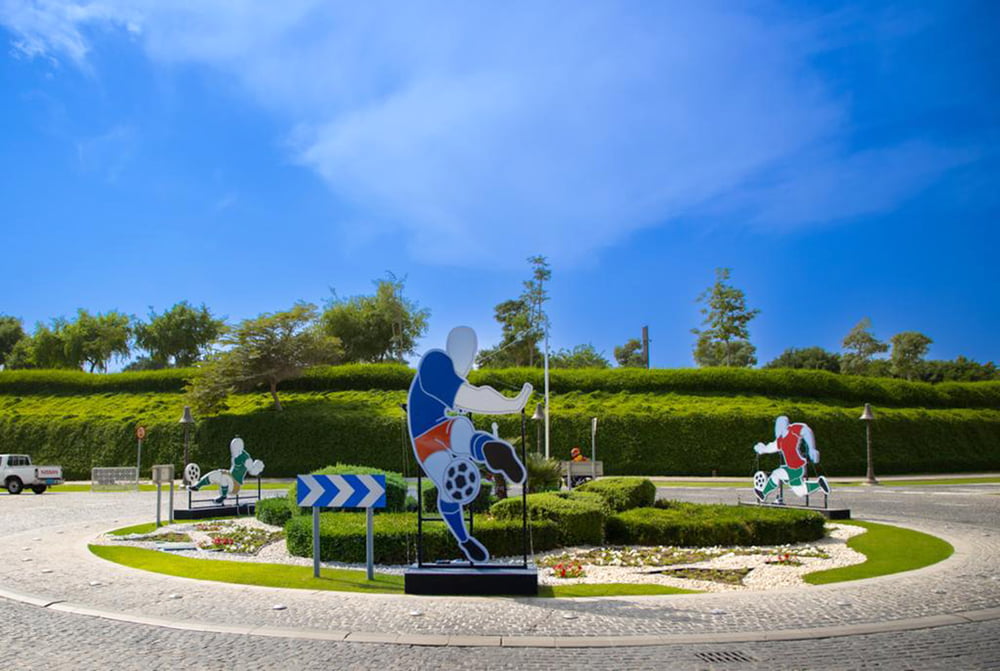 Katara tends to be a cultural village located in Doha, Qatar. It is found on the eastern coast present between West Bay as well as the Pearl.
Katara Cultural Village tends to the largest along with the most multidimensional cultural project in Qatar. Here, people come together so as to experience the cultures of the globe. There are many activities to do and attractions as well.
There is also a spacious and relaxing beach. People like to visit Katara Mosque, The Gold Mosque, and Amphitheatre, amongst other stuff. Therefore this is the perfect location for the world's largest football boot.
When in Qatar, it is a good idea to visit Katara Cultural Village and check out this amazing attraction.