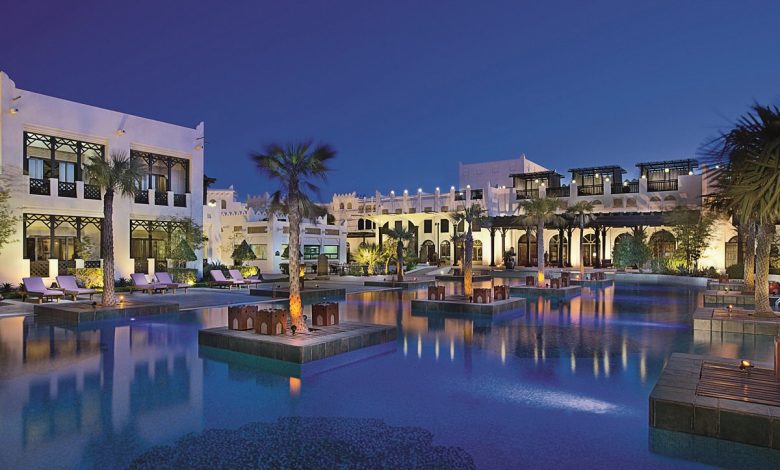 The pandemic has taken the fun out of most ventures especially traveling but ever thought of having a successful holiday without leaving the country?
Staycation is a combination of "stay" and "vacation," and it refers to a vacation that is spent in a local area rather than overseas. Staying in Qatar for your vacation is a great way to shake the cabin fever blues and have some fun being a visitor in your own country.
Here are our top picks for the best Staycation spots that Qatar has to offer.
Banyan Tree Doha
It provides an unrivaled experience thanks to the work of famous interior designer Jacques Garcia.
A landmark department store, an indoor immersive Theme Park, and an exquisite cinema multiplex are all within walking distance of Banyan Tree Doha which is part of the Doha Oasis project in the heart of Mushaireb, one of the city's most fascinating locations.
Those seeking a tranquil, opulent, and awe-inspiring stay in the heart of Doha will appreciate this chic urban hideaway. Each of the 126 rooms and suites at Banyan Tree Doha has a view of the Arabian Gulf, the hotel's beautiful garden, or the historic district of Doha.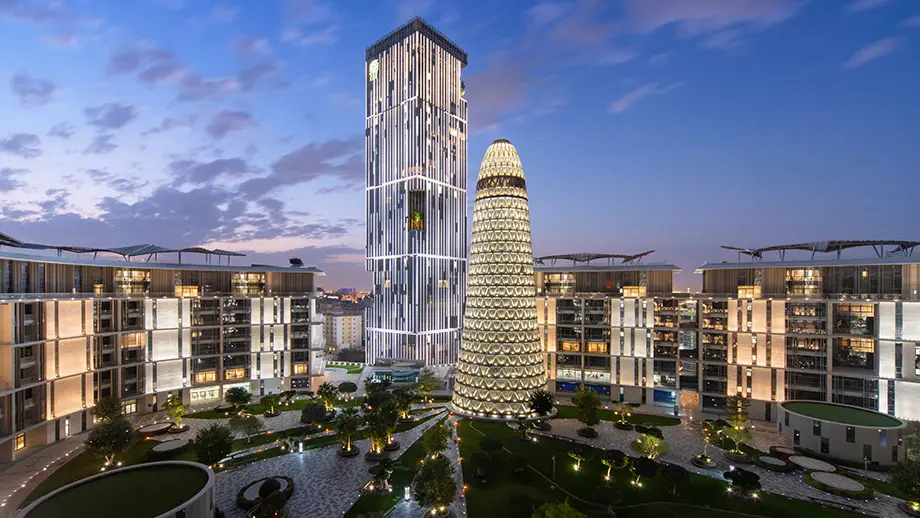 Source: https://www.banyantree.com/qatar/doha
Image Source: https://www.banyantree.com/qatar/doha/gallery
Marsa Malaz Kempinski, The Pearl – Doha
Conveniently situated on a man-made island within the Pearl of Doha, the five-star Marsa Malaz Kempinski allows guests to enjoy the affluence of a luxurious seaside and spa resort. The hotel's exterior is tasteful and appealing, fitting in with the area's hip vibe.
Secluded and with amazing views over the Arabian Gulf, this tropical oasis is the pinnacle of beachside luxury. Explore the stunning scenery of the Pearl and the water from the balcony of any one of the hotel's 281 suites and guest rooms. In addition to its award-winning Spa by Clarins, secluded 100-meters private beach, outdoor pools, tennis court, and state-of-the-art health club, it offers thrilling kids' and adults' activities, such as water sports and a kids' club, to guarantee the most spectacular family-friendly experience in Doha.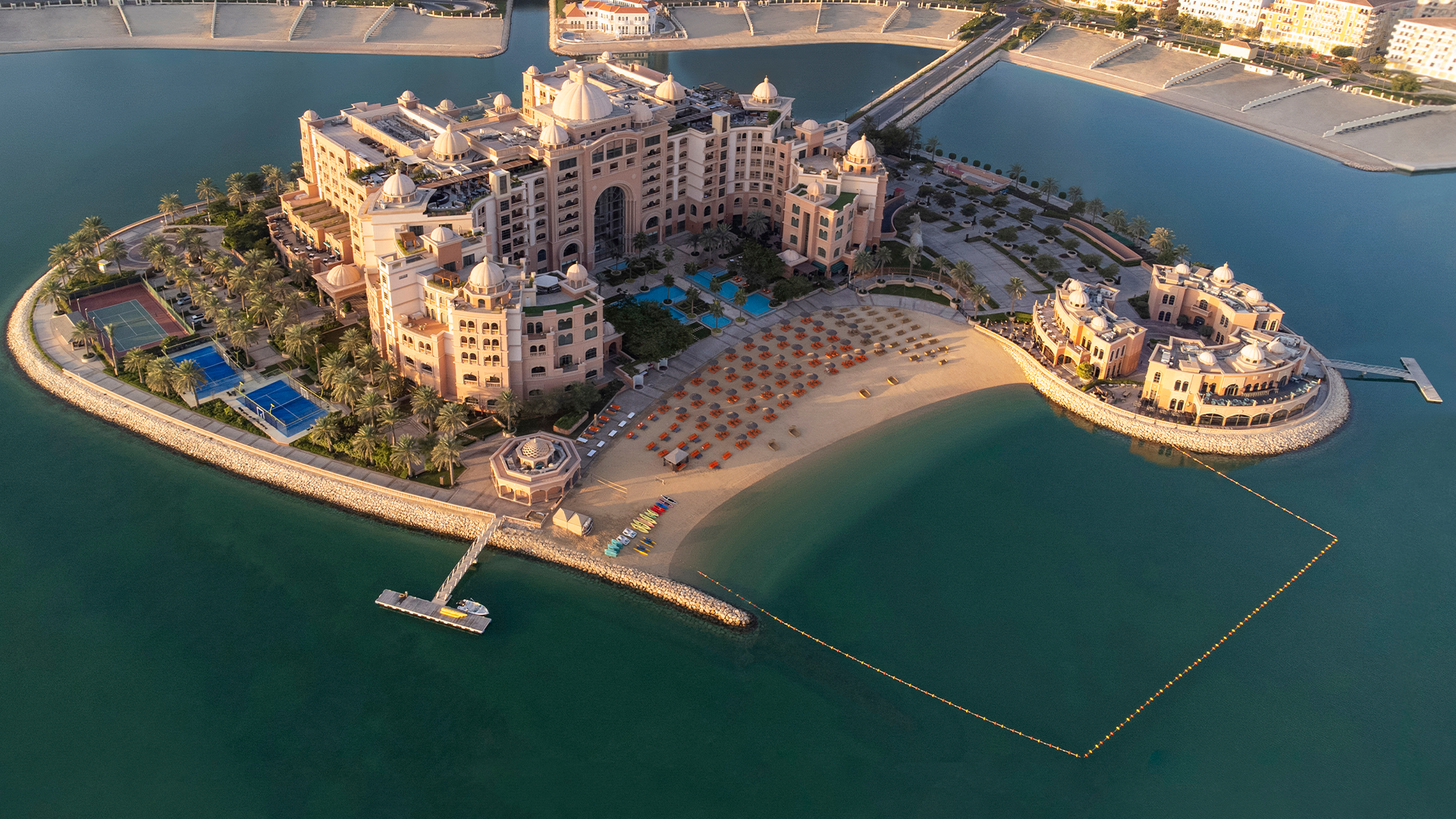 Sharq Village & Spa, a Ritz-Carlton Hotel
To get away from the hustle and bustle of the city, you can book a memorable family stay at Sharq Village & Spa. This stunning place is located in Doha near Ras Abu Aboud, Qatar, and is a hidden paradise featuring a private beach, luxurious villas, and award-winning food.
The resort was designed to resemble a Qatari town, blending traditional elements with cutting-edge amenities. Located on 350 meters of private coastline, this hotel features cozy villas with between 14 and 20 rooms, in addition to the main building housing the reception and services.
This luxurious abode is a sprawling complex that features outdoor swimming pools, a poolside bar, a sun terrace, and a traditional marketplace filled with exclusive shops. An on-site health spa and workout center are available to guests.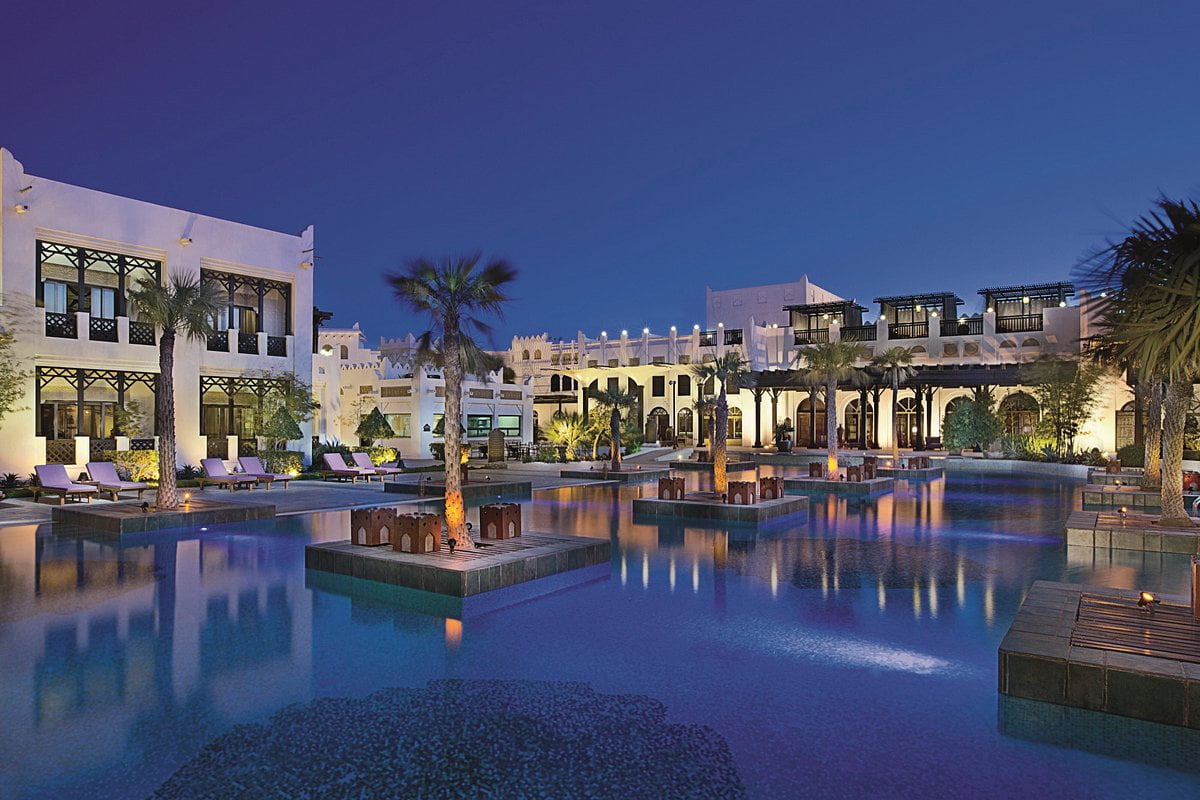 Al Messila Resort, A Luxury Collection Resort & Spa, Doha
It is a hidden gem in the middle of Doha, offering 5-star hotel rooms and magnificent suites with balconies to guests. As soon as the villa's massive carved doors swing wide, you will be immersed in an atmosphere of unrivaled opulence and privacy. Enjoy the beautiful Doha weather by the pool or unwind in the bright and airy living area of Al Messila Resort & Spa.
All 30 private pool villas have been created to feel like a home away from home, with windows that let in plenty of natural light and highlight the intricate mashrabiya patterns. Relax in the sun beside the pool in your private garden, surrounded by the kind of luminous vegetation one finds only in a natural paradise. Villas of one to four bedrooms may be found dispersed over the resort's grounds, each including a modern kitchen, outside patio, and private pool.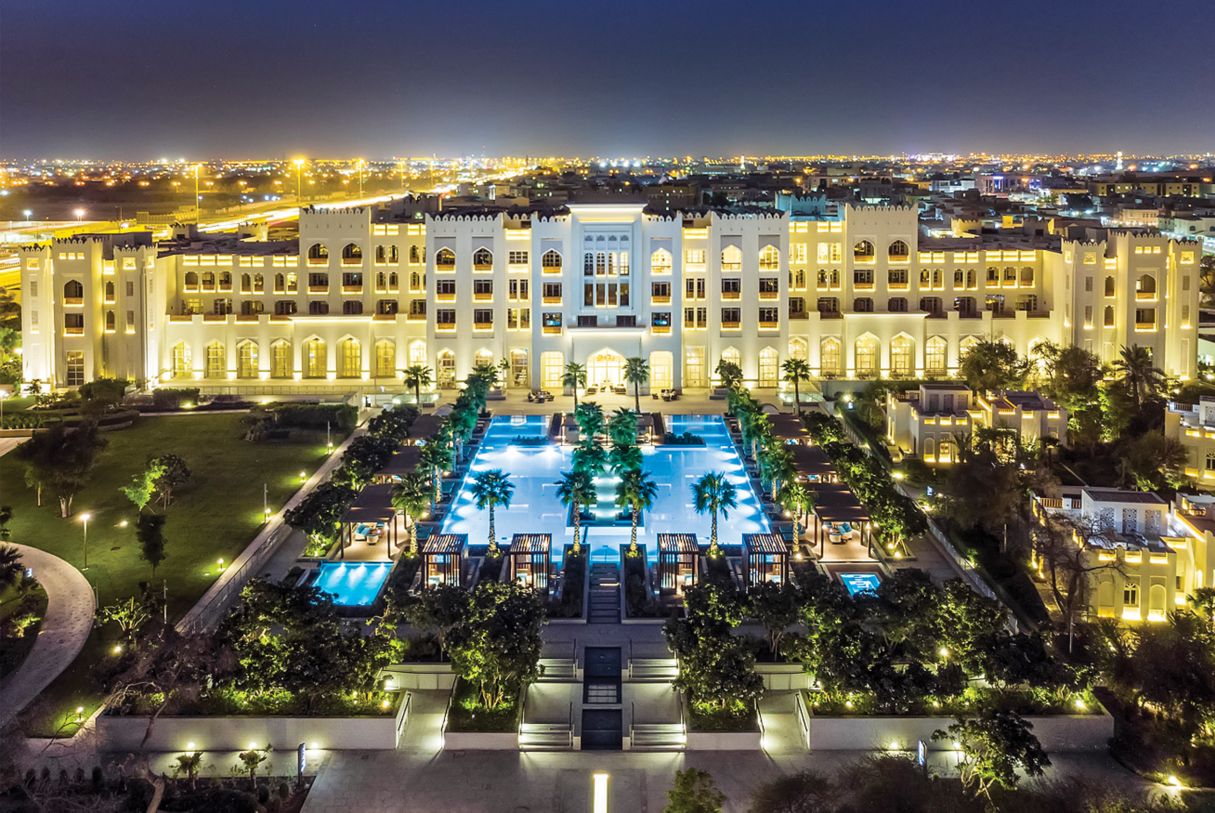 Mandarin Oriental, Doha
Msheireb Downtown Doha, the modern lifestyle and cultural core of the city is home to the Mandarin Oriental, Doha, an elegant and contemporary urban getaway. The hotel introduces a whole new standard of luxury to Qatar with its stylish, cutting-edge design that incorporates elements of the country's rich cultural past. All of the hotel's rooms, suites, and serviced apartments were designed by the illustrious David Collins Studio, and they feature an opulent, modern aesthetic with refined nods to Qatar's rich cultural history. The Mandarin Oriental, Doha has maintained its status as a Forbes Five-Star hotel for 2022 thanks to the renowned service that has made it so well-known.
It overlooks Barahat Msheireb, a public square inspired by the Arabic word "Al Baraha" (a gathering place). This town square has the largest retractable roof in the Middle East and was constructed with temperature management in mind.