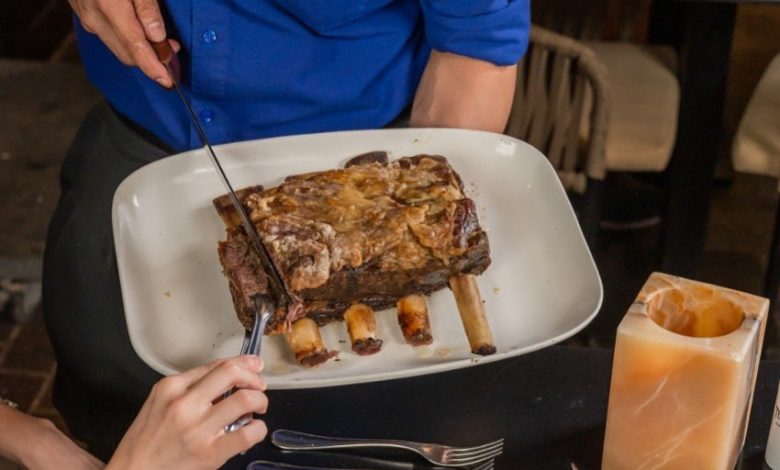 Brazil immediately comes to mind when we think about dance, music, football, and of course cuisine. If Qatar and Brazil have anything in common, its their shared passion for delicious cuisine and football. African, European, and indigenous influences all had a role in the development of Brazilian cuisine. Brazil, which is the fifth-largest nation in the world in terms of both area and people, has a diverse cuisine scene that reflects the mix of local and immigrant communities there. The Portuguese style of grilling known as churrascaria is also served in these Doha restaurants. Brazil also claims to be the barbecue champion of South America. Here are the top Brazilian restaurants you may visit in Qatar.
Ipanema Doha
The Marriott Marquis City Center Doha is home to the vibrant and energetic restaurant Ipanema Doha. At your table, the Passadores carve authentic Brazilian Churrascaria, with 12 variations of sizzling meats on skewers. The mouthwatering menu at Ipanema also features scrumptious appetisers, delectable drinks, a variety of desserts, and more. Avoid missing their pineapple glazed with the Chef's special glaze to freshen your breath after a filling meal. Ipanema offers the well-known churrascaria concept of Brazil, where large chunks of slow-cooked meat are presented on sword-style skewers and carved at the table. Experience the succulent flavours of premium cuts as they are carved at the table by passadores. Feel the spirit of a genuine dinner that honors the Latin American nation's love of delicious food and a lively atmosphere.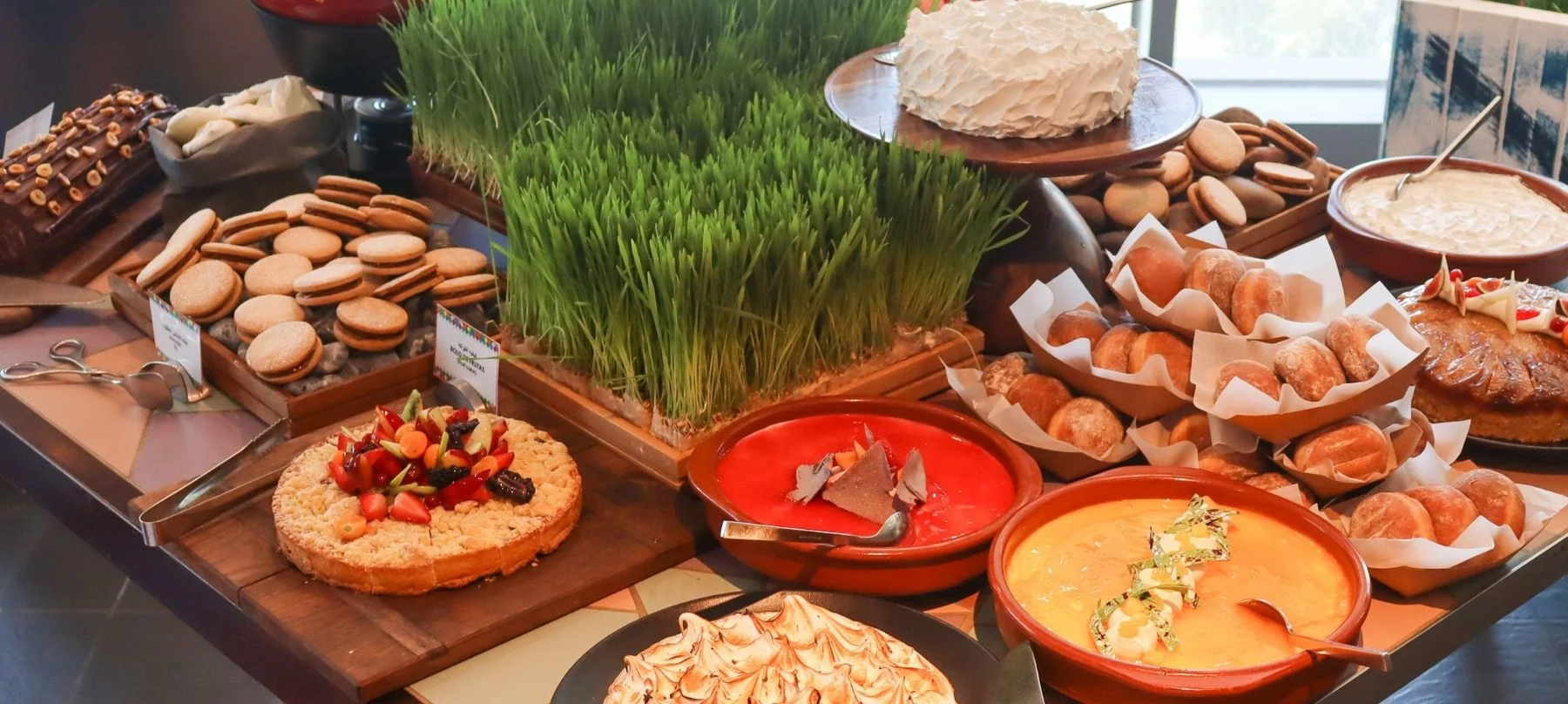 Texas De Brazil
In the Mall of Qatar, a genuine Brazilian-American steakhouse (Churrascaria) with an all-you-can-eat experience has opened. Visitors may choose from a variety of grilled beef, as well as lamb, shrimp, poultry, and sausages, all of which are carved by skilled Gauchos. At setting a red or green disc prop by their side, diners may signal whether they want more slices served at their table or not during the interactive dining experience. Along with a selection of mocktails and decadent desserts from the à-la-carte menu, there is also a lavish salad station with several gourmet items, including imported cheeses, charcuterie, roasted vegetables, and lobster bisque. The salad station is adorned with large tropical flowers.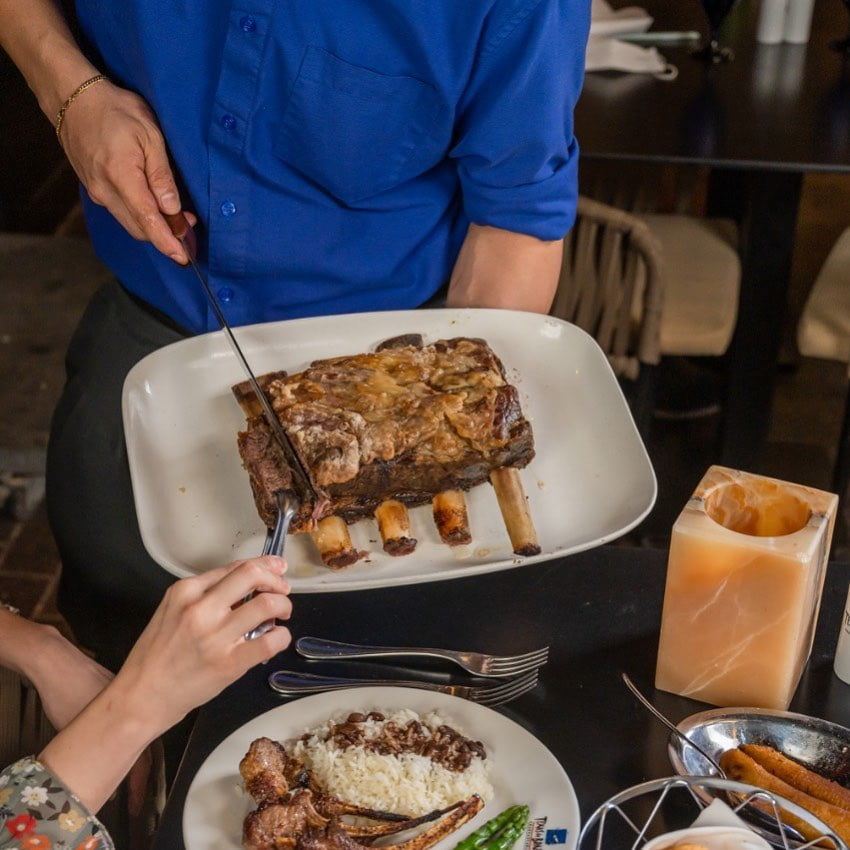 Rodizio Churrascaria
At their restaurant, Rodizio Churrascaria, they will teach you a new way to consume beef. Different meat cuts are cooked on live open flame grills in the middle of the restaurant for the Rodizio, a distinctive Brazilian eating concept. Passadores then slice the various slices of meat onto each diner's plate. Meat aficionados will enjoy the luscious quality cuts here, including Flap Steak, Beef Rib-Eye, Lamb Chop, Picanha (beef chops), and more. From Monday through Saturday, they are open six days a week as well as on Saturday for brunch.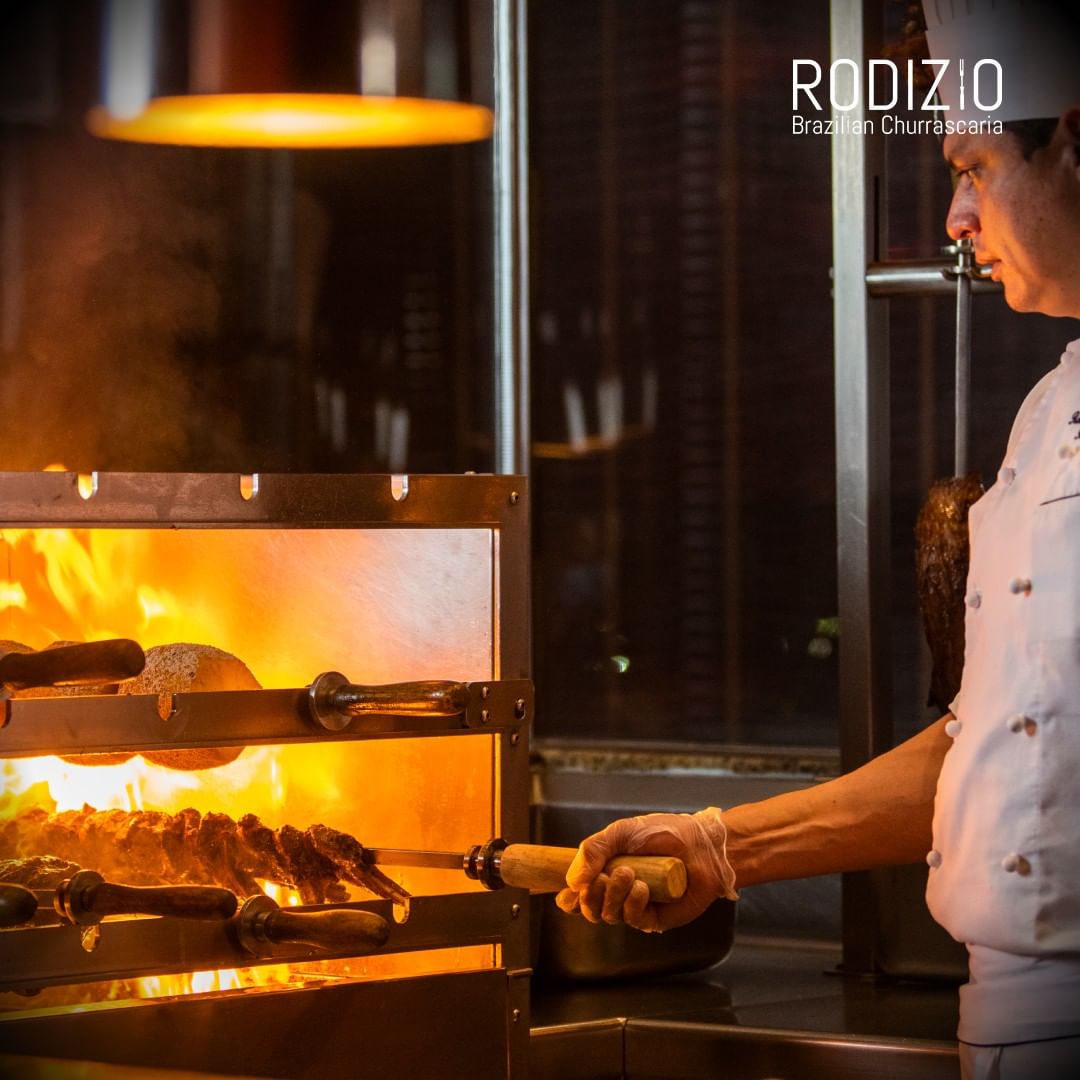 SushiSamba
SUSHISAMBA presents a creative fusion of three nations' cuisines: Peru, Brazil, and Japan. There is something for every palette in the culinary world, from Brazilian moqueca to Peruvian anticuchos and seviches to Japanese tempura and sushi. They offer rich and flavorful Moqueca Mista, a famous Brazilian dish made with shrimp, squid, sea bass, mussels, and clams.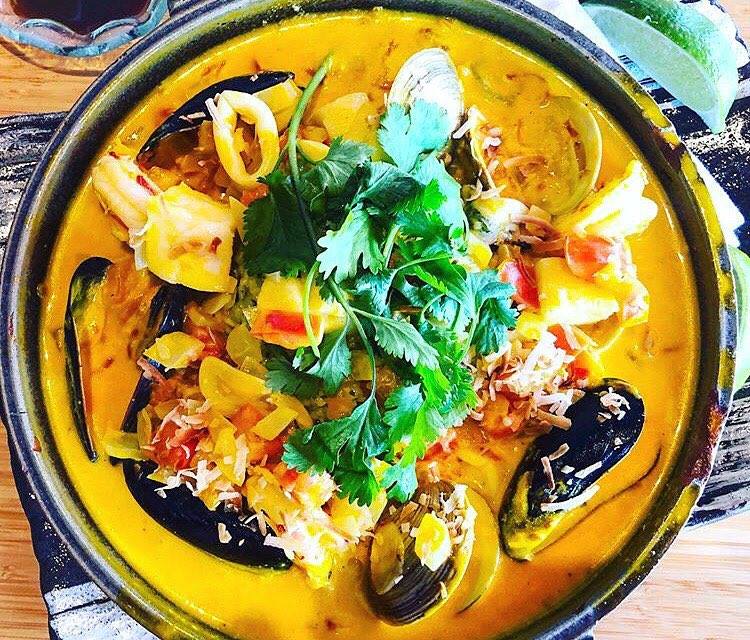 Four Seasons Hotel Doha
The most desirable Thursday night dining venue in the city, Four Seasons Hotel Doha offers its laid-back beach BBQ supper, chic beach bar, and appealing setting overlooking the breathtaking Arabian Gulf and serene waterscape. It delivers an amazing evening with the inclusion of churrasco grill and South American BBQ dishes. Its an ideal location to gather with family and friends for a night out and kick off the weekend with a plentiful grill menu featuring freshly cooked seafood and steaks. The house beverages include sparkling and classic South American and Brazilian specialties. A live mussels station, a churrasco grill station with king prawns, rib eye, beef tenderloin, and Australian lamb leg, as well as chimichurri, Verde, and barbecue sauces are all included on the abundant menu. Brazilian chicken salad salpicao de galinha and a taco station with slow-cooked, shredded BBQ short ribs and grilled chicken are other highlights of the menu.