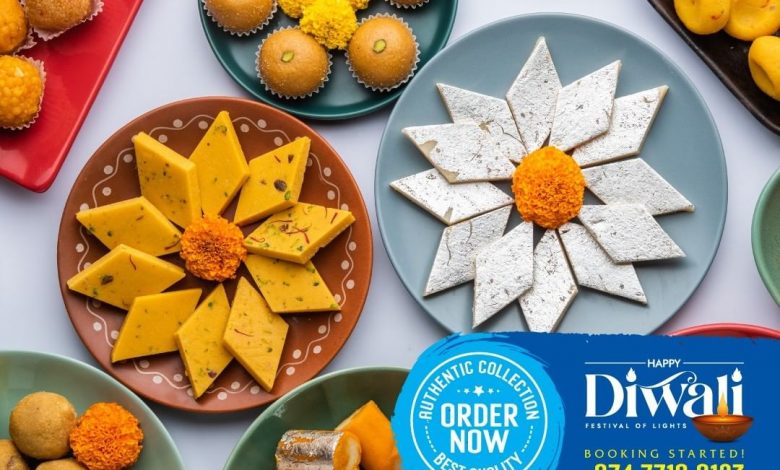 The Hindu festival of lights, Diwali, is rapidly approaching. The meaning of Diwali has eluded me. This festival honours the Hindu deity Shiva and is celebrated with great fanfare and merriment all around the world. Diwali is celebrated because, in mythology, it marks the time when King Ram returned to his kingdom of Ayodhya after defeating the evil king Raavan. People all throughout the world commemorate the victory of good over evil by lighting candles and eating special treats. We have compiled a directory of places in Qatar so that you may easily place an order for delicious treats to share with loved ones. 
Zaffran Sweets
Zaffran Café is a Qatari chain that specialises in classic Indian desserts and savoury dishes such kebabs, curries, and biryani. Both domestically and internationally, their cuisine has been recognised with numerous honours. Fresh, premium ingredients sourced exclusively from within Qatar. Zaffran Café's Diwali specials will be a smash hit at your home and among your guests. Purchase some of their handcrafted gifts right now to add to the celebrations of Diwali. Grab some of your favourite sweets from Zaffran Café and throw a party fit for a king.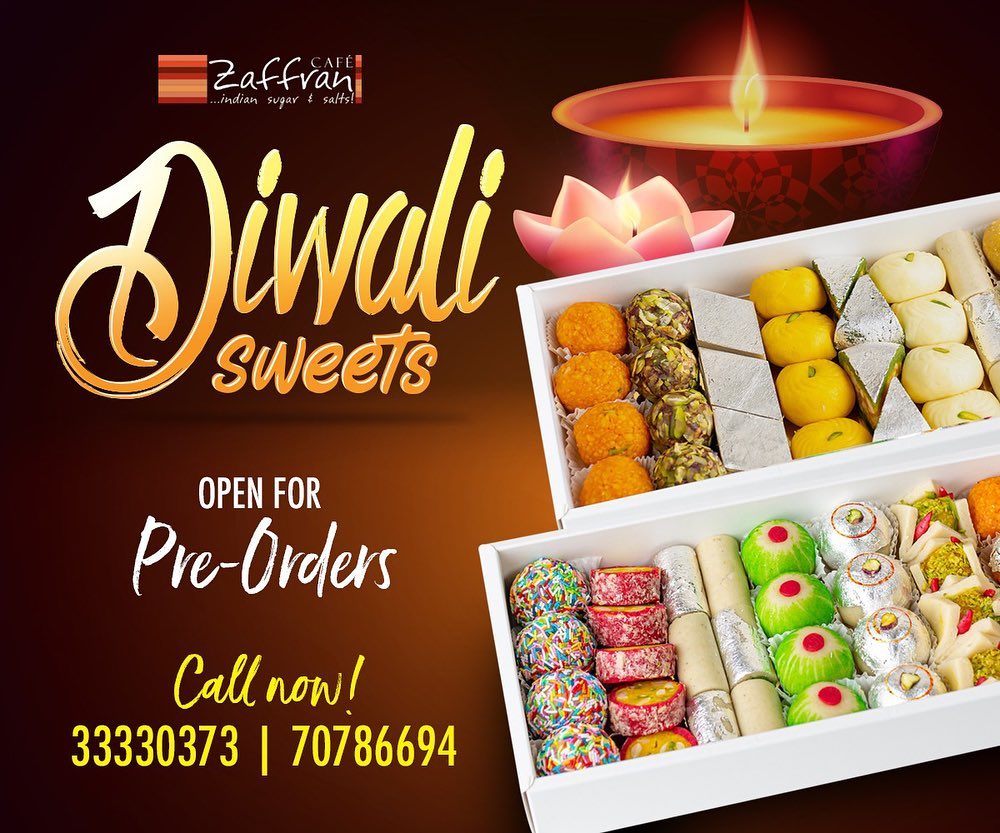 Ayankar Bhavan
This Diwali, treat yourself to some delicious sweets by shopping at Ayankar Bhavan. According to them, their assorted sweets box is available for purchase at Carrefour Qatar, Retail Mart, Grand Express Hypermarket (Wukair), New Indian Supermarket, and other similar establishments. You can also place an order through Wishbox and have the product brought to you. Their box of assorted candies will make your festivals more sweeter.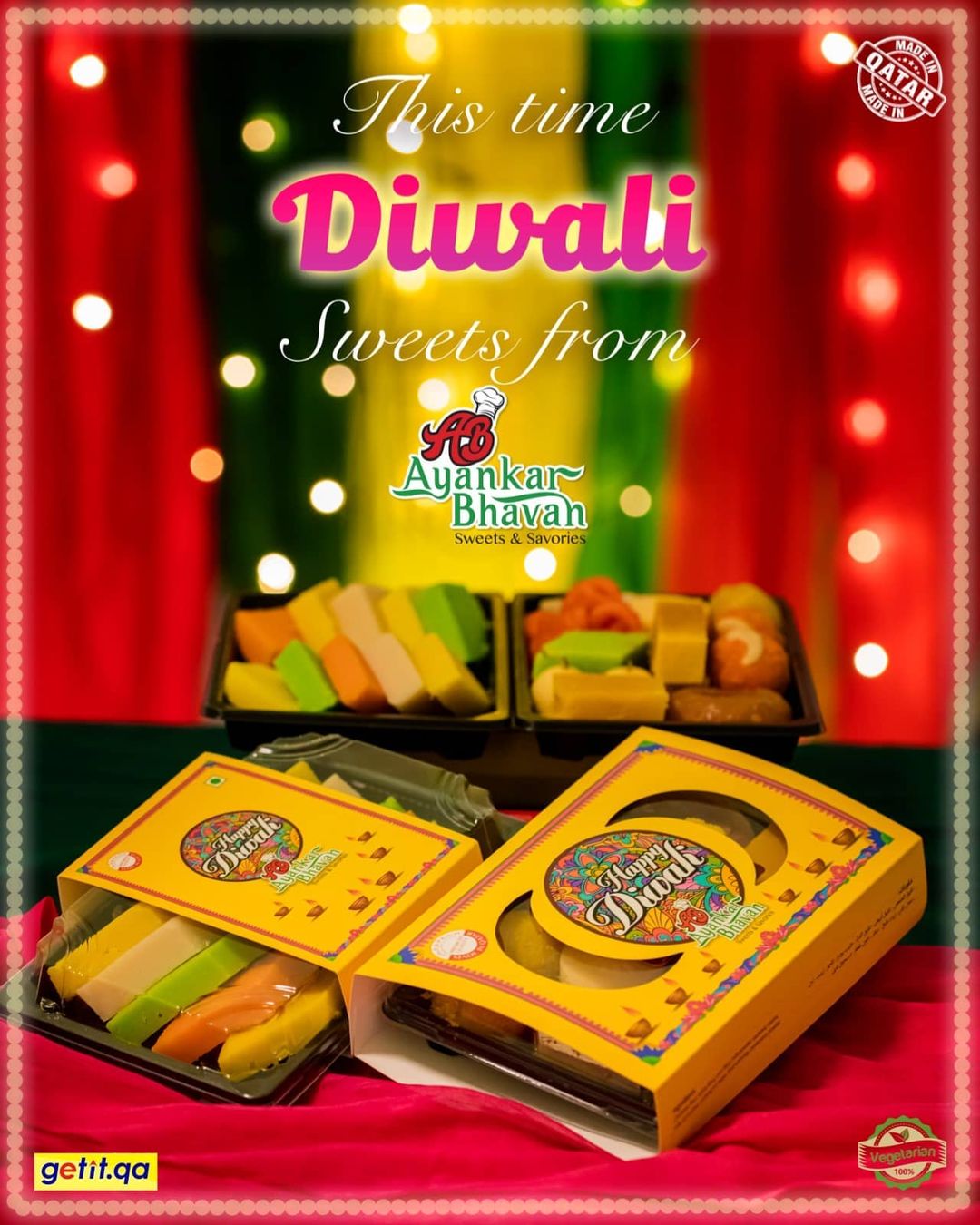 Desi Dhaba Qatar
Happiness can be had in any one of Desi Dhaba Qatar's many delectable dessert options. According to the post on their Instagram account, not only do they provide a selection of Assorted Sweets Boxes for purchase, but you can also place a kilo-sized pre-order with them. Get moving and bring some deliciousness into the house.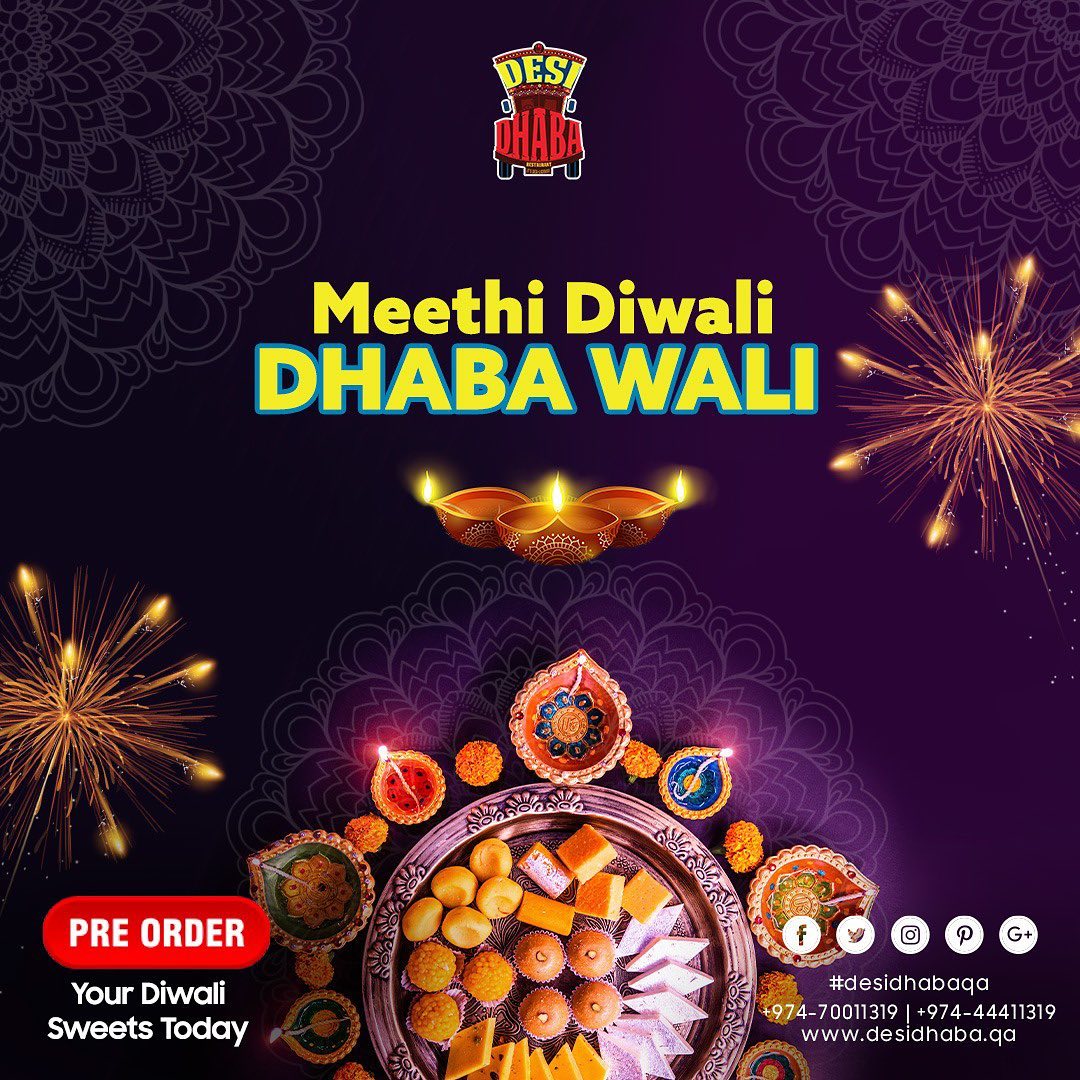 Aryaas Qatar
Your celebration of Diwali will be made easier by Aryaas Qatar, which will supply you with mouth-watering sweets that you can share with your loved ones and friends who are in town. Put a smile on more faces during the festival of lights by making an order for a variety of delectable delights, both sweet and savoury. In addition to that, they offer delivery services and are open to the possibility of placing large purchases. In addition to that, they offer their customers sugar-free alternatives, such as anjeer burfi and sugar-free jamun, among other sugar-free confections.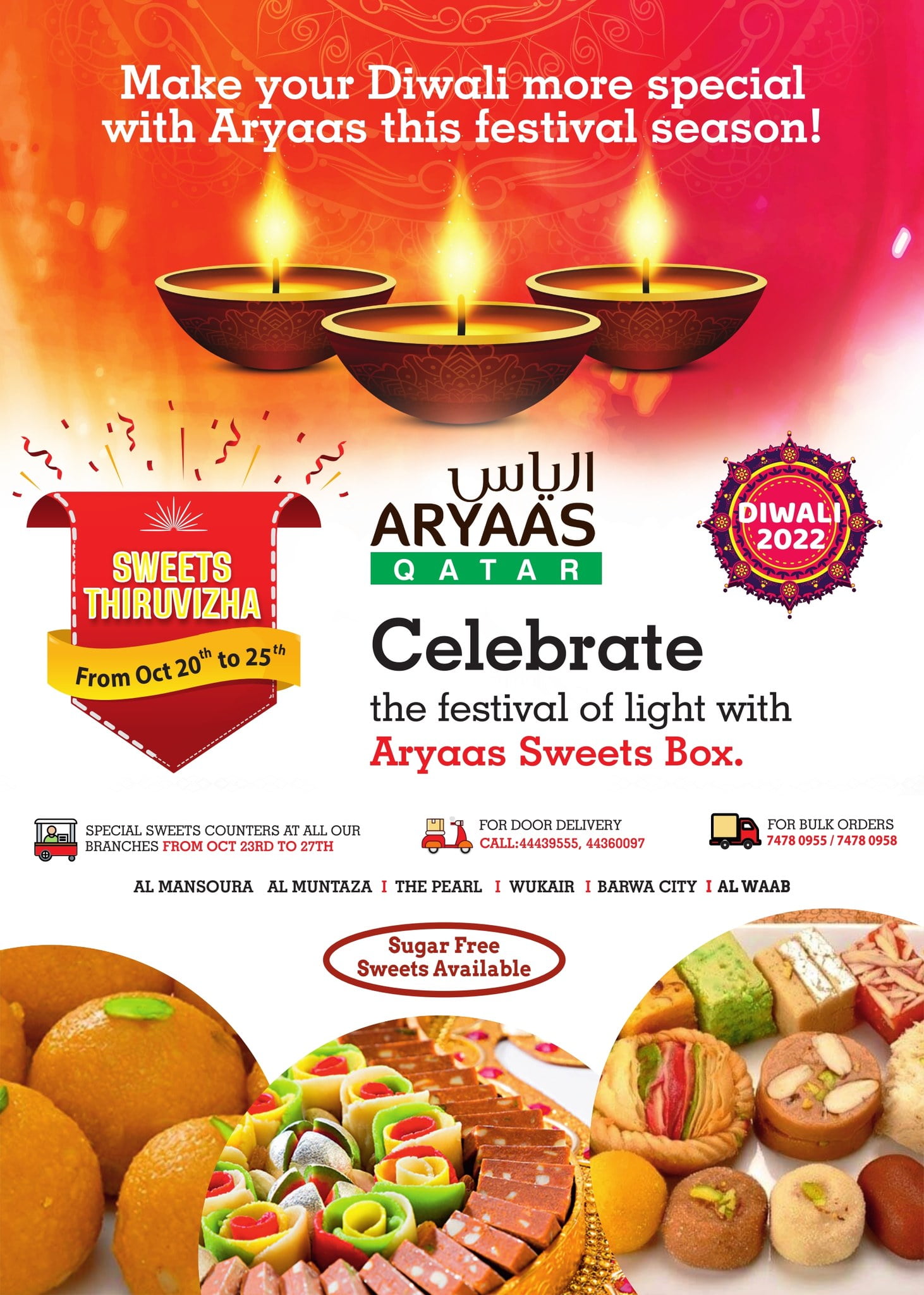 Vasantha Bhavan Bharath Restaurant
In honour of the festival of lights, the Vasantha Bhavan Bharath Restaurant is offering a selection of its traditional Diwali sweets. They are very proud about the fact that they provide clients an extensive menu of both sweet and savoury treats from which they can select in order to elevate the significance of their occasions for celebration. Celebrate your day with delights they have to offer.