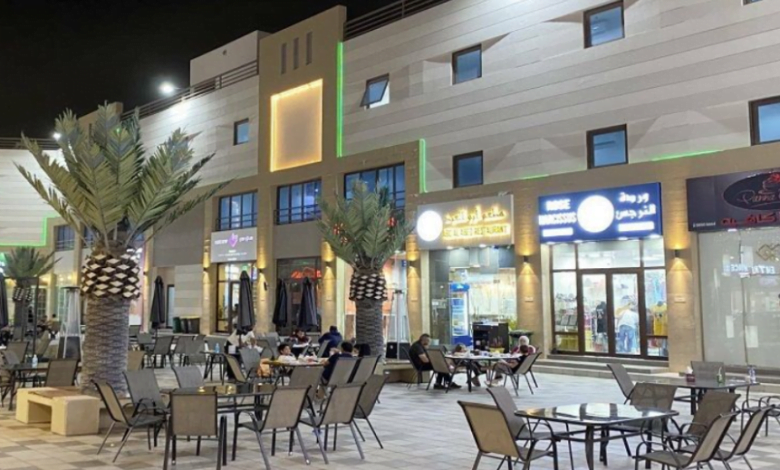 Nestled in the heart of Qatar is the trendy new hangout spot, the Gold Plaza. This lively shopping mall boasts an impressive range of cafes, restaurants, and stores, all housed within an outdoor seating area. At the heart of the plaza lies the impressive Regency Shopping complex, which promises to be a one-stop shop for all your grocery needs. Plus, the small kiosks within the complex offer a range of unique shopping experiences. Don't miss out on the chance to experience the vibrant atmosphere of the Gold Plaza. So, why wait? Head on over and explore this exciting new hub for yourself.
A Food Lover's Paradise
If you are a foodie, you won't be disappointed with the range of dining options available at Gold Plaza. From international fast-food chains to local eateries, there's something for everyone. Be sure to check out Tabiboba offering oba milk tea called One Zo. Anopus Café, located within the Gold Plaza in Abu Hamour, is a must-visit spot for dessert and beverage lovers. The cafe's signature dishes, Oreo Truffles, and Tres De Leches, are a crowd favorite, but there are plenty of other delicious options to choose from. If you are looking for a spot to start your day off right, or just need a midday pick-me-up, be sure to check out Le Kiosque. This popular eatery is known for its exceptional breakfast menu and delectable desserts. We recommend trying the Peanut Butter Latte and Tiramisu for a truly indulgent experience. And with a warm and inviting atmosphere, it's the perfect spot to relax and recharge before continuing your day. Don't miss out on this delicious culinary experience. It's a rare treat that shouldn't be missed.
A Variety of Shops and Services
Gold Plaza is not just about food, there are a variety of shops and services available as well. From a toys and video game shop with a huge variety of toys of all kinds and video games to a ladies' salon, gents' salon, a gift store, and a home furnishing store, there's plenty to explore. For those who love home decor and shopping, La Mia Casa is a must-visit destination. This store offers a wide selection of beautiful and authentic decorative pieces, including tea sets, artisan plates and utensils, stunning lamps, and kitchenware. If you are looking for something special to take home with you, this is the perfect place to find it. Don't miss your chance to explore this one-of-a-kind shopping experience in Qatar.
A Blend of Commercial and Residential Spaces
What makes Gold Plaza so special is its brilliant combination of both commercial and residential spaces. The plaza features a comprehensive grocery store, Regency Hypermarket, along with small shopping kiosks inside. There are also two floors of residential apartments of various sizes above the restaurants and retail spaces for the public, making it a truly integrated and dynamic space. Gold Plaza is an increasingly popular destination for retailers, with a growing number of retail outlets opening their branches in the neighborhood. 
Outdoor Piazza and Children's Play Area
One of the most attractive spots in the plaza is the outdoor piazza, featuring comfortable seating, benches, and a small fountain. Here, you can relax and enjoy your favorite food and beverages while taking in the bustling atmosphere. There are also plans to introduce a dedicated play area for children within the space, making it a great destination for families.