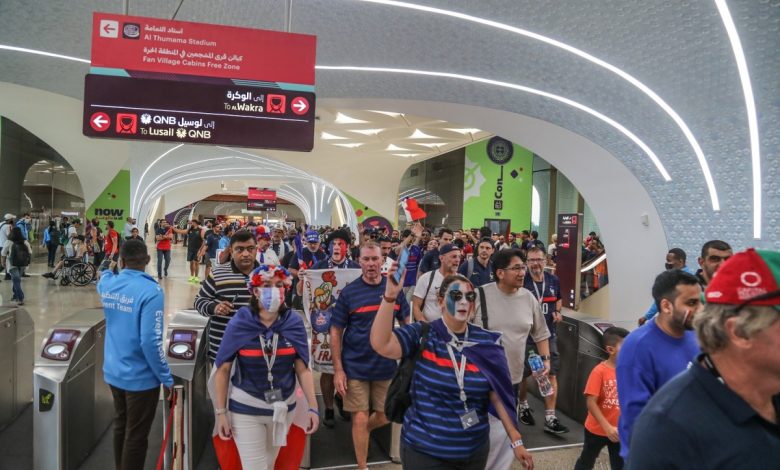 During the FIFA World Cup Qatar2022TM, which ran from November 20 to December 18, 18.2 million people travelled on the Doha Metro and Lusail Tram networks, with 17.4 million and 0.8 million people travelling on the former and the latter, respectively, according to Qatar Rail.
This amounts to 600,000 Metro riders per day and 27,000 Tram riders per day. More than 79,000 trips were made by Doha Metro trains, covering a distance of about 1.5 million kilometres, or two trips to and from the moon. During the competition, passengers travelled more than 200 million kilometres in total, which is 1.4 times the distance to the sun. Metro and tram services had heavy traffic throughout the competition, especially during the first thirteen days when the group stage included four matches per day spread across eight venues.
Doha Metro & Lusail said the tournament's group stages saw the highest-ever attendance in FIFA history.