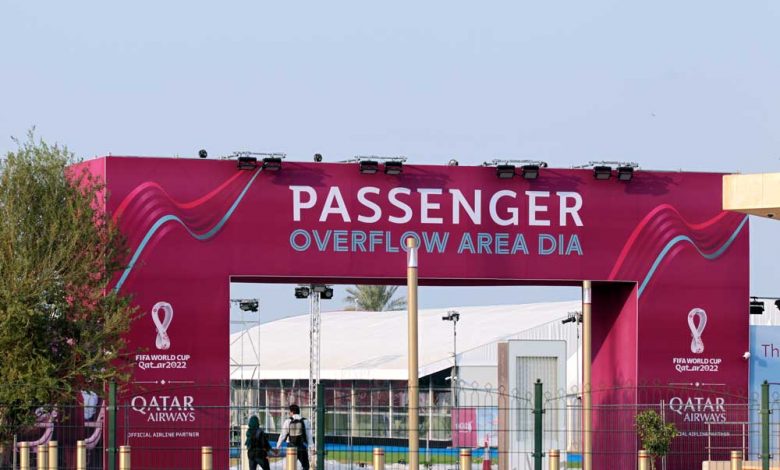 At Qatar's two airports, the Passenger Overflow Areas are still available till December 31 even though the World Cup celebrations in Doha may have come to an end.
As a result, departing visitors can engage in a range of football-themed activities before they depart Qatar, finishing their football tour.
Early in November, Hamad International Airport (HIA) and Doha International Airport in Qatar turned on the aforementioned project (DIA).
The area is regarded as a fan zone and is accessible for travellers arriving four to eight hours before to their flight, according to MATAR Chief Operations Officer Eng. Badr Al Meer. "The Passenger Overflow Area will allow fans to experience the exciting FIFA World Cup Qatar 2022TM excitement until the very end of their journey in Qatar."
It has food and beverage booths, retail businesses, a quiet zone, a gaming zone, children's football fields, luggage storage, a lost and found desk, a flight information screen, and a free Wi-Fi area in addition to roaming parades and the scenic La'eeb monument.