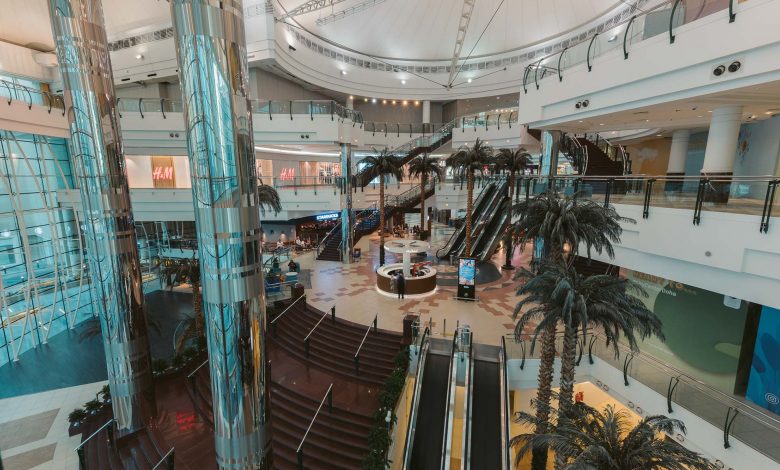 Many people probably associate the word "shopping" with a sense of joy. It's the one thing we look forward to more than any other, and the reasons are obvious. On the other hand, shopping in Qatar is a lot of fun. Qatar's many modern and historic shopping centers, as well as its many traditional shops, provide a wonderful destination for a fun outing with friends and family. These destinations are well-liked not only for retail therapy but also because they have world-class forms of entertainment.
The Mall
In 1997, Equinox constructed Qatar's first commercial mall, The Mall Shopping Complex. The Mall was an immediate hit with Doha residents since it introduced the city to a whole new level of shopping excellence. The Mall Shopping Complex has been serving clients for nearly two decades, offering them with a wide variety of high-quality services and shopping facilities through eighty stores with something for everyone in the family. Since its inception as Doha's "ultimate family attraction," the locals have fondly referred to it simply as "The Mall" and have endorsed it as an example of the ideal retail center. Despite the proliferation of new shopping centers in Qatar, "The Ultimate Family Destination" that is The Mall continues to attract shoppers and merchants alike thanks to its wide selection of stores, restaurants, and activities.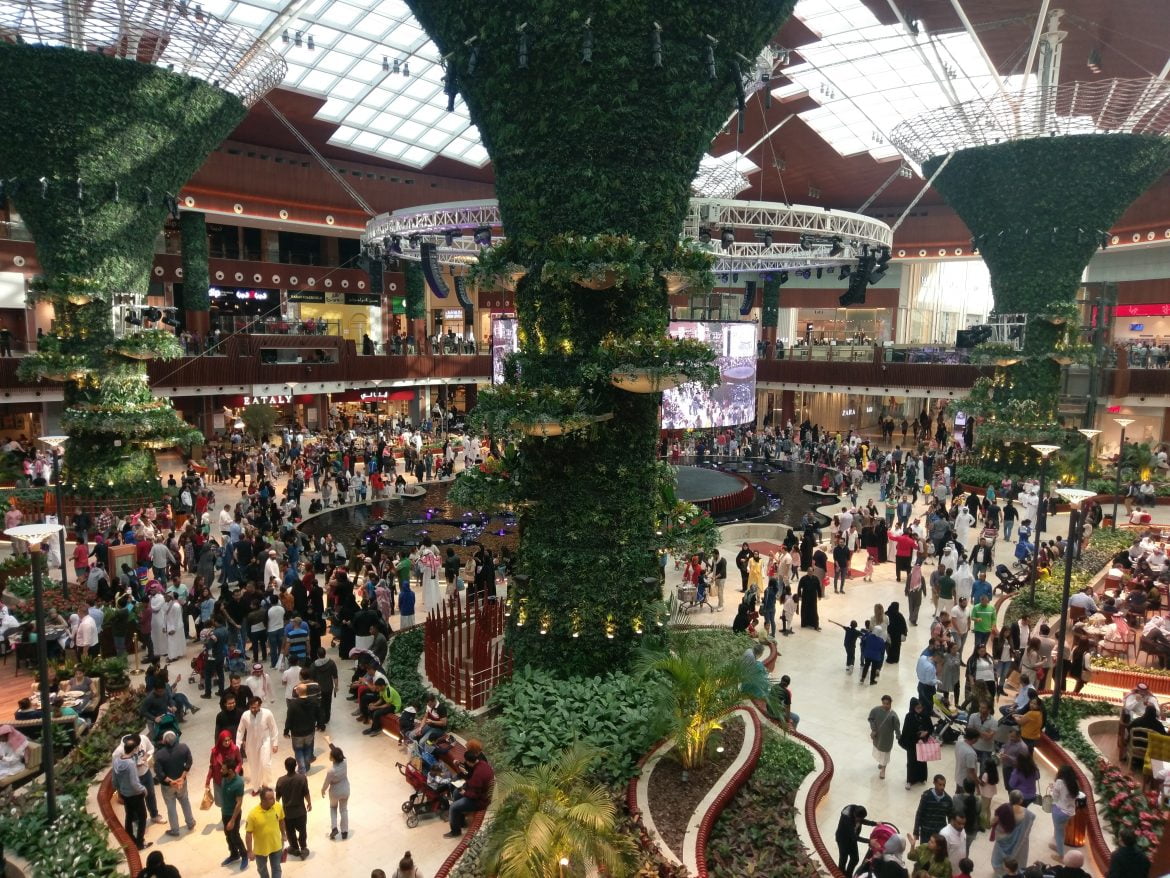 Landmark Mall
Casper and Gambini's, Simit Sarayi, and Paul Bakery & Restaurant are just a few of the excellent eateries serving up local and foreign fare that can be found in Landmark Mall. The mall is conveniently located close to a wide variety of restaurants, cafes, and sweet shops. Inside the shopping center is a multiplex movie theatre where patrons can sit back with a bucket of popcorn and enjoy the latest releases from Hollywood and Bollywood. The small ones can enjoy a variety of rides and attractions, including a large carousel, at Circus Land. Landmark Mall was designed to resemble a medieval Qatari castle, complete with towering turrets. In contrast to its exterior, the inside is sleek and contemporary. The mall's design makes it easy and pleasant to spend time there shopping, dining, or just relaxing. When it debuted in 2000, Landmark Mall was one of the earliest shopping centers in the region. It is presently bordered by a big residential area and the Gulf Mall and the Ezdan Mall.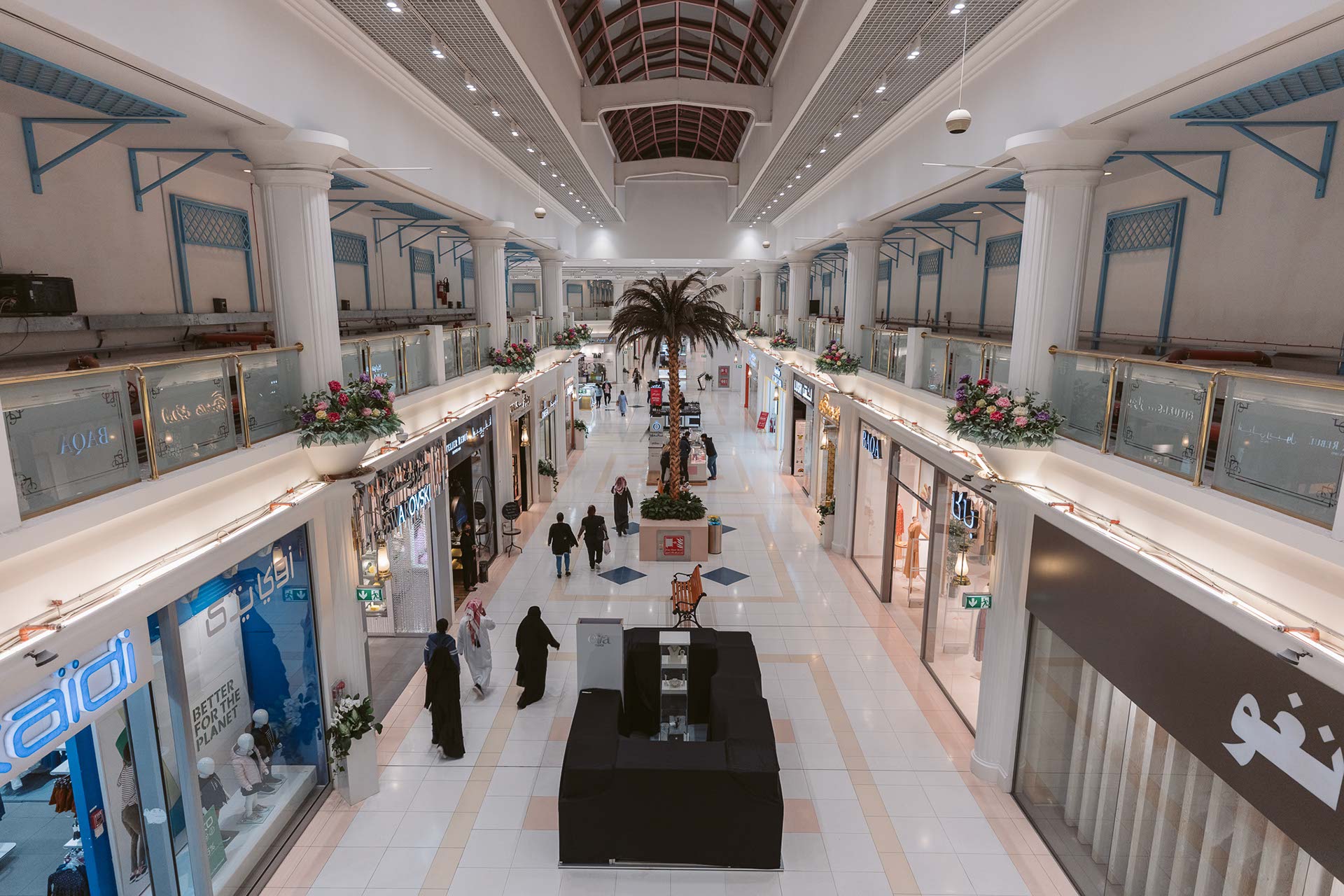 City Center
Qatar's oldest and largest mall is City Center. The mall has a 14-screen cinema, a putting green, and a children's play area. The whole family will enjoy year-round shows, seasonal events, and activities. The mall has a cobbler, money transfer agency, courier, and tiny photography studio, making it a one-stop shop for most needs. Over 38 international and regional restaurants and cafés offer contemporary to informal eating. Enjoy Doha's first mall. City Center Mall is connected to the five-star City Centre Rotana Doha and JW Marriott Marquis City Center Doha in West Bay, Doha's business sector. Qatar's main corporate event and exposition site, Doha Exhibition and Convention Centre are across the street. The five-floor mall has over 200 international and regional retail brands and services.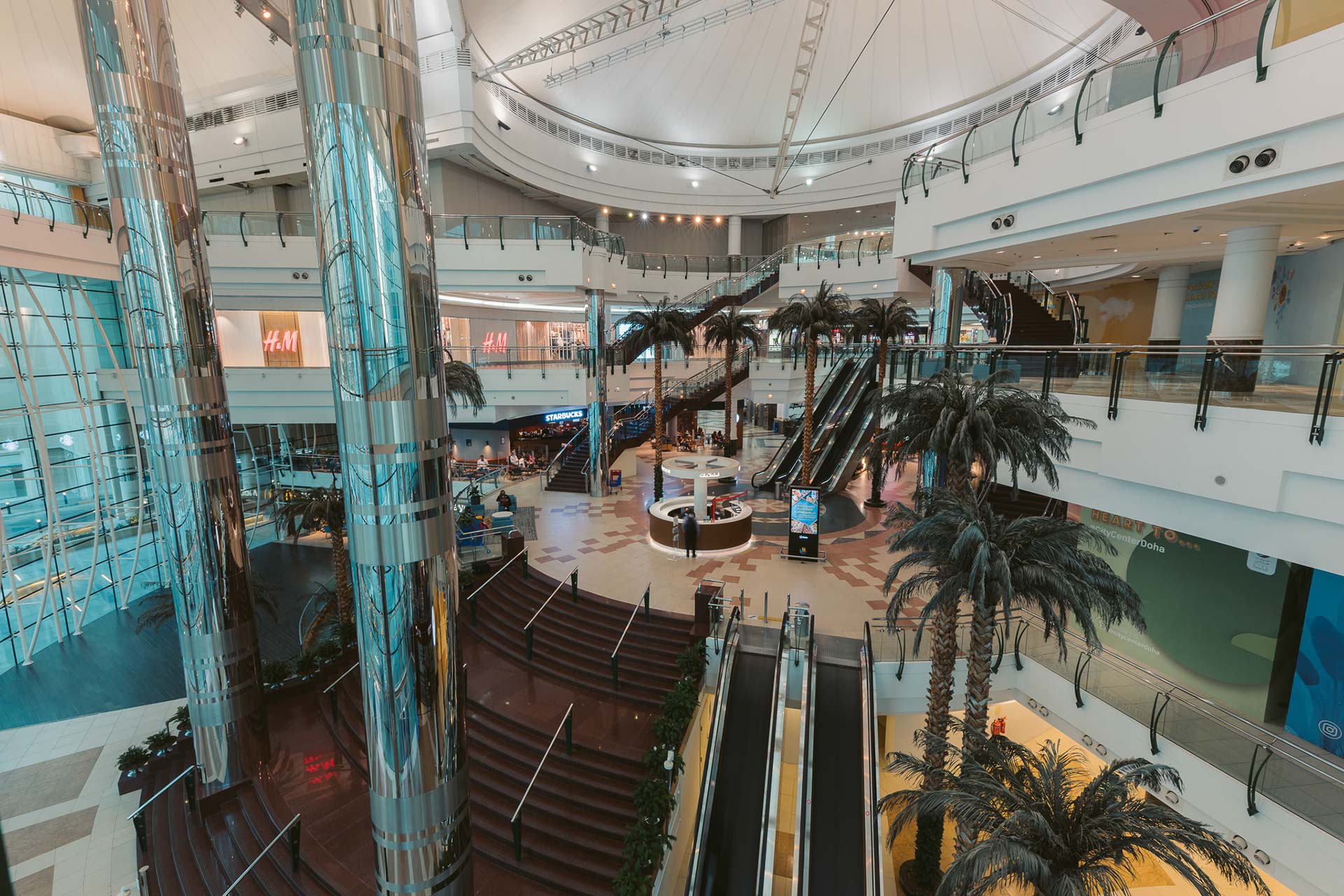 Hyatt Plaza
One of the most well-liked indoor theme parks in the city, Jungle Zone, is located at Hyatt Plaza. With exciting rides, games, and attractions, and one-of-a-kind Kid's Club membership programs, this is a popular venue for hosting some of the most exciting and customized children's parties in Qatar. Jungle Zone in Hyatt Plaza is a great place for kids of all ages to have a good time, thanks to its many exciting rides including the Slide Winder, Super Jumper, Wild Flume, Bumper Cars, Mini Rodeo, Pop-ups, Video Arcades, and Kiddie Rides. Its convenient to run errands or grab a bite to eat after a day at the park nearby thanks to the full-service laundry, fax and photostat, complimentary power banks, and Wi-Fi. Throughout the year, shoppers can bring their kids to any one of the mall's many live events and shows. The Torch, Villaggio Mall, and Aspire Park are all within walking distance of Hyatt Plaza.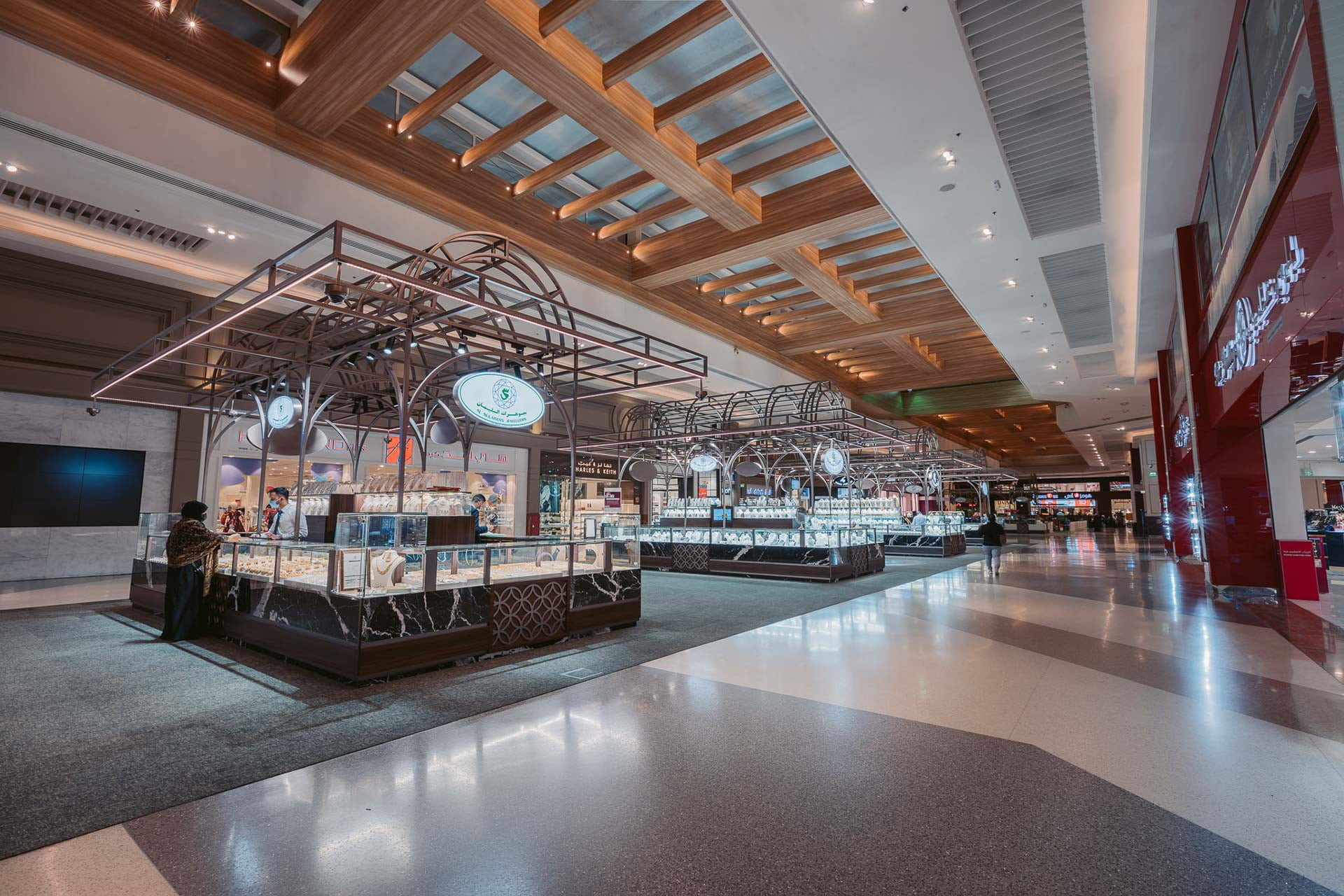 Royal Plaza
Doha, Qatar, in the Middle East, is home to the chic Royal Plaza Shopping Mall. Royal Plaza's slogan is "Shopping with Style" since it features 105 unique shops spread across three floors. The mall's planning and construction were developed with an eye on creating a space that exudes class and ease. Easy navigating between floors is made possible by thoughtful design. The architecture of Royal Plaza is meant to evoke two different feelings. Visitors can bask in the radiance of the sun during the daytime tour, which is illuminated by a primary skylight and eight auxiliary ones. A second, equally comforting, and peaceful time is created by the artificial lighting in the evening. There are two levels of underground parking at Royal Plaza, where guests can leave their auto-mobiles to stay cool. In addition, two of the seven floors are made up of office space utilized by various businesses in the legal, medical, and financial sectors.