Explore
A tour guide to 5/6 Park Doha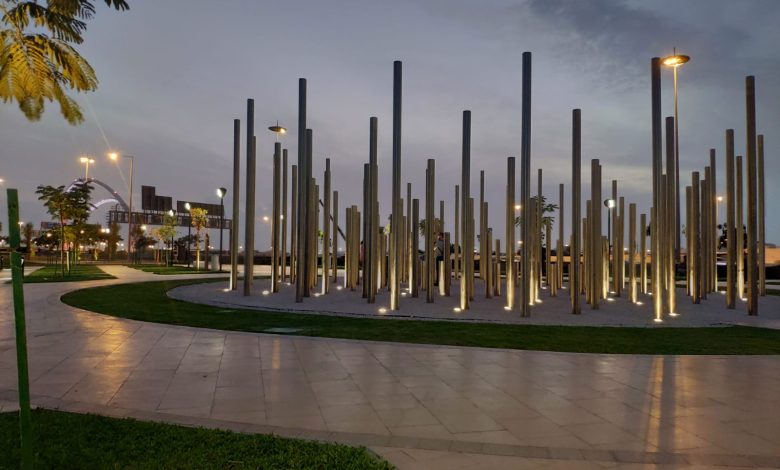 A popular park in Doha is the 5/6 Park Doha. It is strategically found near commercial as well as tourist hubs within the city. It is also accessible through the Doha Metro. If you want to know more about it, continue reading on:
Unique maze area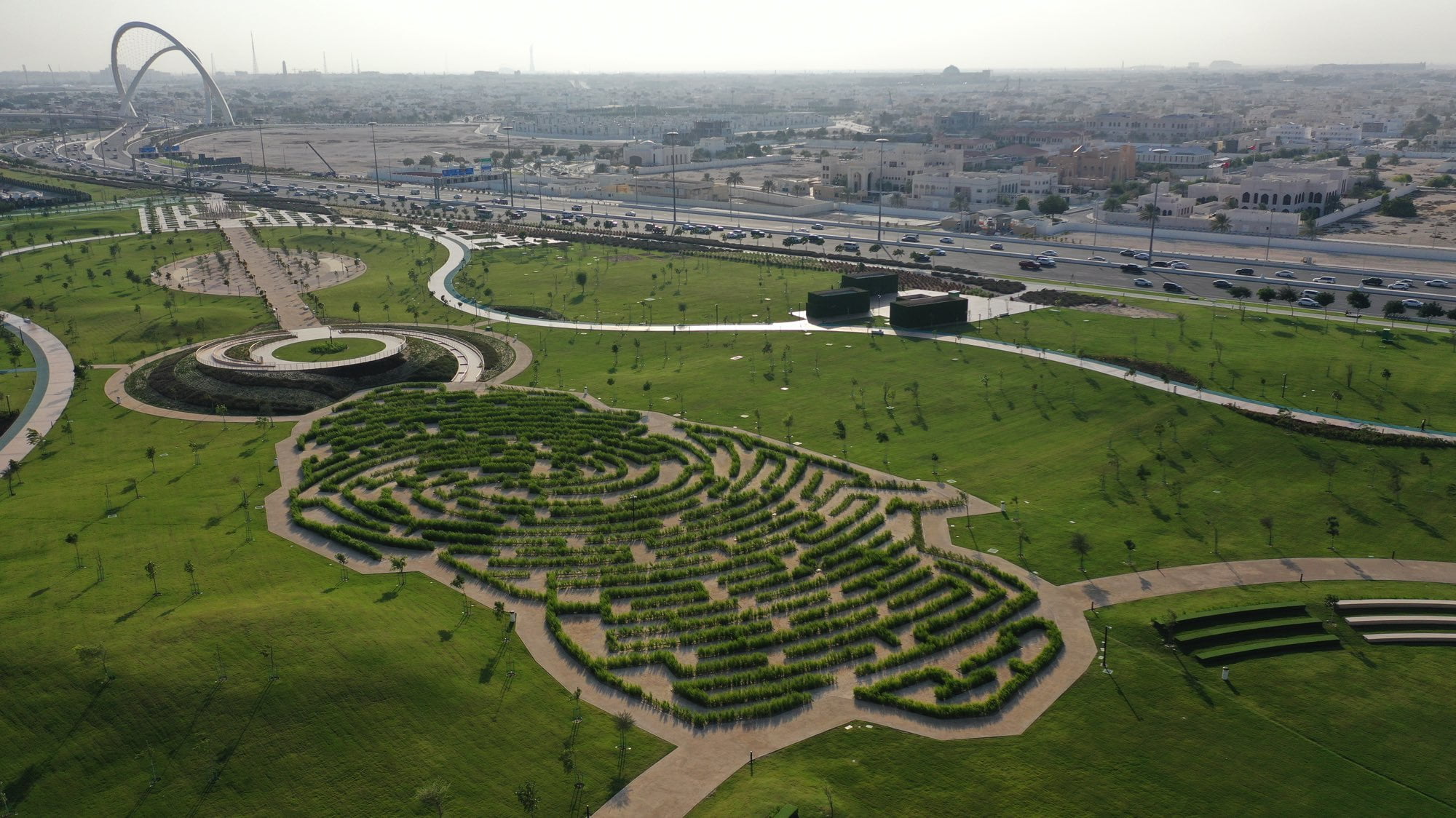 The park has a huge plant maze which you cannot find in any other park. This is designed like the shape of Qatar's map moreover inspired by the human fingerprint. The approximate total area of this park is 6500 sqm. It has a total longitudinal length of 138 m and the width is 69 m. This is the focal point of the 5/6 Doha Park.
There is signage along the entrance along with exists to the maze. These have the names of Qatar's coastal cities, i.e. Ruwais, Dukhan, Umm Bab, Al Khor, Doha, Al Wakra, Mesaieed, as well as Salwa.
When looking at the maze's shape, this is not very recognizable when you see it from the Observatory or even the Plaza. However, it looks great when one views it from the sky or even higher buildings. During the night, the maze gets illuminated by lights that are strategically placed.
The observatory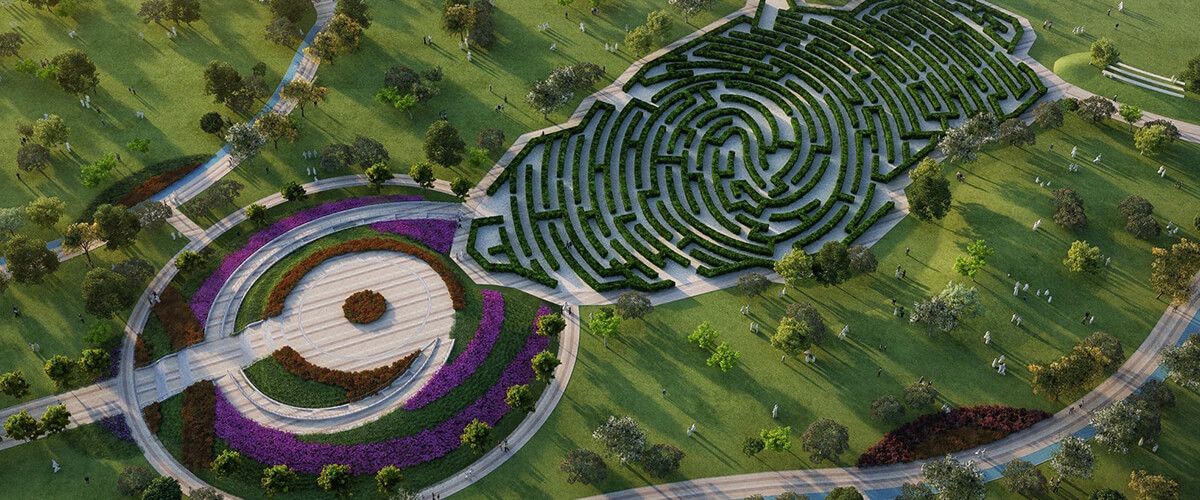 By the maze of this top Doha park is a 5m high hill which allows visitors to have a 360-degree view of this park as well as the surrounding scenery. It is possible to view the 5/6 Arches (Al Wahda Arches), the attractive Doha skyline, close by hotels, along with the Maze.
Art installations plus murals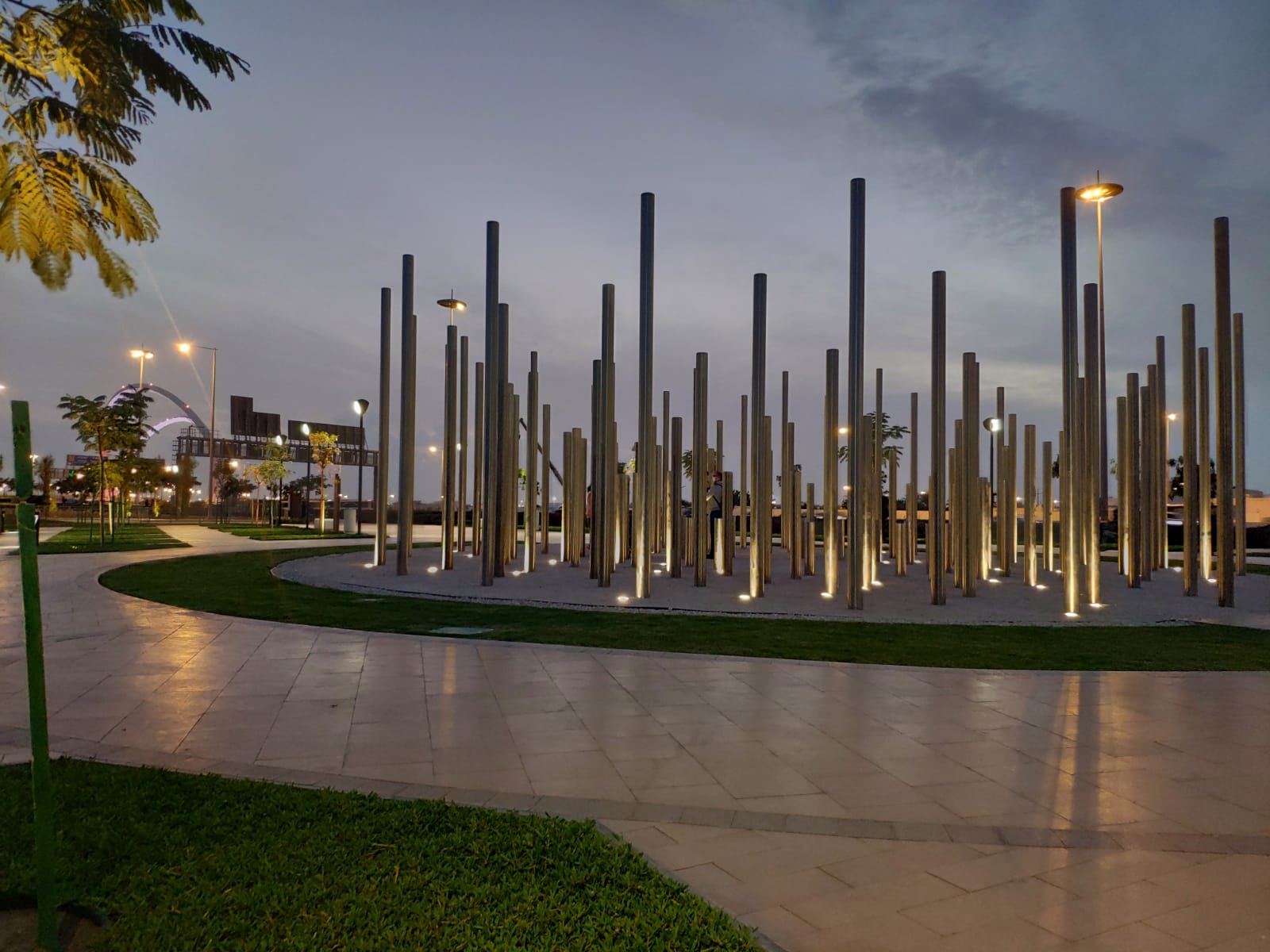 Close to the North entrance, there are a length of walls that are painted with vibrant murals. There were 20 artists, Qatari citizens, and even residents who volunteered to personally embellish the walls of this best park in Doha.
Next to the colorful walls there are the installations of amazing Lebanese fine artists Saloua Raouda Choucair.
Cloe to the South entrance, there is the Faisal Al Hajri's Al Sumood. This means Symbol of Resilience. It signifies this community's strength along with resilience.
There are many amazing parks in Doha, but the 5/6 Park Doha is one that stands out.