Top 5 News
Abu Samra Border Crossing gets inspected by PM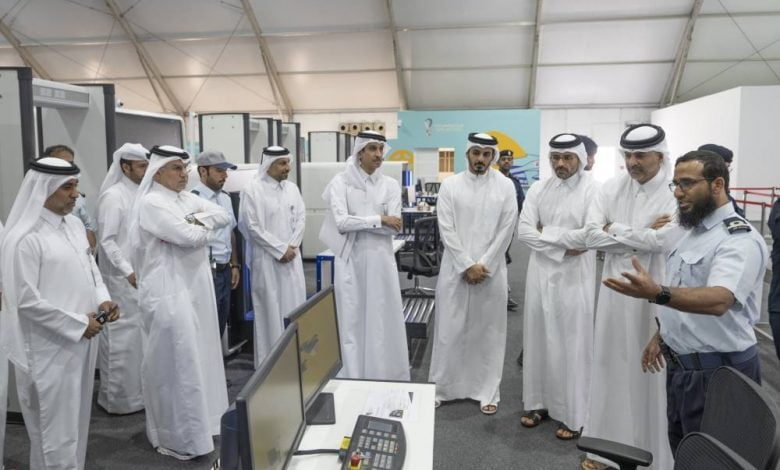 His Excellency Prime Minister and Minister of Interior Sheikh Khalid bin Khalifa bin Abdulaziz Al Thani toured the Abu Samra Border Crossing Project this morning. The project is being carried out by the Public Works Authority 'Ashghal' in collaboration with the Ministry of Interior and the Permanent Committee for the Management of Abu Samra Border Port. Its goal is to expand the port's capacity in time for the start of the FIFA World Cup Qatar 2022TM.
President of the Public Works Authority H.E. Dr. Eng. Saad bin Ahmad Al Muhannadi remarked, "The port extension works will serve travelers to and from Qatar with more than double the previous capacity by increasing the number of passenger car service lanes from 9 to 24 lanes."
The Abu Samra Border Crossing Project included the expansion of the customs building for arrivals from 28 to 36 cars and the expansion of the passport buildings to handle arrivals and departures, increasing the capacity of each from 9 to 24 vehicles simultaneously.
As part of the preparations for the World Cup, Qatar has built a passenger hall with a total area of 10,000 square meters and a capacity to serve 2,000 visitors per hour for arrivals and 2,000 visitors per hour for departures. It also has 44 Passports and 22 Customs inspection platforms to accommodate the thousands of visitors who will be flocking to the country for the tournament.