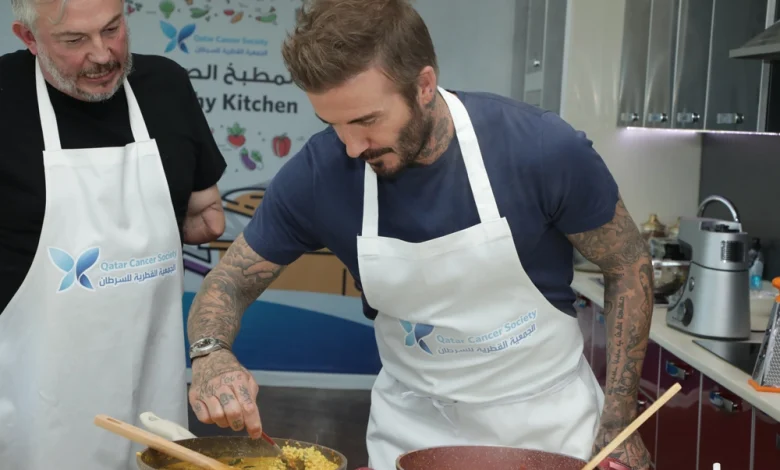 Football icon David Beckham and Chef Giles Duley, CEO of the Legacy of War Foundation, visited the Qatar Cancer Society (QCS) in Doha to talk about the significance of living a healthy lifestyle and eating well. At the QCS headquarters, attendees saw a healthy cookery display put on especially for cancer patients and their loved ones.
David Beckham and Giles Duley entertained the crowd with anecdotes of their own triumph over adversity and their most memorable culinary experiences. Their generosity improved the lives of those afflicted with cancer and their loved ones by providing them with nutritious meals. The team from the Qatar Cancer Society discussed the influence of eating well on one's mental health during their visit.
Mona Ashkanani, General Manager of QCS, welcomed the guests and emphasised the significance of these visits in providing psychological support to persons living with cancer and their families and in promoting awareness of the necessity of adopting a healthy lifestyle, particularly in regard to food.