Dining
All you need to know about The House Restaurant in Lusail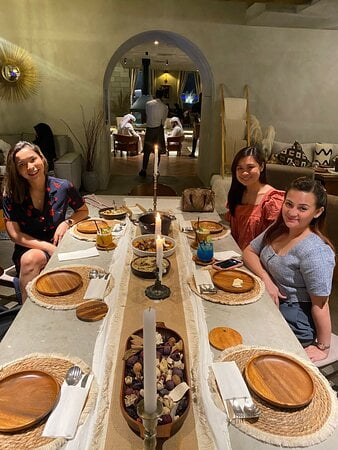 Located at 318 Manarat Lusail Building in Lusail, Qatar, The House Restaurant is a culinary gem in Qatar's second-largest city. This dining establishment offers a delectable array of international dishes, serving up scrumptious meals for breakfast, lunch, and dinner. Nestled in Lusail, often hailed as Qatar's inaugural sustainable city, The House Restaurant stands as one of its noteworthy attractions, inviting locals and visitors alike to savor its diverse menu in a sustainable urban setting.
Attractive look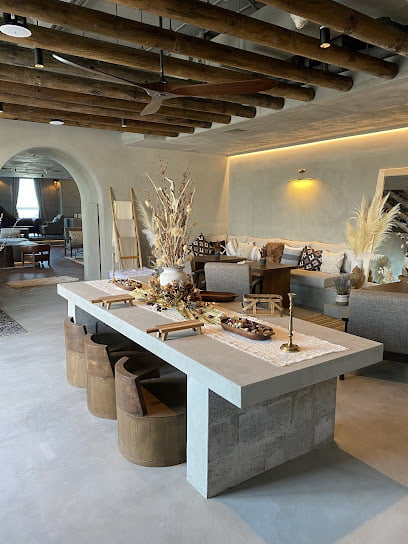 The restaurant has an attractive look to it. The environment is a relaxing one. The interiors can be said to be instagrammable. There are faux fur throws that you can see here. The restaurant can be said to be a charming concept that you will enjoy.
It has a cozy atmosphere that people like to relax in while they enjoy the food. If you are looking for a romantic place to go to in Lusail, Qatar, you will want to try this restaurant out.
Menu options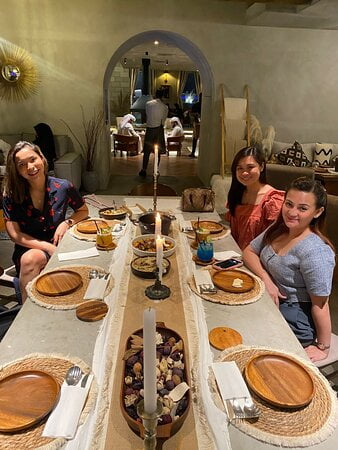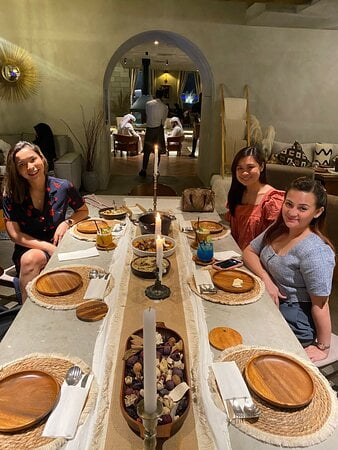 This restaurant in Lusail has a menu that includes many tasty dishes. The menu can be said to be various. There are delicious desserts that you can enjoy here like the Sebastian cheesecake. You can get a booking beforehand so that you can be sure to find a place.
You can get appetizers like homemade falafel, creamy hummus with kawarmaa, muhamara, twisted dolma, etc. There are all day toast and sandwiches options such as mixed cheddar cheese, Norwegian smoked salmon, amongst others.
The main course includes lamp biryani, prime Angus ribeye steak, creamy chicken pasta, etc.
The afternoon tea includes different savory and sweet food items with tea. There are salads like the grilled eggplant salad and grilled zucchini salad.
Desserts include Basquet cheesecake, Victoria Cake, brownies, etc. Iced tea options are even present like Iced Happy Forrest Tea. Juices and lemonade are available and also signature drinks like Spanish Latte.
There are many places to eat in Qatar. The House restaurant is one to try out in Lusail. You can enjoy a scrumptious meal and that in a relaxing atmosphere. This restaurant in Qatar is one to try out if you are looking for a fun place to go to.