Dining
Enjoy clouds and breeze with fitters and samosas points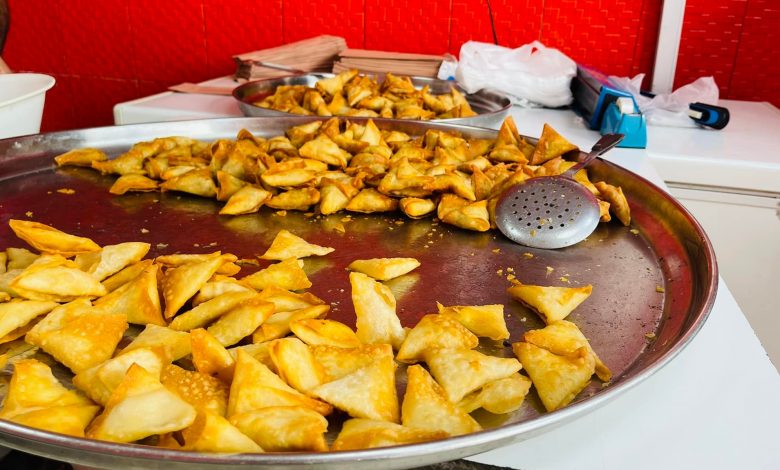 One of the most famous street food snacks is the flaky and crispy fried samosa. They have a shell that resembles pastry and is packed with flavorful potatoes and peas for a filling, delectable snack. You can find the flakiest, tastiest, and finest samosas in the following shops.
Samosa Shop Madinat Khalifa
In Madinat Khalifa, a neighborhood in the heart of Doha, there is a modest samosa business. The triangular, flat, crispy treats made here are better and smaller than the traditional Indian samosas. This kind is occasionally referred to as Punjabi samosas in India. Punjab is a part of both India and Pakistan with its own cuisine. Samosas are fried appetizers or snacks that are filled with a flavorful filling. The stuffed triangle with many names has gained enormous popularity over almost the whole East.

Delhi Bakery
In Doha Jadeed, directly across from the Bank Street signal and behind the Olympics Sports store, is where you'll find New Delhi Bakery Sweets. It is not a particularly upscale establishment at first glance, yet the samosas they offer are almost flawless. The savory inside is just the proper amount of spicy, and the outside crust is thick and crunchy. Due to the high demand, samosas are frequently served fresh from the pan and are accompanied by sweet brown chutney prepared from tamarind and jaggery. Coriander, cumin, and other Indian spices are crushed and added to the potato and green pea mixture. The proprietors of Delhi Bakery have been selling samosas in Doha for more than 20 years, first from a store in old Msheireb and then from that location to the current one in Doha Jadeed. Over three thousand samosas are produced every day in the shop, with more being produced on the weekends.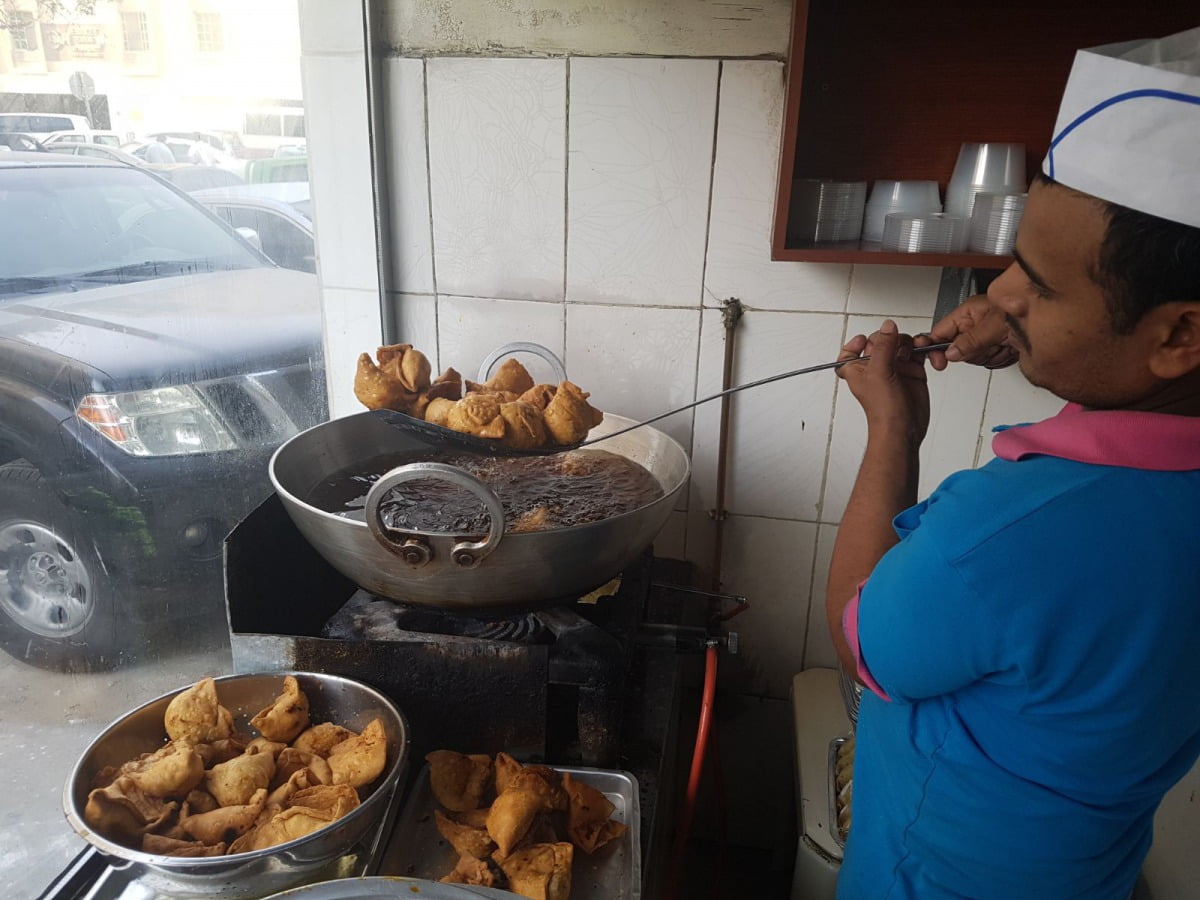 Soghaat Sweets, Bakers & Restaurant
At Soghaat, they provide a wide range of daily appetizers, lunch specials, and exquisite traditional snacks. They constantly have seasonal delicacies and year-round favorites on our menu. From special meals to warm oneself in the winter to refreshing drinks in the summer. Everything, including delectable dinners and cooling dishes for every season. For all different types of events and unique occasions, they offer specializations. Traditional samosas, mithai, and contemporary dishes are offered with tantalizing sweet and savory nibbles.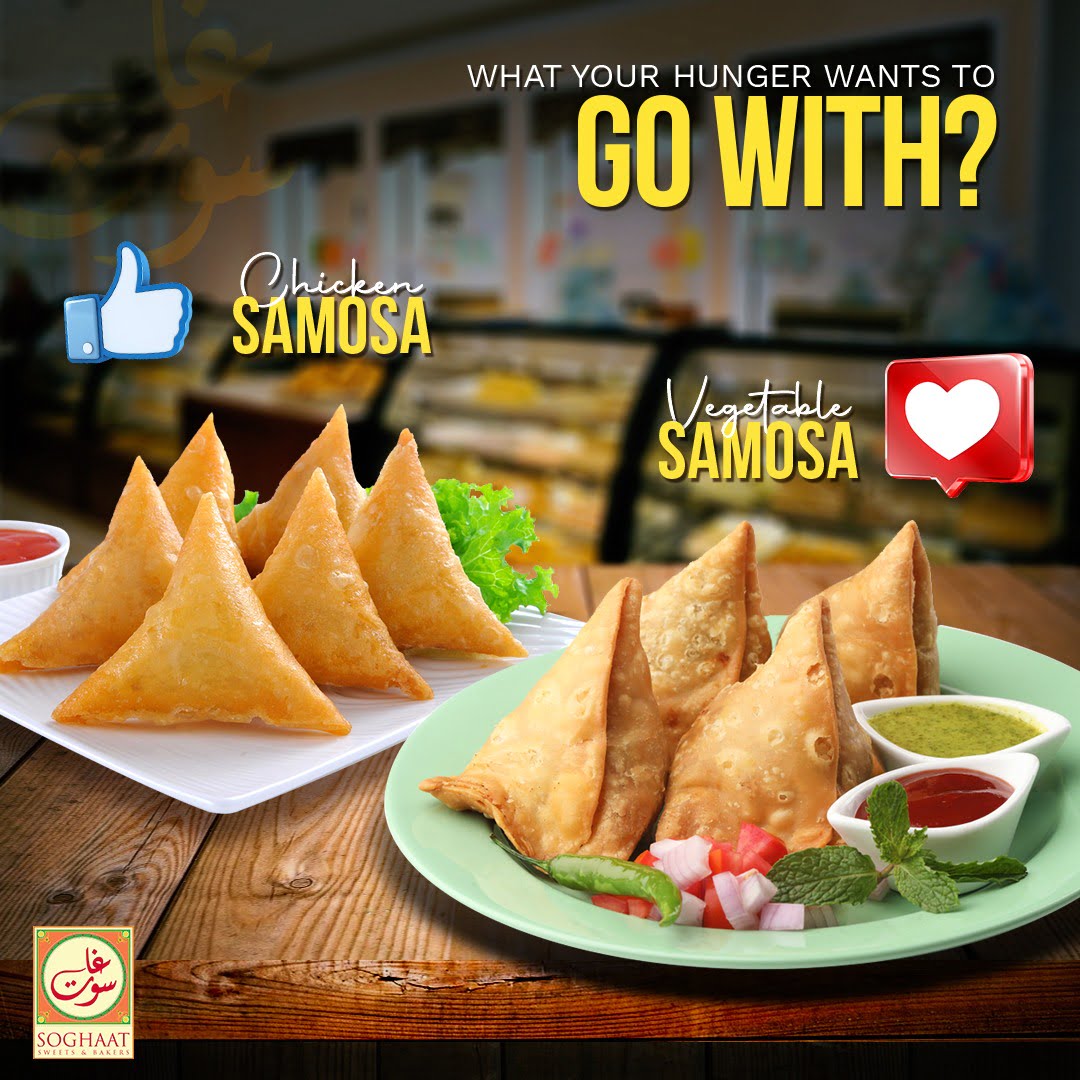 Samoosa Khaima
Despite being on the major road in Markhiya, this small business is difficult to spot. Nothing in town offers a better value on deep-fried items right now. You can purchase cheese or beef samosas.