Dining
Must try Harees places in Qatar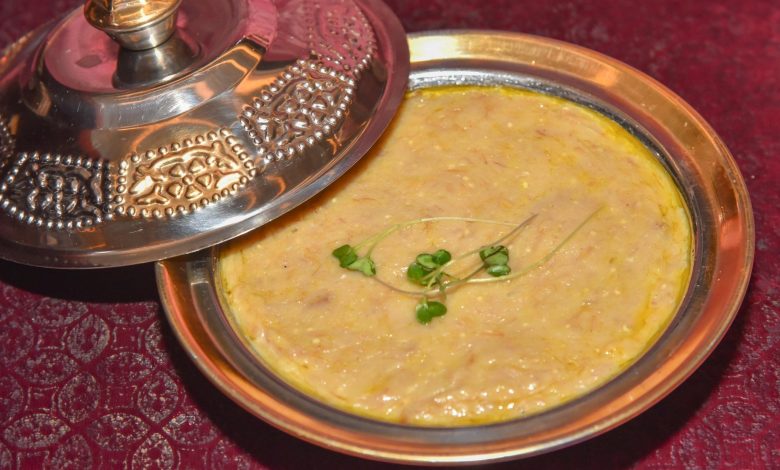 A well-known Arabic dish is harees. The word is derived from the Arabic verb meaning to mash or squash. This meal comes in a variety of variations around the Middle East. With a large number of upscale eateries, coffee shops, and pubs, Doha is a cuisine lover's heaven. This is a city that has everything, from international delicacies to the authentic flavor of Qatar's traditional delights. In fact, the city is home to a few well-known restaurants that are sure to please your palate when it comes to Harees.
Souq Waqif
You cannot miss the local ladies who are cooking and selling mouthwatering traditional Arab foods like Machboos, Mathroba, Harees, Luqaimat, and Koushari when visiting Souq Waqif. Additionally, they prepare Rogag in front of you, which is a type of crepe loaded with cheese, chips from Oman, or nutella. One of the best spots in Doha to sample home-cooked Qatari cuisine is here.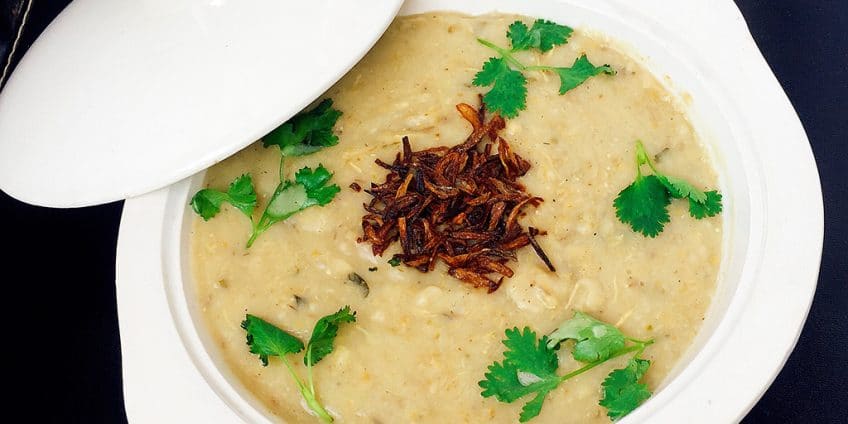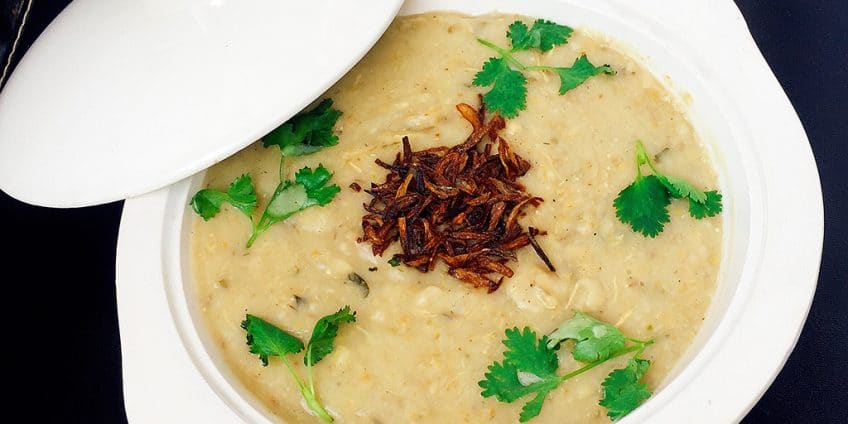 Jiwan
The National Museum of Qatar, which has Jiwan on the fourth level is a crucial part of the museum's narrative. Jiwan's modern Qatari menu has been thoughtfully chosen to transport us to the nation's origins. Seasonal communal cuisine honor local sources. The four ancient Bedouin culinary elements are employed to change the flavors and textures of well-known foods. As a result, Qatar's future culinary identity is celebrated. Simplicity with sophistication. The restaurant showcases Qatari cuisine like jiwan harees, cumin madroba, chicken salona, tender lamb shoulder, and exotic fruit mahalabia.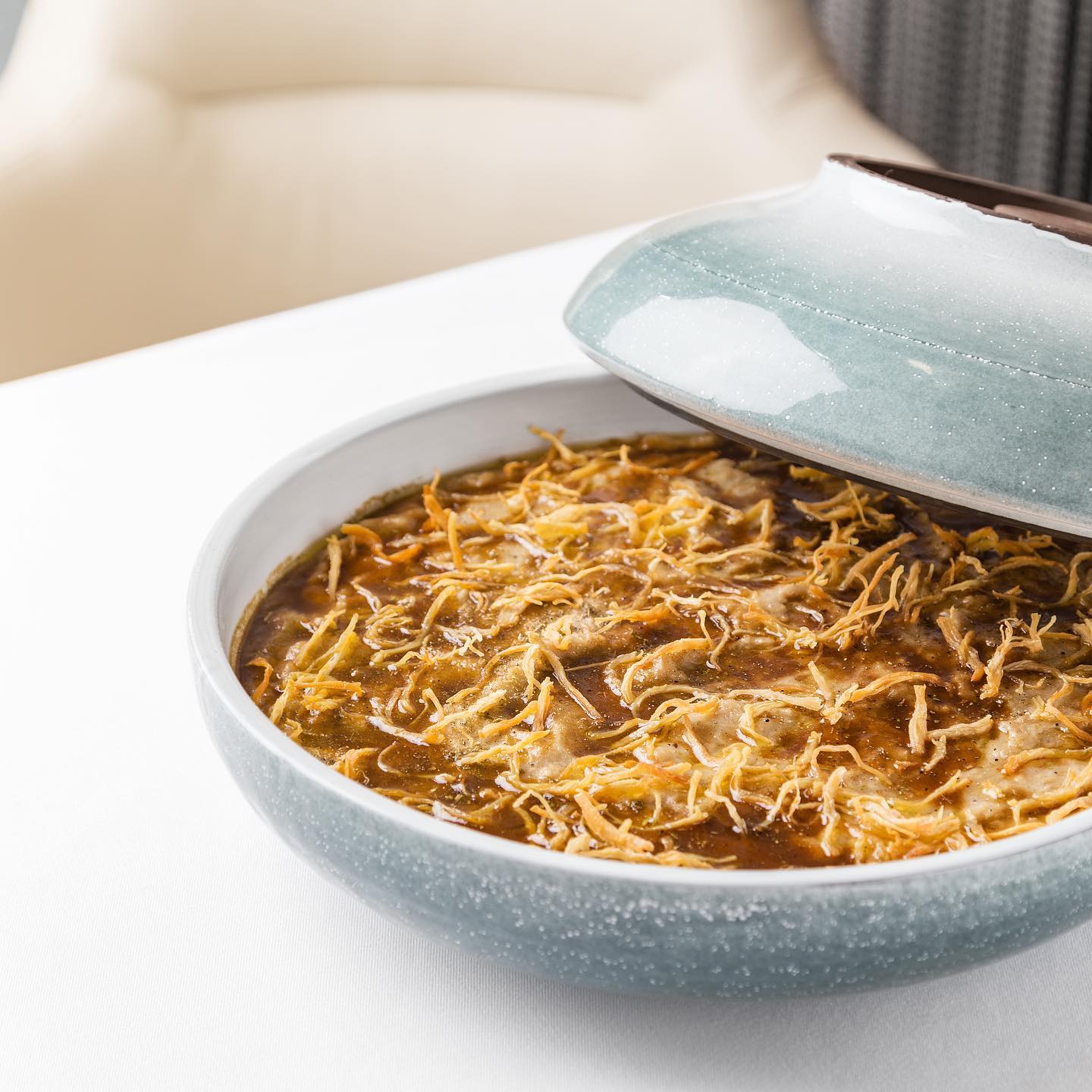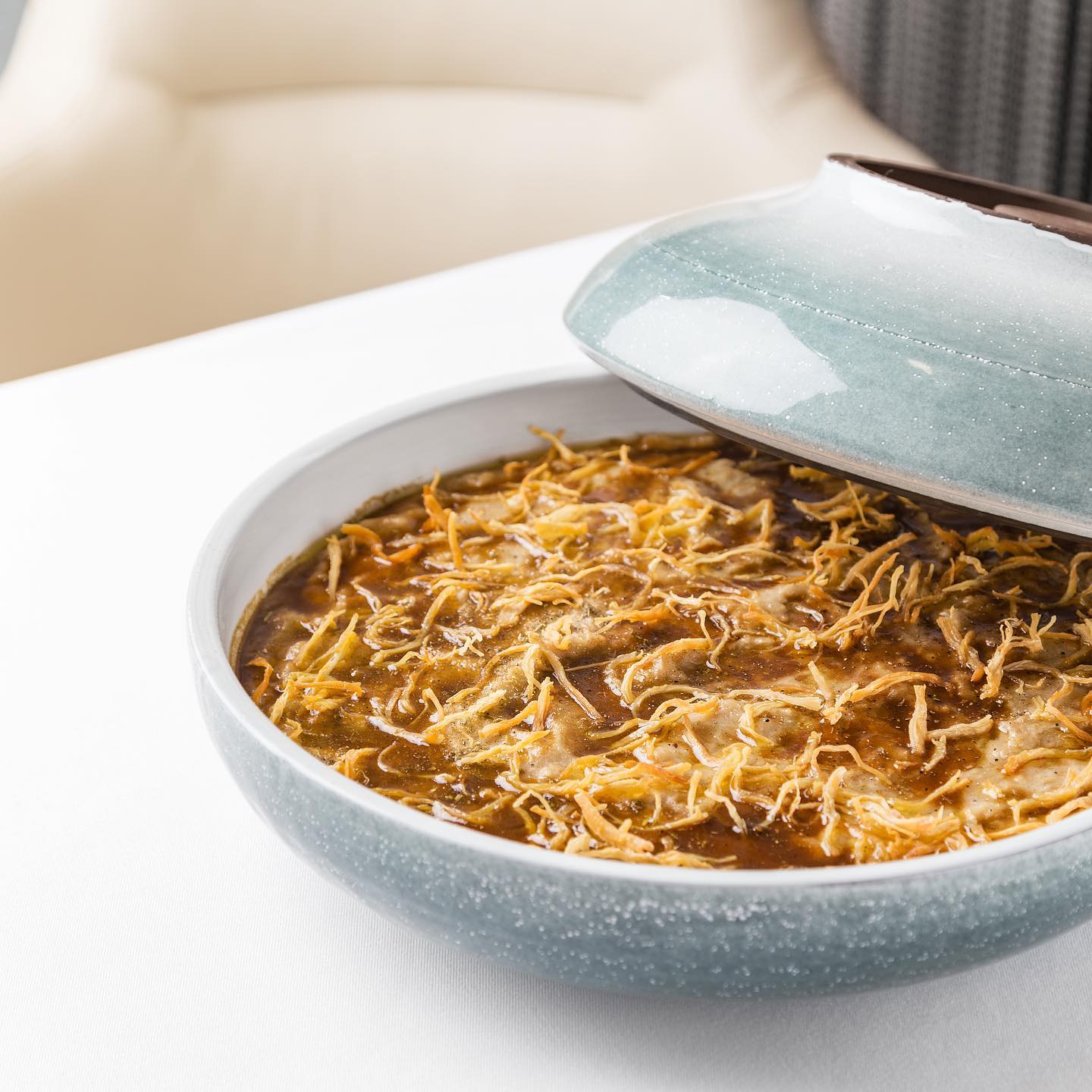 SMAT Restaurant
Another famous location that provides visitors with the most incredible gastronomic experience is SMAT Restaurant in Doha. The restaurant, which is on the Corniche, is proud of its elegant decor and traditional Qatari flavors. The cuisine at SMAT Restaurant draws substantially on Qatar's indigenous culture and heritage. majbous al shouyoukh, royal yogurt tharid, sea bass jalbout fish, and harees mnahnah are their must-try dishes. Over the years, the restaurant has been able to give customers the most genuine tastes by using the finest products and spices. One can sample a variety of appetizers, drinks, and main meal entrees here. In fact, customers can personalize their meals to their preferences and still get the best flavor here.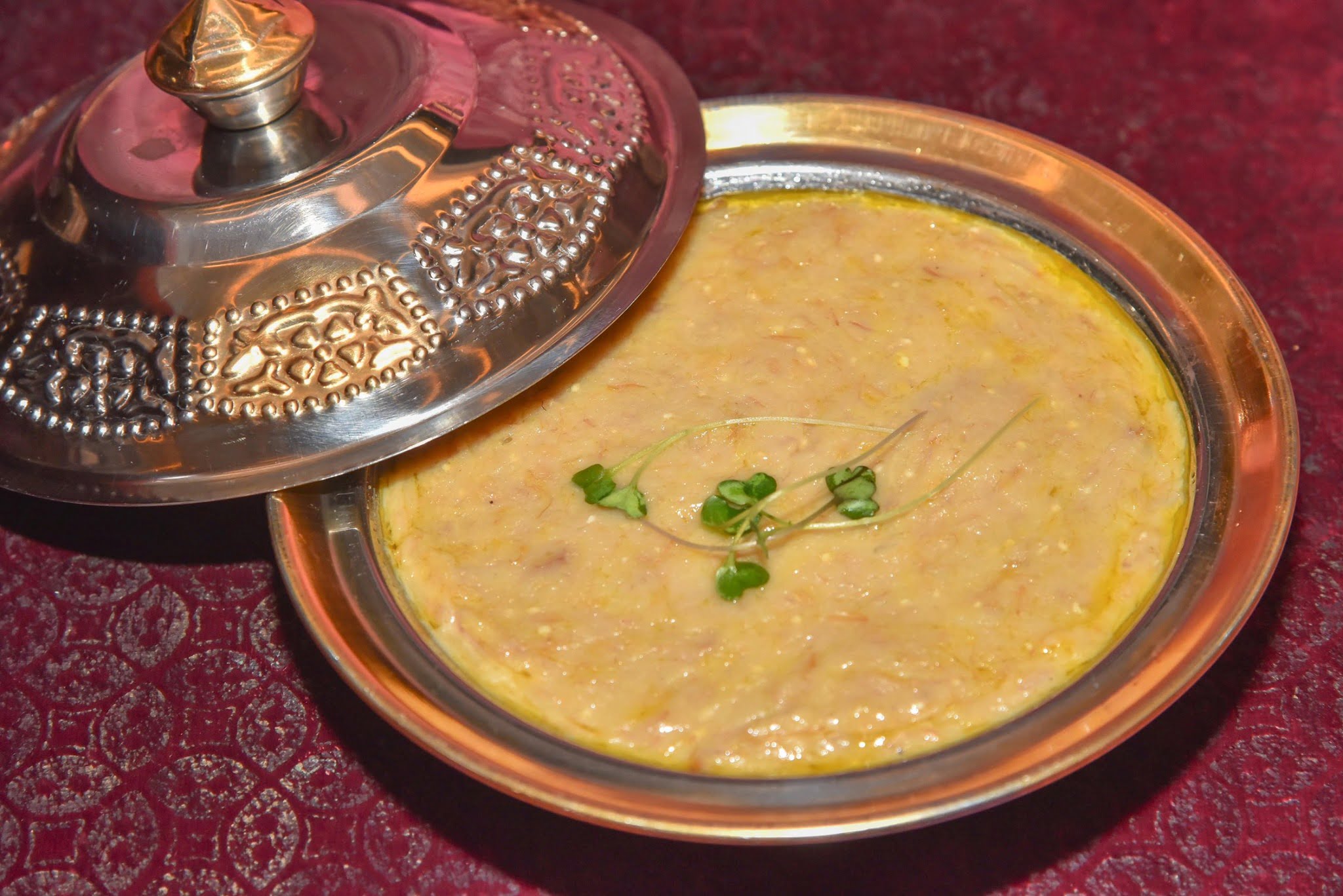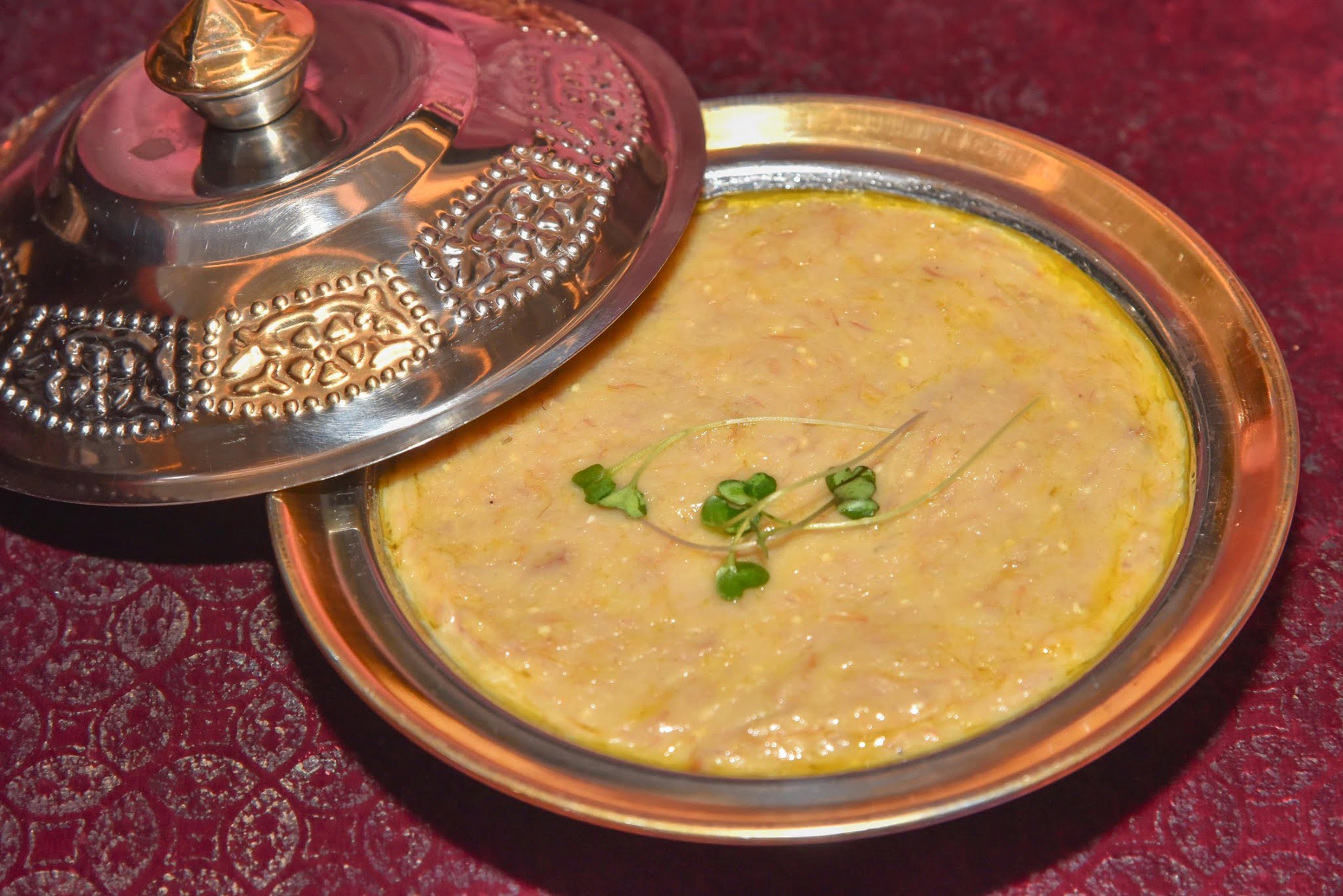 Um Abdelaziz
The outside dining area at Um Abdelaziz is decorated in a majlis style and is distinctive. It is impossible to miss, and due to the fact that it offers affordable authentic and traditional Qatari meals and snacks, it is frequently very busy. One should surely take into account visiting a restaurant when going shopping at Souq Waqif because it is conveniently located close to the Gold Souq and boasts a wide selection of Qatari delicacies. harees, nakki, khabees, margogah, luqaimat, and khanfaroosh are delicacies at Um Abdelaziz you must taste. Um Abdelaziz is one of the best places to eat authentic Qatari cuisine and offers reasonable costs.