Explore
All you need to know about PHCC Qatar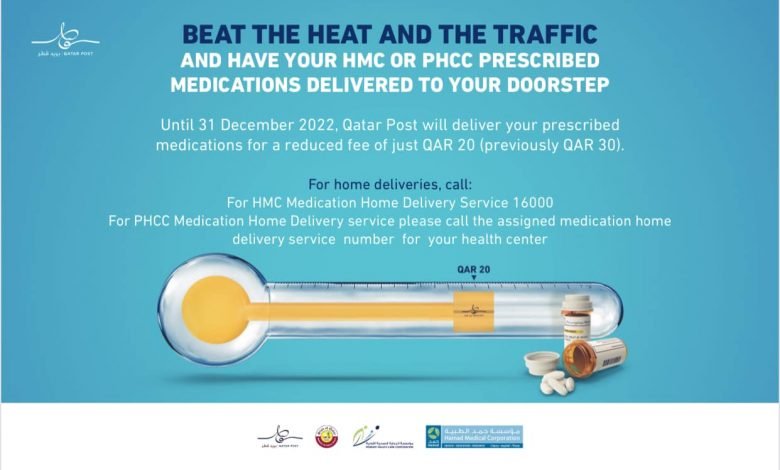 Because of its advanced and developing medical technology, Qatar is constantly enhancing its healthcare system and supporting its skilled labor force. Its understandable why it has been recognized as one of the top countries for offering its people and anybody else seeking medical care at a Qatari hospital top-notch healthcare services. Learn more about Primary Health Care Corporation (PHCC) and what makes it reliable.
About
In all regions of Qatar, the populace can receive community-based primary care services via Primary Health Care Corporation's health clinics. These primary health centers offer a wide range of healthcare services for prevention, diagnosis, and treatment, including dental, antenatal, postnatal, and wellness care as well as home visits, family planning programs, diet and nutrition counseling, immunizations, pharmacy, lab, ophthalmology, audiology, and radiology.
High-quality care
All of the primary health centers in the nation have PHCC doctors who are skilled in caring for patients. Your primary care physician will send you to one of HMC's hospitals if they believe that you require more specialized treatment that is not offered at the main health centers.
Antenatal services
Your family doctor will do a preliminary pregnancy test at the health center, followed by an antenatal package that includes all initial lab work, an ultrasound, a follow-up consultation, and any other necessary procedures. During your appointments, your primary care physician can also ask for fetal heart monitoring and ultrasound examinations. To give pregnant mothers important information about their health during pregnancy and after birth, PHCC offers weekly prenatal classes.
User-friendly website
The website offers simple access to services and information about the PHCC and its numerous departments and health centers. It is user-friendly, efficient, and created in accordance with the most recent standards used in foreign websites. The website, which has been updated and made available in both Arabic and English, also provides accessibility choices for people who are colorblind or have other visual impairments. It is also designed to accommodate all computer and smartphone screen sizes. Through the use of digital technology, the website offers access to PHCC services such as new patient registration, requests for reports from the medical record service, new patient appointments, appointment cancellations, and appointment rescheduling for patients of health centers. In addition, one can change their family doctor, change their health center based on where they live, and add dependents to the same family services. Without needing to visit health centers, all of these tasks can be completed online. The website has incorporated a wide range of services, including electronic registration and electronic sick leave. The PHCC ICT team has worked to safeguard and preserve the offered e-services as well as the privacy of patient information exchanged through the website from cyberattacks, particularly during emergencies.
Emergency medical services
Primary Health Care Corporation seeks to lead the transformation of people's health and well-being in the state of Qatar by managing and operating a number of health centers there. When and whenever patients may need these treatments, PHCC's urgent care services are essential in making sure they are delivered consistently. Many individuals around the country are turning to the urgent care services provided by the Primary Health Care Corporation for quick and efficient treatment for non-life-threatening medical concerns. PHCC provides a thorough service offered by a qualified team to handle the immediate medical requirements of the community in a clear, approachable, rapid, and efficient way. This is a component of Qatar's initiatives, motivated by wise leadership, to give the health sector special attention as one of the vital areas that forms a fundamental pillar of nation-building.
Virtual consultations during Qatar 2022
Primary Health Care Corporation bolster its telemedicine services and shifted 70% of consultations to virtual to handle healthcare services during the FIFA World Cup Qatar 2022TM. The PHCC greatly boosted the use of virtual and e-services for consultations in order to address issues brought on by the FIFA World Cup Qatar 2022TM while guaranteeing minimal impact on patient access to healthcare and continuity of treatment. E-services, played a significant role in consultations, guaranteed that both residents and non-residents received services, and helped reduce foot traffic at health centers.
Mobile application
PHCC also offers a mobile application. The Nar'aakom app gives Qataris access to a variety of PHCC's mobile digital services. Access information about your health care through Nar'aakom, including its number, expiration date, and your preferred family doctor and hospital. Additionally, you can see the schedules of your dependents and yourself.
Paying for services
All citizens of Qatar who have valid health cards are eligible for discounted medical exams and medicines at the PHCC. You will pay more for services if your health card is invalid. There are certain emergency medical services that are free. Please be aware that credit, debit, or e-cash (QNB) cards are required for all transactions.