Entertainment
All you need to know about Qatar Racing & Equestrian Club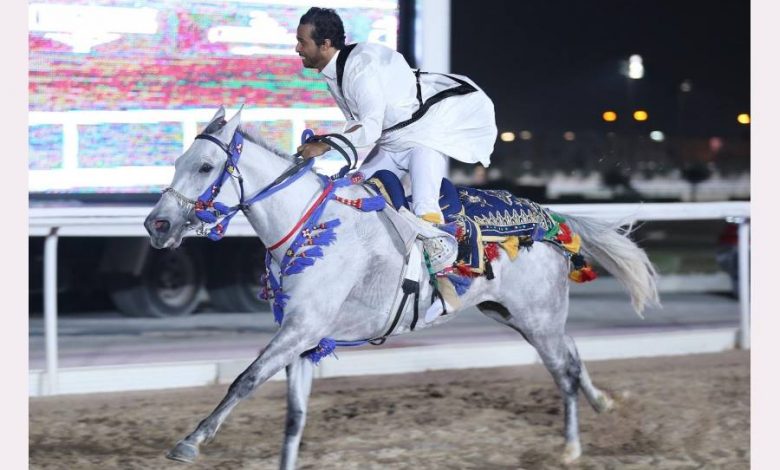 Horses have been essential in the battles and conquests that have defined the Middle East from the dawn of Arab civilisation. Horse races were formalised as a result of the effort to find the quickest horse for use in combat and communication. Even now, this ritual is still practised, mainly out of pride. Horse racing is an important industry in Qatar. Horse racing is a top-notch sport in Qatar and an amazing and significant aspect of Arabian culture. The greatest horse training facility in the nation, Qatar Racing and Equestrian Club (QREC), also hosts a number of international horse events. Although the club hosts thoroughbred, maiden, and handicap races, its purebred Arabian races, which are unique to the Arabian Peninsula, are the main attraction.
History
Early in the 1960s, Qatar Racing and Equestrian Club (QREC) was founded, and it became publicly known in 1975. The QREC is responsible for organising Arabian horse exhibitions, promoting the development of Thoroughbred and Purebred Arabian horse racing, and encouraging horse owners to maintain and compete the best horses. To this purpose, QREC's cutting-edge facilities offer one of the most prestigious horse training facilities in the whole world.
Racing Grandstand
The spectacular, opulent Grandstand at the Qatar Racing and Equestrian Club features first-rate amenities that make watching races an enjoyable experience. From October to May, racing activities take place once a month on Wednesdays and every Thursday. For families and fans of all ages, QREC offers a lively, safe, and engaging environment with a designated children's play area. The playground is next to the Grandstand. During the racing events, there are a lot of fast-food businesses in this area, as well as a sizable hospitality tent that spans more than 200 metres. Rentable, opulent corporate boxes with full service, including catering, are offered. Each box has room for ten people. On the first floor there are six corporate boxes and on the second floor there are five.
Horse Pool
A horse training facility absolutely needs an equine swimming pool. Their elliptical indoor pool serves as a crucial training tool for problematic horses whose ailments would otherwise prevent them from working out. Additionally, it's crucial for horses to develop and maintain a foundational level of fitness. Swimming delivers full-body fitness while avoiding concussions, making it an excellent cardio workout.
Farrier Section
A group of farriers dedicated to the duties of horse farriery make up the Racing and Equestrian Club's Farrier Section. The Farrier Section includes an office manager and farriers from various countries. The unifying objective shared by all team members is to apply the art of shoeing with a professional and distinctive degree of consistency. Their two workshops are located right here in QREC, where they offer the services. These two workshops are completely furnished with the most up-to-date machinery, which enables them to manufacture a wide range of shoes, including both surgical and regular shoes.
Location
The Qatar Racing and Equestrian Club (QREC), which is situated in Al Rayyan, is about 7 kilometres north of Doha. This renowned racetrack has a 1400-meter-long sand track and an 1800-meter-long grass track. The location features a spectacular Grandstand with first-rate amenities, making race viewing an unforgettable experience for everyone. This cutting-edge facility offers one of the most prestigious horse training facilities in the world, with space for 1,400 spectators.
In addition to its racetracks, the QREC has multiple stables, training facilities, veterinary clinic, riding school, horse transportation and a staff devoted to making sure the horses are ready for racing. Even a horse ambulance was parked next to the stables. If you are eager to go on an adventure, horseback riding is what Qatar has in store for you. Visit the magnificent Qatar Racing & Equestrian Club to see the top events.