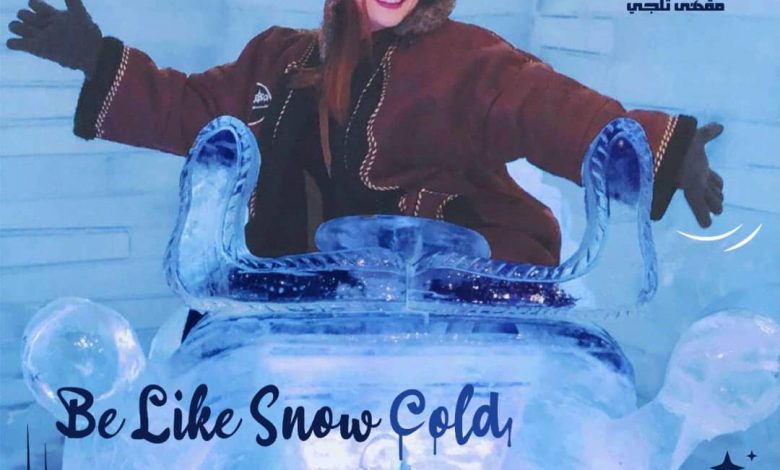 It is no longer shocking that people in Qatar have grown fond of snow and cold weather in general so rapidly. In addition to the nation's year-round high humidity, the bulk of Qatar is made up of desert terrain, rendering it vulnerable to hurricanes and sandstorms.
If you are always looking for a break from the heat, look no further because Qatar's Subzero Cafe Ice Lounge, a high-concept ice café, is there to enjoy.
Beginning of the journey
Abdulaziz Al Hammadi, a young businessman from Qatar, came up with the concept for Subzero and overcame numerous challenges to bring his vision of a coffee shop to life. The idea first came to him while staying at the Hilton Hotel in America. Before going into a coffee establishment, he noticed individuals wearing jackets. He looked into why people would choose to wear a jacket in the heat. It was because the coffee shop's interior was built of ice. He immediately wanted to adapt the concept for this place by giving it a distinctively Arabic flavour. But he had to overcome numerous obstacles before he could make it a reality. Al Hammadi began working on Subzero after arriving in Qatar. But due to the high levels of humidity in the nation, building an ice coffee shop was difficult. He hired an expert Italian business to carve the ice. The artificial ice was provided by a different Polish company. In January of this year, his dream coffee shop finally materialized.
One-of-a-kind experience
In the Subzero Ice Lounge, enjoying a hot chocolate while perched on an ice sculpture and surrounded by massive ice sculptures is certainly a rare experience. When the temperature drops below –9°C, guests are given gloves, a blanket-like garment, and a thick Arabian coat called a "Farwa" to keep them warm. In essence, Subzero is a huge freezer filled with exquisite ice sculptures, such as a camel that you can sit on, a cannon, a miniature dhow, and a king's throne. You may sit comfortably on the thick fur, and tables and chairs are made of ice.
Scrumptious beverages
They provide a variety of delectable hot beverages, including sahlab, ginger pineapple drink, hot chocolate, cappuccino, apple cinnamon drink, and hot chocolate. The beverages are supplied in glasses with unique insulation that keeps them hot. The cups had numbers on them that indicated the temperature inside the coffee shop.
Maintenance of chillers
Chillers are running to keep the temperature low. Because the cooling mechanism destroys all microorganisms in your body owing to the low temperature, there won't be any harm to your body or health. According to Al Hammadi, the temperature in the hallways is consistent with the inside temperature.
Addition of new features
They will soon be adding a ton of new features to Subzero. In the future, they will add more food items and a wider range of drinks to the menu. Additionally, they have plans to build more ice sculptures and a kid-friendly play area complete with games and genuine snow. Crystal ice-making equipment from Italy is in the plans.
Response of visitors
At the front door of Subzero, visitors can also register their recollections. They may contribute to Subzero's history by writing their ideas on coloured padlocks. Al Hammadi intends to launch a new business in Oman based on the success of Subzero in Qatar. Customers have been responding to them extremely positively. The majority of visitors are from Qatar and the Gulf countries. Others also go to Subzero to enjoy the novel feeling.