Top 5 News
Amir attends graduation ceremony of Al Zaeem Air Academy cadets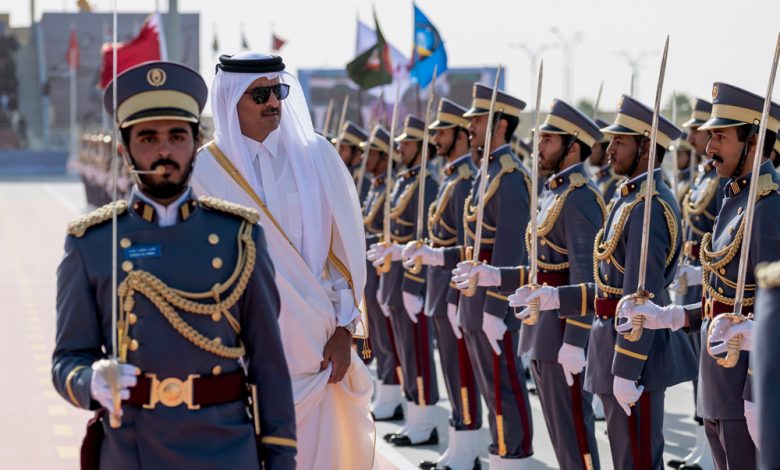 On Wednesday morning at Al Udeid Air Base, the 10th batch of cadets from Al Zaeem Mohammed Bin Abdullah Al Attiyah Air Academy graduated. The ceremony was attended by the Amir, HH Sheikh Tamim bin Hamad Al-Thani.
HE Sheikh Khalid bin Khalifa bin Abdulaziz Al-Thani, the prime minister and interior minister, as well as other their excellencies sheikhs, ministers, and heads of security, military, and academic institutions from a variety of friendly and allying nations, attended the graduation ceremony. Along with Their Excellencies the leaders of the foreign missions in the nation, the guardians of the graduates, top officers from the Ministries of Defense, Interior, the Amiri Guard, and State Security also attended the ceremony.
The event kicked with the playing of the national anthem. Then the queue's commander stood up and asked HH the Amir to check the line of 124 graduates from the State of Qatar and a few other kin- and-friend nations.