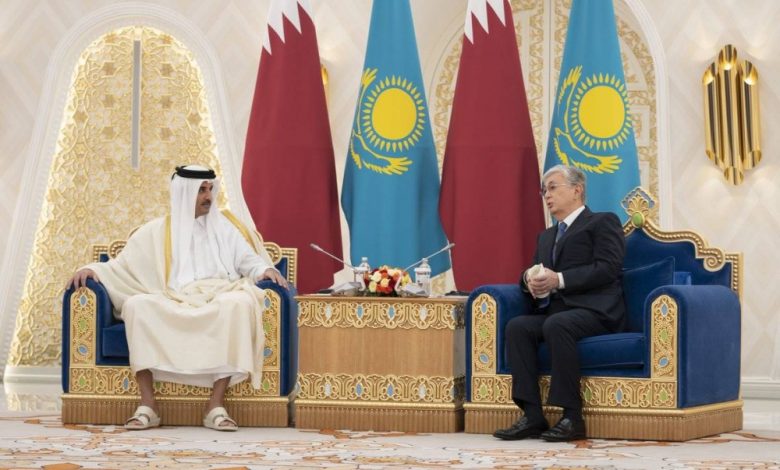 At the Ak Orda Presidential Palace in Astana on Wednesday morning, H.H. the Amir Sheikh Tamim bin Hamad Al-Thani met with H.E. President of the Republic of Kazakhstan Kassym-Jomart Tokayev for an official session of talks.
At the start of the meeting, H.E. the President of Kazakhstan welcomed HH the Amir and the accompanying delegation, stressing that the visit will promote the collaboration between the two friendly countries in all spheres and upgrading them to higher levels, and looking forward to continued cooperation. H.H. the Amir spoke of his delight at being in the welcoming Republic of Kazakhstan, thanked HE the Kazakh President for his gracious hospitality, and wished the country continued success and growth. HH the Amir said he hoped the visit would advance Qatari-Kazakh relations for the benefit of both countries by taking advantage of investment prospects and potentials.
The conversations covered a wide range of topics, including regional and international issues of mutual interest, as well as the history of and potential for future bilateral cooperation in a variety of areas, including but not limited to the economics, investment, culture, and sports.