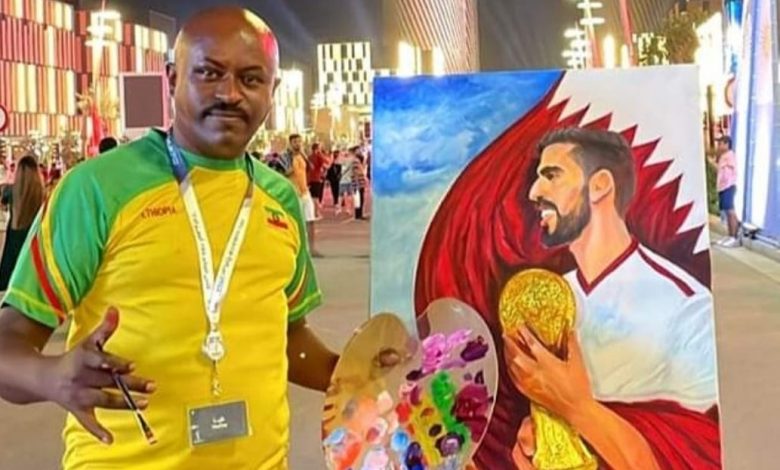 Thousands of Al Annabi fans gathered on Lusail Boulevard a few days ago to express their support for the squad. When a painter live at the venue created a portrait of Qatar captain Hassan Al Haydos, the spectators were in for a treat.
"I love football. Ethiopians are football fanatics, we take football seriously back home, however, we are doing better in Athletics," Doha-based Ethiopian artist Tessema Asrate, who did the live painting, said the artist.
In 2010, when Qatar won the bid to host the FIFA World Cup Qatar 2022TM, Tessema, who is also the Ambassador of the African art community in Qatar, recalled how he jumped for joy. "I was very happy and very hopeful that Ethiopia will make it to the World Cup finals because it would be double the joy to see our national team playing in my host country, but luck is still not on our side," he said.