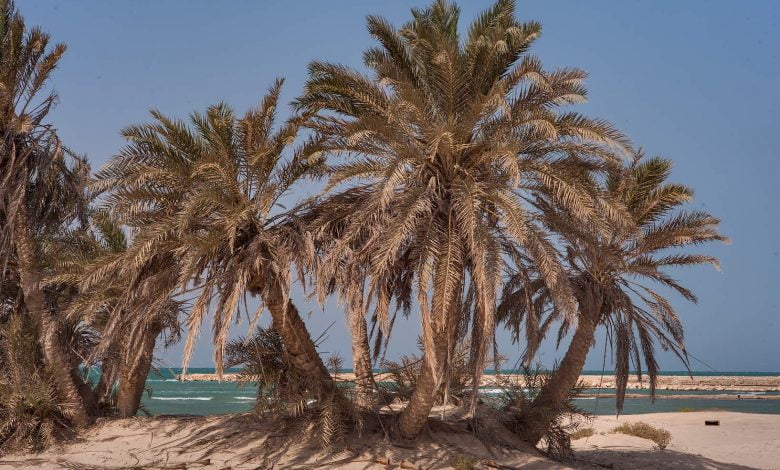 Even the most seasoned residents of Doha might benefit from occasional exposure to Qatar's natural beauty. A large number of gorgeous parks, beaches, and playgrounds can be found all around the country of Qatar. These beautiful areas also feature some of the most picturesque and relaxing walking paths, perfect for getting some fresh air and recharging the batteries. To help you make the most of your mornings and evenings, we have compiled a list of the five best beaches to go night walking in Qatar.
Al Jassiyah Beach
This beach is special to us since it has not yet been overrun by tourists. Its notably free of the usual Doha beach crowds of automobiles and tents. The perfect place to pitch your tent and bring your grill is a deserted beach with a clear turquoise sea, warm, soft sand, and no other people in sight. You can start to forget that you are still in Qatar, but try not to get too comfortable. The depth of the water is quite low, making it unfit for swimming. Nonetheless, its great for strolling. The petroglyphs of Jebel Jassasiyah are close by for history buffs.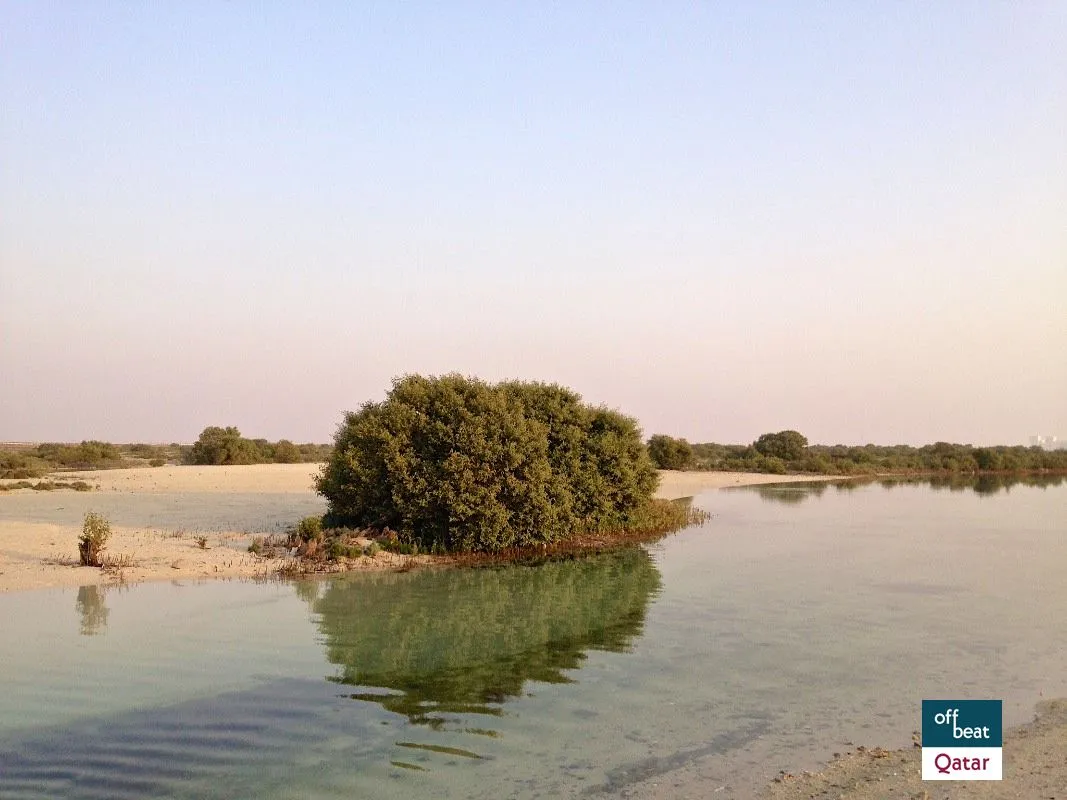 Al Qarma Beach Garden
This waterfront park is special since it welcomes only females and children younger than 10 years old. Located on the eastern shore of Al Khor City, the 2018-opened Al Qarma Beach Garden is the first garden of its sort in the region. It features abundant vegetation and well-maintained walkways. The beach garden is not the place to have a cookout, bring your dog, or kick around a football. Numerous trees and plants, a children's playground, beach umbrellas made of wood, paved walkways ideal for a stroll at dusk or dawn, resting seats, and solar-powered lights all make up this park.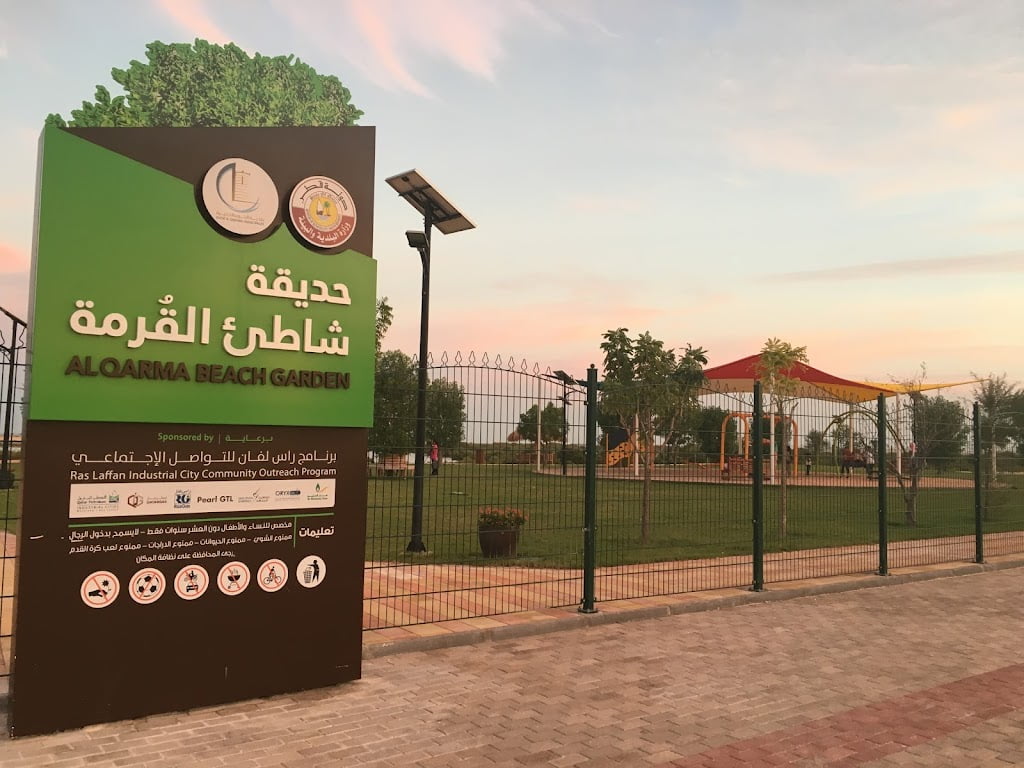 Al Wakrah Souq Beach
It is the classic Arabian-style market of Al Wakrah Souq which features a network of winding alleys and courtyards and sells everything from clothing to kitchenware to spices and perfume. Through the market's alleys, you can reach the beach, which is next to the souq's lovely coastal promenade, where you will find plenty of cafes and restaurants. There, visitors may take in breathtaking views of the ocean from a stretch of tiny, white sand beach filled with beautifully maintained wooden boats. If you head left down the beach, the sand will spread out into a vast park for kids, and if you head right along the 3 km promenade, you can check out the fishing port.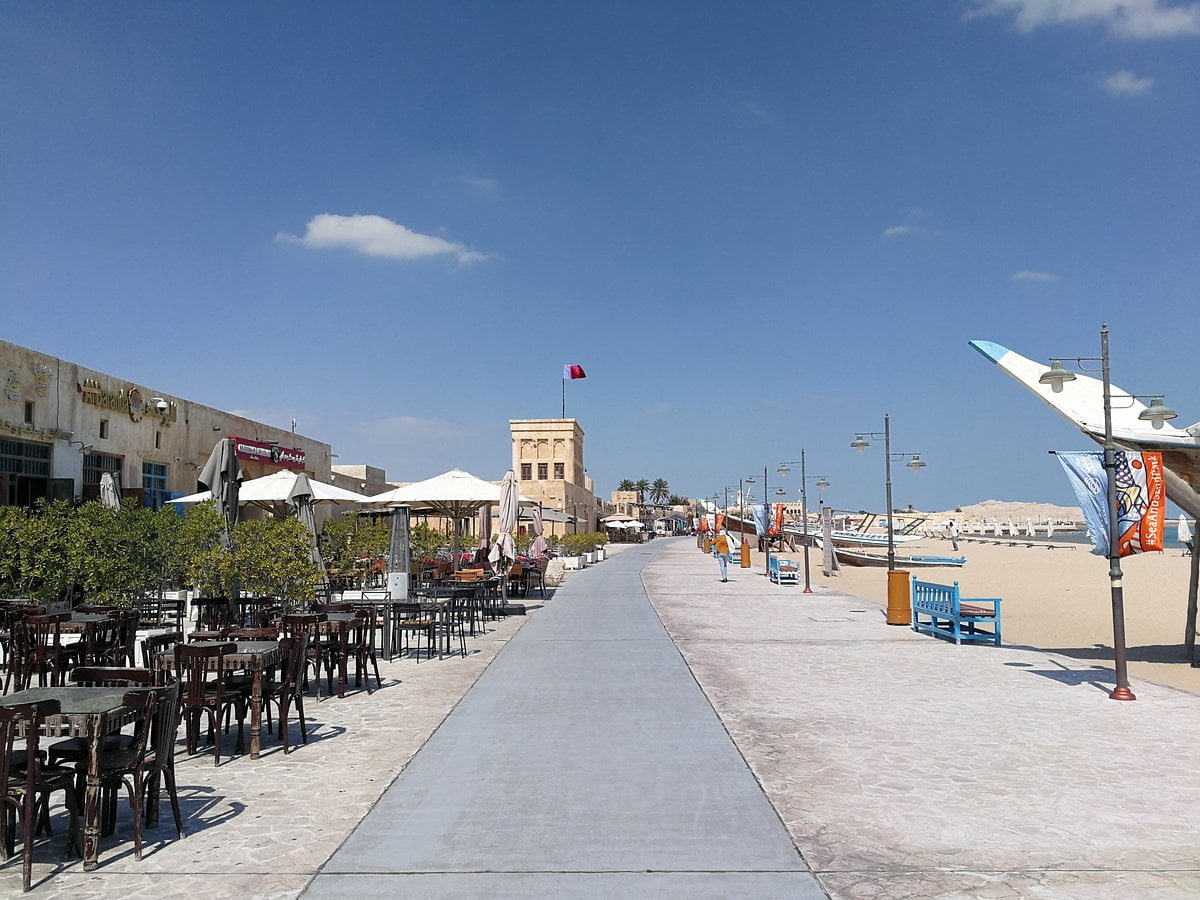 Al Ruwais Beach
Al Ruwais Beach, also called Abu Dhalouf Beach, is located in Abu Dhalouf Park. It has recently been renovated into a clean and well-equipped family beach, complete with a promenade and a grassy park area perfect for picnics and barbecues. The park beach is geared toward families and is equipped with facilities such as restrooms, showers, playground equipment, picnic tables, parking, shaded areas, and solar-powered lights. You can go for a swim or go for a paddle because the water is so calm and shallow. The beaches of Al Ruwais, located just outside the park's boundaries, feature a unique combination of sandy areas and rocky outcrops right up against the water. Long stretches of golden sand give way to jagged rock outcroppings in the water. Dugongs, which are marine mammals very similar to manatees, have reportedly been spotted in the area.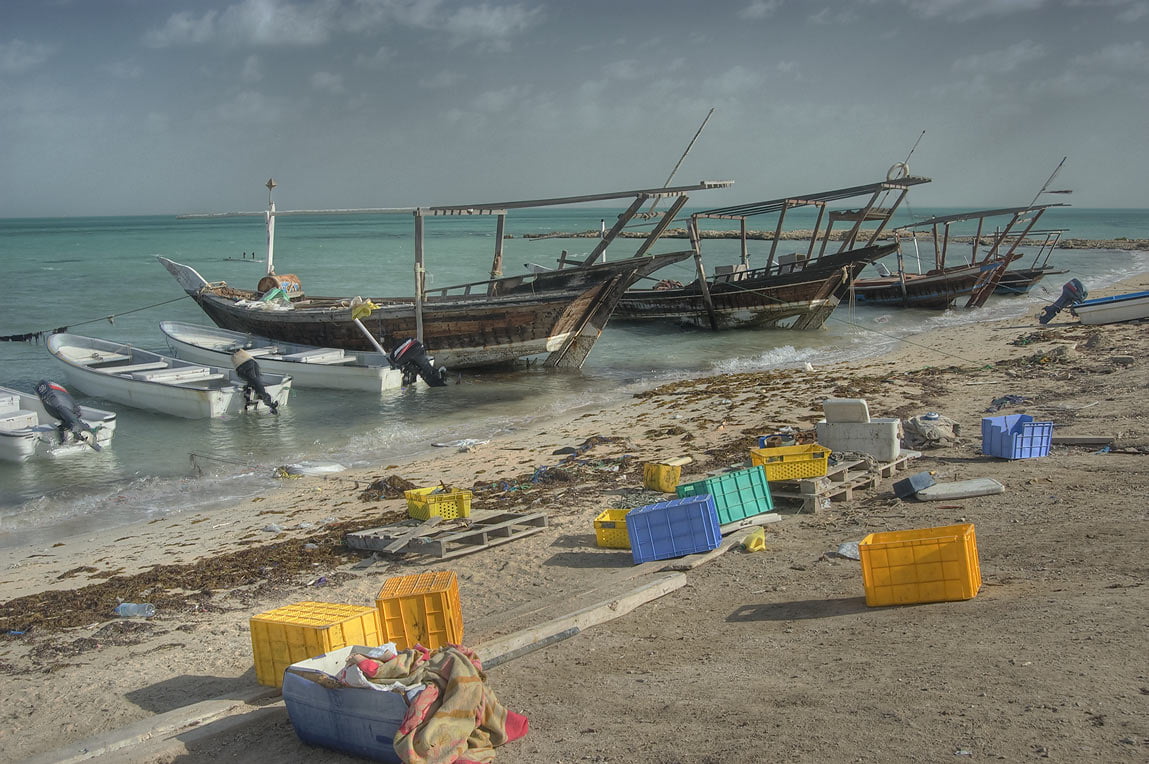 Umm Bab Beach
Because of all the palm trees that line the shore of Umm Bab Beach, which is located on the western coast of Qatar, the locals refer to it as Palm Tree Beach. This beach looks like it belongs on a desert island in the tropics with its fine white sand full of tiny shells and the clear blue water lapping at its shores. The beach is a popular destination for picnics, barbecues, and camping, especially among families. Yes, there is a family-friendly section of the beach complete with restrooms and a playground. The warm, shallow waters are ideal for canoeing or kayaking, and the palm trees provide welcome shade during the day.