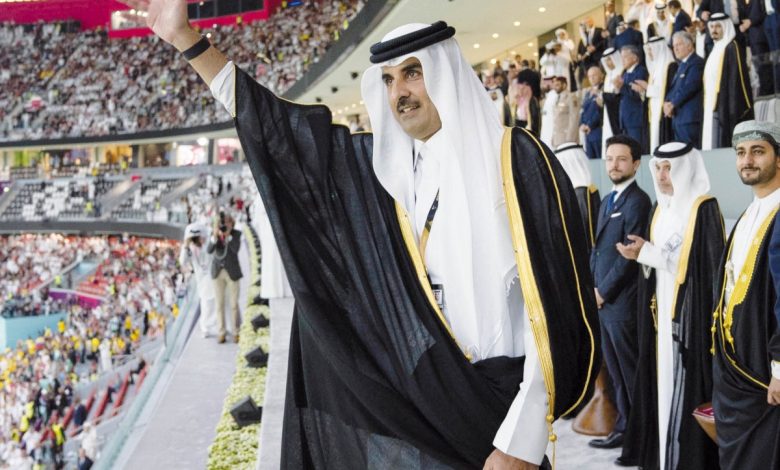 At the Al Bayt Stadium, Qatar's magnificent opening ceremony began the start of the first-ever FIFA World Cup Qatar 2022TM in the Middle East and the Arab region.
"From Qatar, from an Arab country, I welcome everyone to the World Cup 2022. We have worked hard, along with many people, to make it one of the most successful tournaments. We have exerted all efforts and invested for the good of all humanity," Amir H.H. Sheikh Tamim bin Hamad Al Thani said in his speech at the opening ceremony.
The event lasted 30 minutes and featured foreign and local performers, singers, and dancers such as Hollywood icon Morgan Freeman, K-pop superstar Jungkook of South Korean supergroup BTS, and Qatari vocalist Fahad Al Kubaisi, who entertained 67,372 viewers. Spectators clapped as H.H. the Amir presented a jersey to H.H. the Father Amir to autograph as a symbol of legacy.
As billions of people watched the breathtaking ceremony from across the world, the Bedouin-tent themed venue opened its doors and invited the entire world to attend.