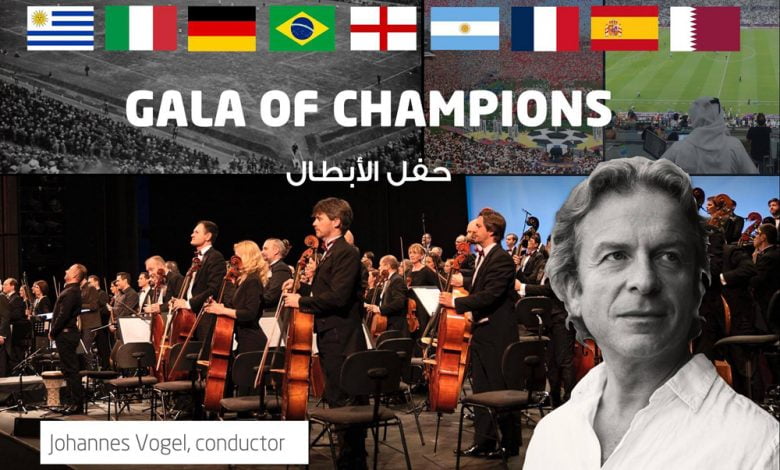 Experience a concert that will transport you through an emotional, harmonic, and rhythmic range as it features classical music from World Cup champion nations.
On November 17, a few days before the start of the World Cup, the Qatar Philharmonic Orchestra and Qatar Concert Choir will present the "Gala of Champions" concert at Katara Cultural Village, Opera House.
Classical music from Brazil, Germany, Italy, Argentina, France, Uruguay, Britain, and Spain will be performed at the sold-out show. The orchestra collaborated with the embassies of the aforementioned nations to put on the unforgettable concert.
Compositions by Oscar Lorenzo Fernández, Manuel de Falla, Ludwig Van Beethoven, Gioacchino Rossini, Edward Elgar, and many others will be performed by the orchestra and chorus.
The event will be led by session conductor Johannes Vogel, who is well-known both in the classical and cinema scoring worlds.
In an interview, he stated, "Our idea was to present music from countries which won the World Cup in the past. So, it will be a ride through very different cultures around the world connected through the power of music."