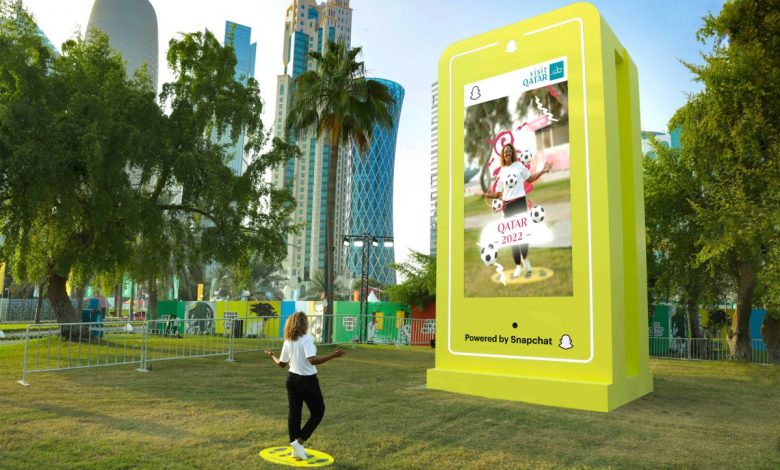 In partnership with Qatar Tourism, Snap Inc. has unveiled a number of immersive augmented reality (AR) experiences that invite visitors from all over the world to take in Qatar's delights.
Visitors to Qatar can experience the immersive AR activities at Al Dafna Park on the Doha Corniche beginning on November 20 and continuing until December 18.
Both locals and visitors are encouraged to flash their groove and take pictures in front of the enormous AR mirror that is situated on the Corniche. The lens will begin animating using Snap's body tracking technology, producing an augmented frenzy of jubilation, swirls, zigzags, and footballs. Guests will have a snapshot taken of their time in Qatar, which they may download and save by just scanning the QR code on the screen.
Visitors will be instructed to scan the Snapcodes on the side plinth while in line in order to view the immersive Sky Segmentation lens. Users of the Face lens are welcome to view the light show that features Qatar's national animals while wearing a pair of sunglasses.