Top 5 News
Ministry inaugurates largest air-conditioned jogging tracks park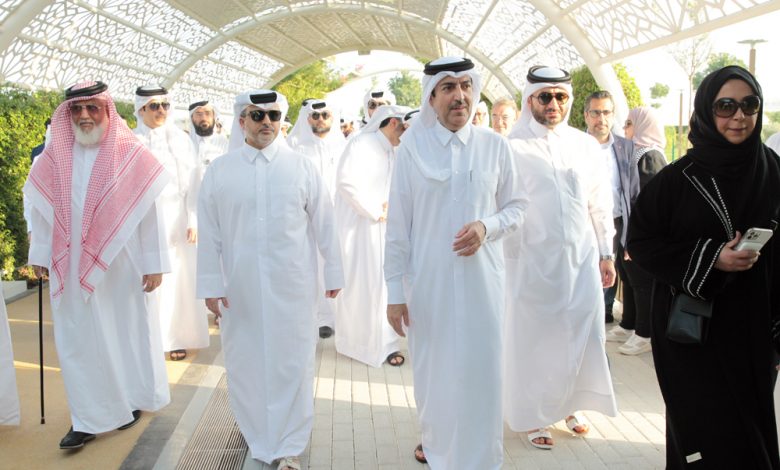 Guinness World Records were broken yesterday when Umm Al Seneem Park in Al Rayan Municipality, which features the largest air-conditioned jogging tracks in the world, was opened by Minister of Municipality, H.E. Dr. Abdullah bin Abdulaziz bin Turki Al Subaie.
On October 17, 2022, the 1,143-meter-long air-conditioned jogging tracks were given the Guinness World Records title of "longest air-conditioned outdoor path."
The jogging tracks, which maintain temperatures at 26 degrees Celsius, are intended to motivate tourists to exercise in an effort to improve their health and fitness.
Speaking to the media, the Minister of Municipality stated that Umm Al Seneem Park, which covers an area of more than 130,000 square metres, is a component of a ministry program to enhance the quality of life in Qatar by boosting the number of green spaces.
"We have increased the green spaces in the country over 10 times, compared to those in 2010 by building parks, landscaping, and green areas," said the Minister.