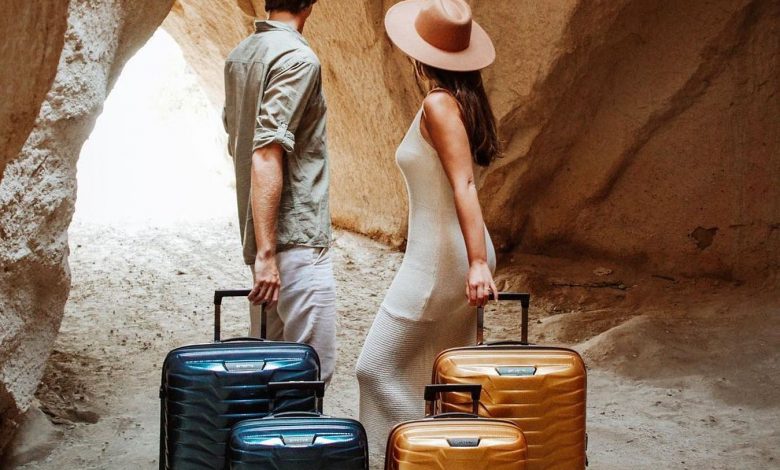 Purchasing baggage is a need for all travellers, whether you are an explorer in search of a reliable expedition pack or a style-setter with an affinity for designer duffel bags. When looking for a new bag, it can be difficult to know where to begin because there are various brands, designs, and sizes available. This compilation examines some of the economical retailers for luggage, ranging from budget stores to smaller shops.
LuLu Hypermarket
LuLu Hypermarket, the retail arm of the multifaceted, international LuLu Group International, has long been regarded as a pioneer in the local retail sector. With 233 locations now, LuLu stands for high-quality retailing and is a favourite among affluent customers around the Gulf. LuLu provides an ultra-modern shopping environment by bringing together all imaginable consumer demands under one roof, offering a pleasant and unusual change from the typical supermarkets. The motto "LuLu, where the world comes to shop" is justified by the fact that LuLu Hypermarkets also provides startling pricing for baggage in a variety of eye-catching shapes, including duffel bags, suitcases, and travel bags.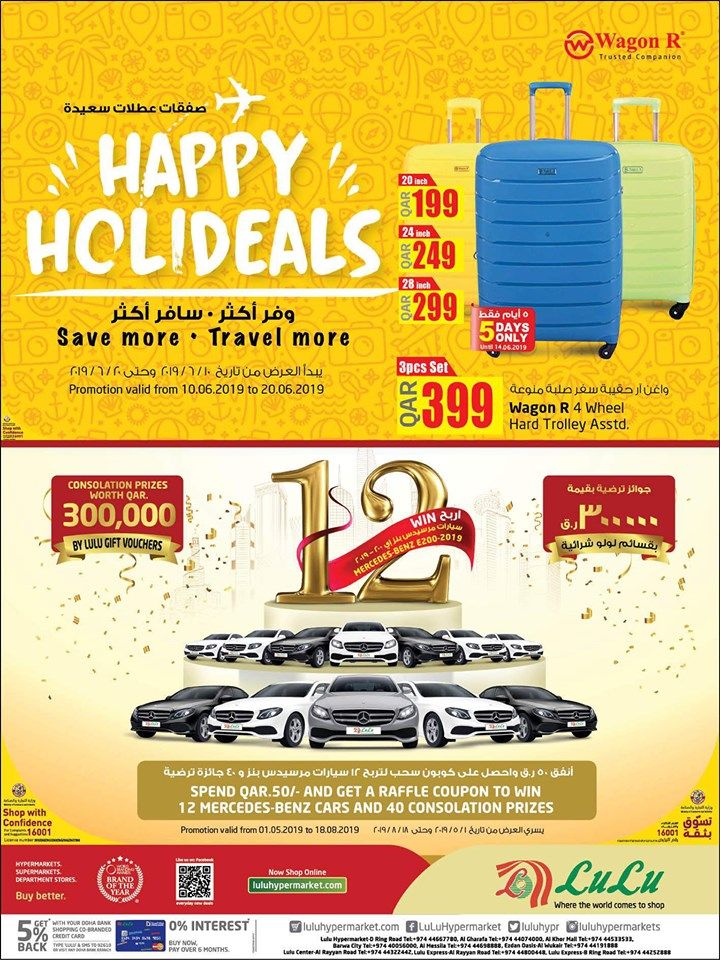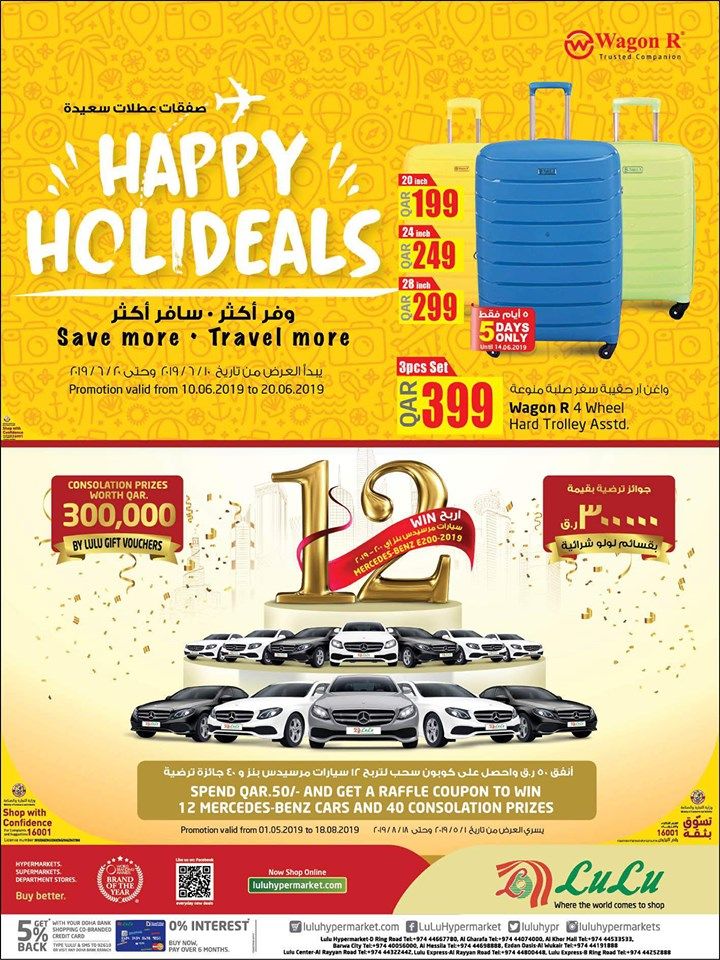 Al Meera Hypermarket
Al Meera is a firm believer in reinvesting in its businesses on a regular basis to meet the shifting demands of its patrons. In an effort to keep their customers, they consistently work to surprise them with items that benefit their personal shopping experience. This includes the Al Meera plan for stores where patrons can have an all-encompassing shopping experience that meets their requirements beyond groceries; surrounded by eateries, cafes, booksellers, and commercial spaces. Additionally, fantastic sales and discounts are available on top-notch travel bags. Over 50 branches of Al Meera Consumer Goods Company (Q.P.S.C.) are successfully operational today throughout the nation. Their retail spaces feature shopper-friendly layouts, environmental methods, and a welcoming atmosphere all in an effort to ensure client pleasure.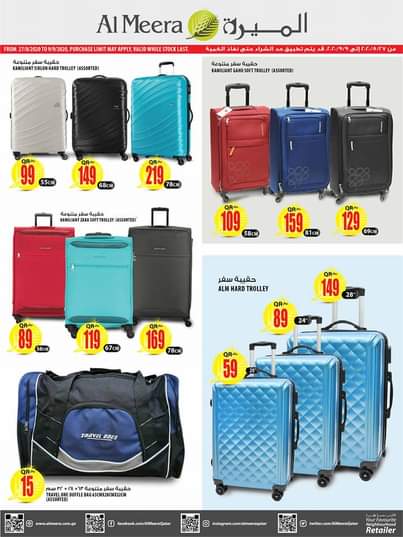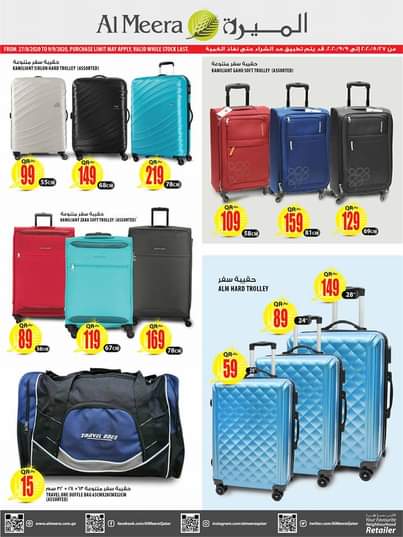 Mosafer
Traveling is more than just visiting new places and doing some exploring. According to Mosafer, traveling is an art; your packing strategy, choice of beautiful bags and baggage, and comforting accessories all have an impact on how well your trip goes. By integrating its knowledge of digital lifestyles, the complex requirements of frequent travelers, and the significance of user-centric design, Mosafer takes a holistic approach to the in-store experience and its own range of products. When you are properly prepared and loaded with the travel items that are best for you, your travel experiences and the locations you visit will be more enjoyable. They concentrate on meeting their clients' actual demands.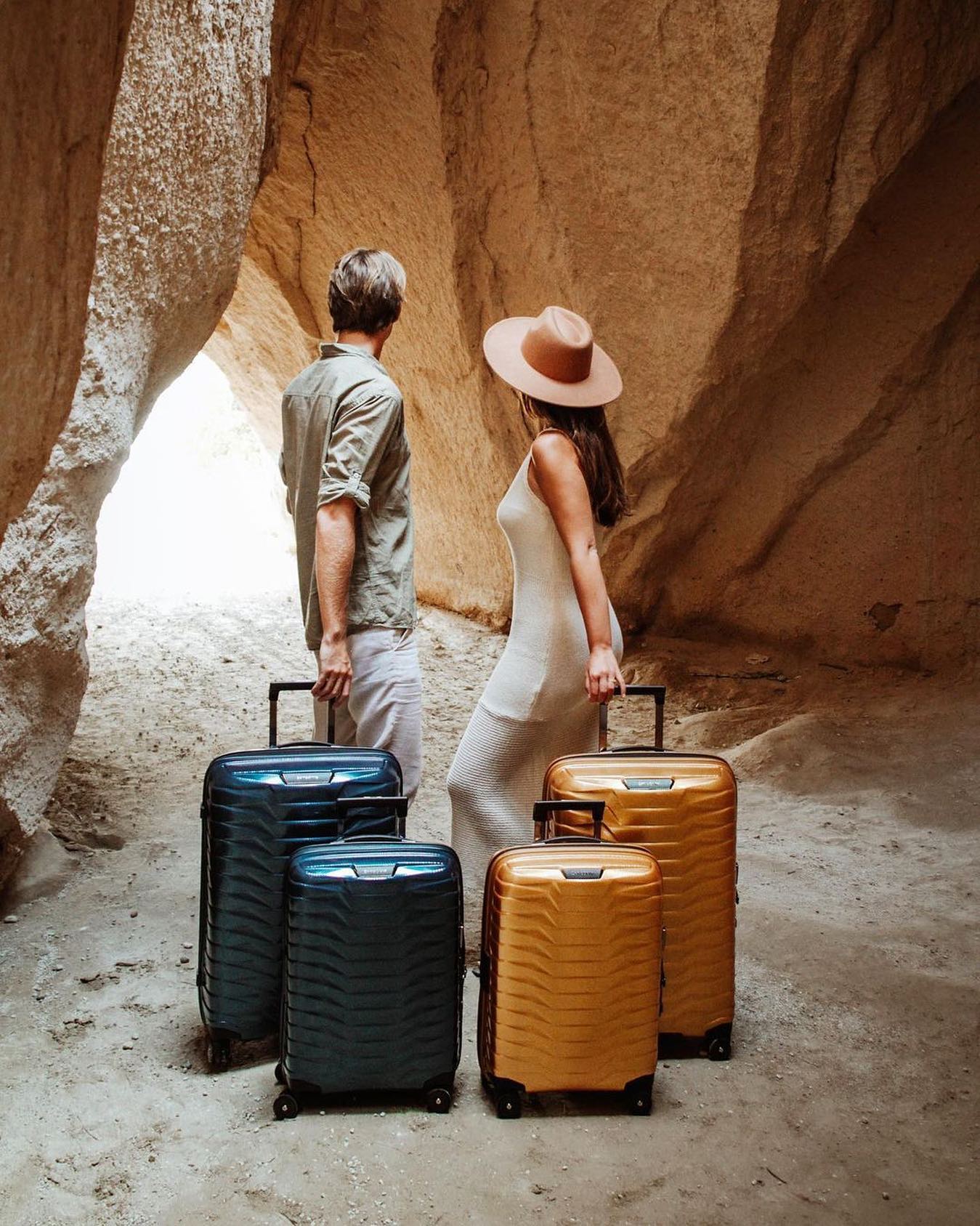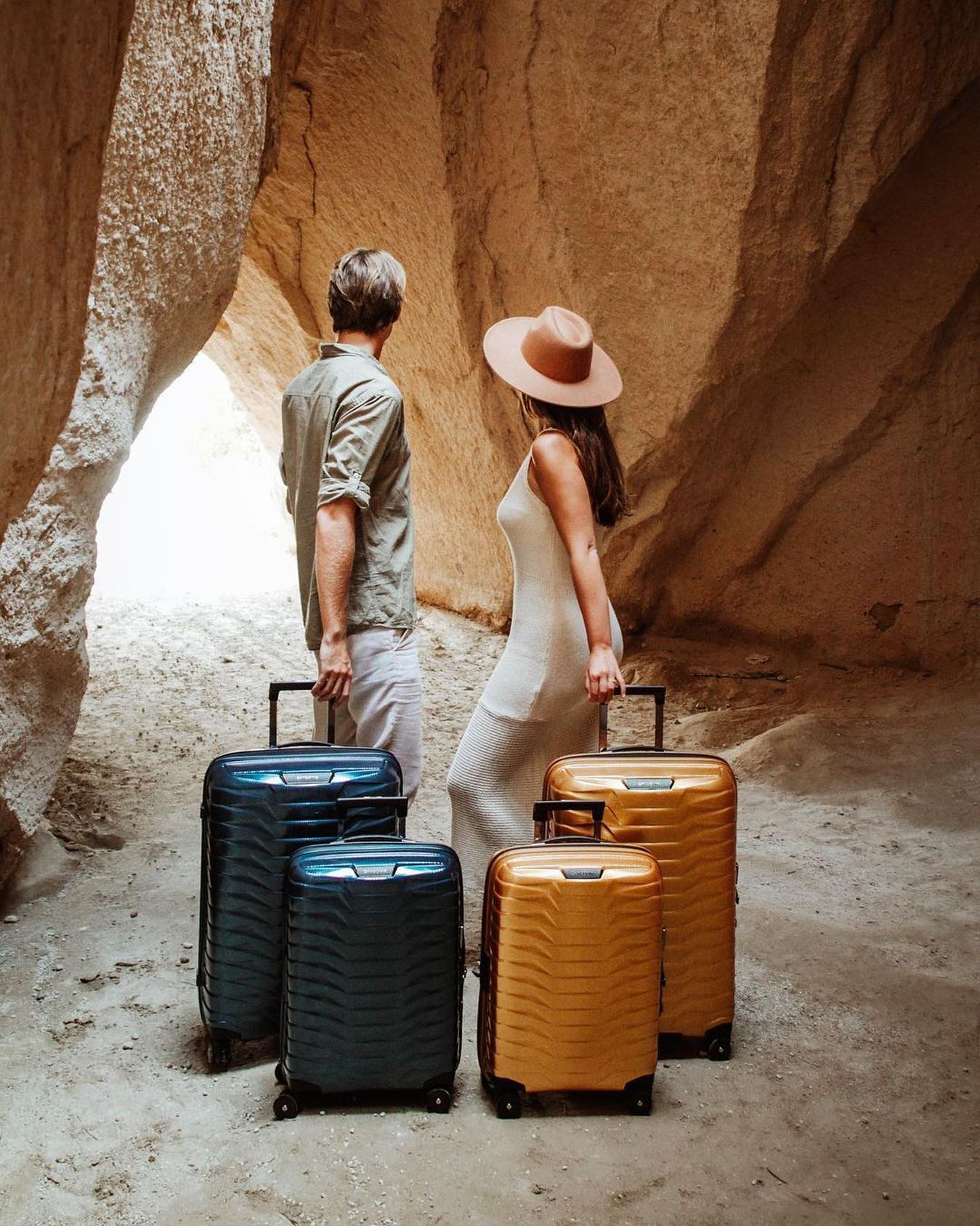 Carrefour
Carrefour offers an unequalled selection of more than 30,000 food and non-food items, giving customers the biggest selection of high-quality goods at the best prices. You can find anything you're looking for, whether you are shopping for travel bags, fruits, and vegetables, frozen meals, beverages, cleaning supplies, gadgets, cosmetics, or personal care products. Carrefour constantly aims to provide you with the highest quality and most comprehensive selection of household goods. Additionally, they provide high-end suitcase items at fantastic pricing to enhance your trip.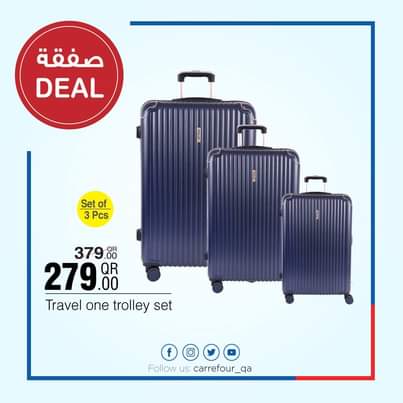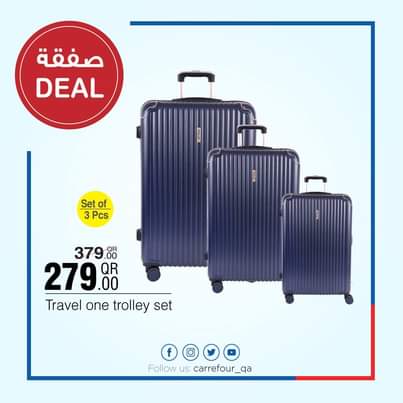 Grand Mall Hypermart
In order to give the highly diverse population a seamless shopping experience, Grand Mall Hypermart is relying on its long history of doing so. In a sea of conventional and contemporary retailers, their Artificial Intelligence skills set them apart. Their unparalleled growth trajectory began in the bustling UAE in 1998 and quickly spread its wings to the ever-expanding Middle Eastern Markets, including Kuwait, Qatar, and Oman. They are a leader in the retail industry thanks to their flawless multi-format retailing approach and their ability to perfectly match each format to a customer's unique needs. On top of that, they also provide incredible travel bags at very good costs.