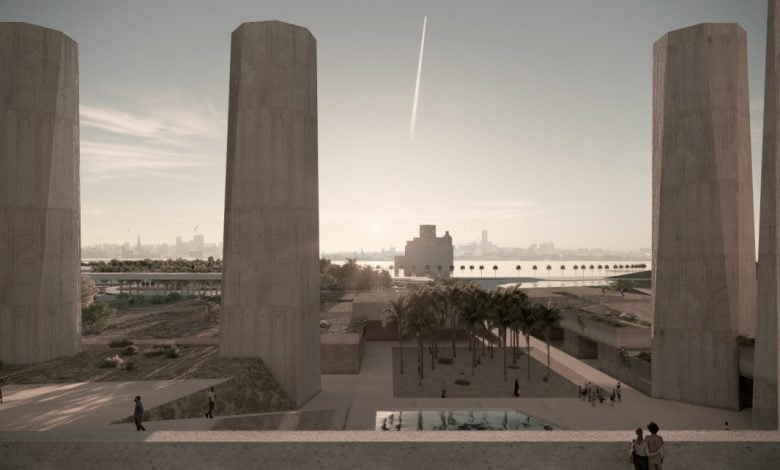 H.E. Sheikha Al Mayassa bint Hamad bin Khalifa Al Thani, Chairperson of Qatar Museums, inaugurated the special exhibition, Art Mill Museum 2030, in the presence of other dignitaries. The public may now see the exhibition in the Qatar Flour Mills Warehouse and the freshly restored Al Najada Heritage House #15 in Doha from today, October 24, 2022, until March 30, 2023.
The exhibition will present the idea behind the museum, the building design by ELEMENTAL, under the direction of Pritzker Prize–winning architect Alejandro Aravena, as well as the garden layout, with an eye toward the inauguration of the Art Mill Museum in 2030.
The Art Mill Museum will house an exceptional and international art collection assembled over the past 40 years, with multidisciplinary works of great diversity dating from 1850 to the present. It will complete a cultural district that already includes the Museum of Islamic Art, MIA Park, and the National Museum of Qatar. The Art Mill Museum will feature iconic works of visual art together with architecture and design, movies and film props, fashion, crafts, and much more in a primary structure that is 80,000 square metres in size.