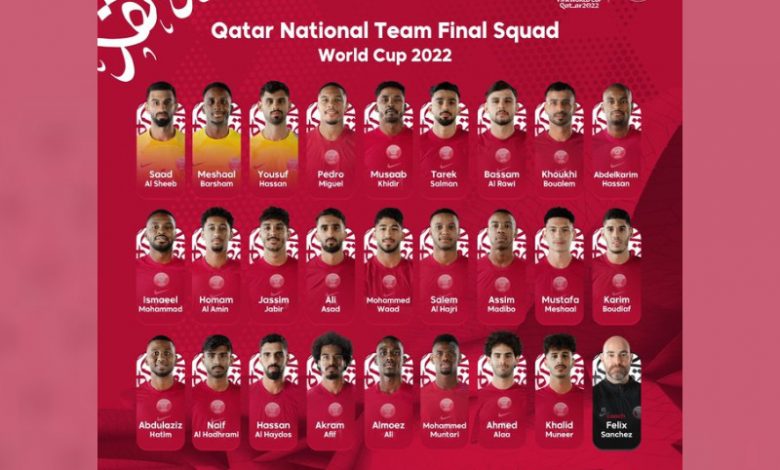 The hosts of the FIFA World Cup Qatar 2022TM unveiled their final 26-man squad yesterday, with Akram Afif and Almoez Ali poised to lead their assault at home.
At 20:22 in their live broadcast, Alkass Sports Channel unveiled the final Al Annabi roster. Sanchez was seen presenting a file with a list of players to a representative. During the live broadcast, players were seen celebrating their selection to the team on projection screens atop famous Qatari structures such MIA, Msheireb Downtown Doha, and Torch Hotel. Prior to the team's World Cup debut, Sanchez picked the majority of the players that helped Qatar win their first Asian Cup championship in 2019. Prior to Al Annabi's third and final training camp in Spain, Sanchez had listed midfielder Abdelrahman Mustafa on a list of 27 players.
The whole Qatari World Cup team is made up of players that compete in the QNB Stars League, with half coming from league champions Al Sadd.