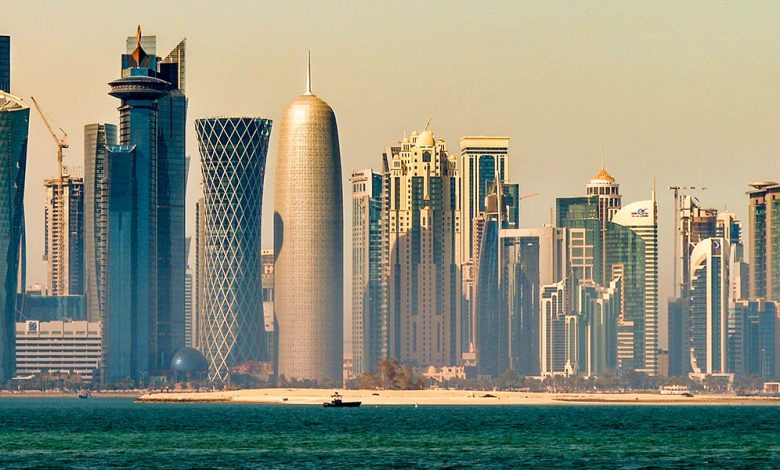 The State of Qatar is a nation in West Asia. Currently, it does not observe daylight saving time and instead observes Arabia Standard Time (AST) (UTC+03:00). The population is very diverse in terms of culture and background, and different groups speak various dialects. In addition to the ethnic dialects of the original population, the expatriate population also speaks several foreign languages and ethnic languages from other non-native communities.
Since it is a West Asian nation, its original citizens speak their own ethnic languages, but there are also a huge number of other languages spoken there. Qatar's official tongue, though, is Arabic. Business communication is still primarily conducted in English, which is the second language. Here is a quick discussion of these languages.
Arabic
The two dialects that makeup Qatar's official language are Gulf and Standard. AI Fus-Ha and AI Arabia are terms used to describe standard Arabic. The Gulf Arabic, on the other hand, is referred to as Khaliji and Qatari, which is further broken down into North and South Qatari. Other countries bordering Qatar use and comprehend both classifications.
Arabic is the regional tongue because it is an official language. Most of the population speaks it as their first language. In Qatar, standard Arabic and native Gulf Arabic are the two distinct and mutually comprehensible dialects of Arabic.
English
The second most common language utilized has been English. Even though English is not now an official language in Qatar, it is a frequently spoken language there. In the corporate world, it is commonly employed. English has a stronger presence in Qatar thanks to immigrants from other English-speaking nations. Most of the ex-pats in Qatar are from India and the Philippines, and their usage of English has helped the language spread there.
Even as the second language after Arabic, the government has sponsored it. English is widely spoken because it makes it possible for immigrants and native speakers to communicate.
Malayalam
Due to guest workers from India who came to Qatar, the Malayalam language has spread throughout the country and is now widely spoken by Qataris. The language is distinct from the Malay that is spoken in Malaysia. United Kingdom, Fiji, Bahrain, United Arab Emirates, Singapore, and of course Qatar is among the nations where Malayalam is also spoken.
Urdu
From the seventh through the twelfth centuries, varieties of Arabic and Persian were incorporated into this language. Regarding formal discourse and vocabulary, both dialects have made significant contributions to the Urdu language.
Most Urdu speakers reside in Pakistan. For job prospects, many of them moved to the Persian Gulf, especially Qatar. These individuals not only brought the Urdu language but also their culture to Qatar. Fiji, Bahrain, Singapore, the United Arab Emirates, and of course Qatar.
Balochi
Balochi was a language that was once spoken by people who came to Qatar from Southern Pakistan. Balochi has been widely transmitted by most of Pakistan's people to Qatar and other adjacent places including Kuwait, Iran, Somalia, United Arab Emirates, and Saudi Arabia. As a result, the Balochi language has now reached these countries.
There are two subgroups of the Balochi language: Southern Western and Eastern Balochi. Each of these groups has its own dialect with its own distinctive features.
Pashto
Since it is the official language of Afghanistan, this language, which has Iranian roots, is also known as Afghani. People who speak Pashto also arrive in Qatar as temporary workers, making the language commonplace. Pashto speakers are common in Qatar and the surrounding nations.
Tagalog
In Qatar, the Filipino ethnic group speaks this language. These people make up the great majority of the migrants or descendants of Filipinos living in Qatar. The majority of Filipinos in Qatar are employed as domestic assistants, construction workers, or in the tourism sector.
Sign Language
The deaf community of Qatar uses Unified Sign Language. This sign language is also used by the natives of Qatar, which are part of the Arabic sign language family. The initiative was taken to create a common language that can unite the deaf community of Qatar with other Middle Eastern countries.