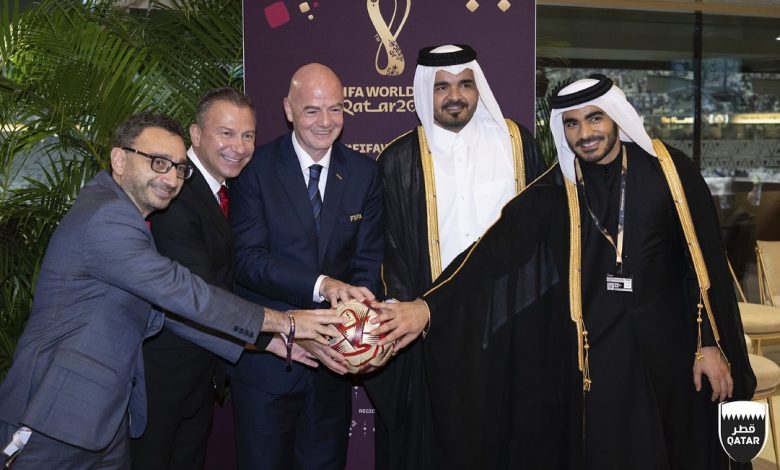 In the presence of FIFA President H.E. Gianni Infantino, Qatar Olympic Committee (QOC) President H.E. Sheikh Joaan bin Hamad Al-Thani handed over the FIFA World Cup 2026 hosting duties on Sunday evening to the Canadian Minister of Transportation, H.E. Omar Alghabra, the President of the Mexican Football Federation, H.E. Yon de Luisa Plazas, and the US Representative to the United Nations, H.E. Linda Thomas-Greenfield.
The formal handover ceremony for the FIFA World Cup Qatar 2022TM took place on Sunday night at the Lusail Stadium following the last game. H.E. Sheikh Joaan bin Hamad Al-Thani expressed his joy on this occasion for the State of Qatar's accomplishment in hosting an extraordinary World Cup edition for the first time in the Middle East. He stated his hopes that Canada, Mexico, and the US will successfully host the 2026 World Cup.
His Excellency reaffirmed the State of Qatar's readiness to share its knowledge and experience in hosting the FIFA World Cup, particularly in terms of the tools needed to further the contribution of sport to bridging cultural divides and unifying peoples of the world.