Explore
A quick guide to Art Factory Hyatt Plaza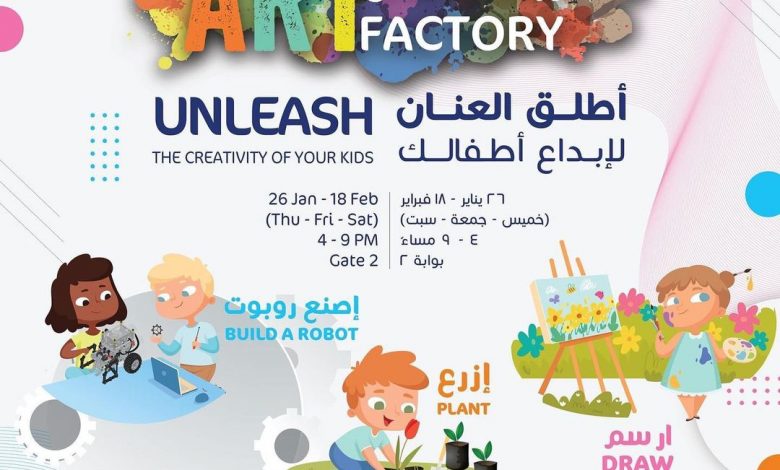 The Hyatt Plaza Shopping Mall is the ideal setting for your retail operation. Often workshops and activities are organized by them that mix enjoyment with education. Additionally, they plan family-friendly events that go beyond simple entertainment to enhance the whole mall experience for our guests. Workshops in Robotics and Art & Craft Workshops under Art Factory will be held from January 26 through February 18, 2023, from 4:00 PM to 9:00 PM. They often organize such workshop which provides entertainment and an opportunity to learn.
Art Factory Workshop
Kids can learn STEM Robotics in a fun and fascinating way at the Robotics and Art & Craft Workshop under the banner of the Art Factory where children can also learn how to compose, construct, and program different robots and have the chance to think outside the box and come up with their own games. Additionally, there will be arts and crafts activities like origami, handicrafts, sketching, contests, etc. included in the programs. The event will last 12 days (4 weekends), falling on the following dates: 26 January 2023, 27 January 2023, 2 February 2023, 9 February 2023, 10 February 2023, 11 February 2023, 16th February 2023, 17th February 2023, 18th February 2023.
Promoting mixture education and entertainment
The mall is enthusiastic to present the most exciting and informative games for families, so the event stands out for its colorful appearance and eye-catching venue design. It gives kids the chance to use their incredible imaginations to express their creativity via gardening, cooking, and arts & crafts.
Hyatt Plaza
The Hyatt Plaza Mall in Al Waab, one of Doha's fastest-growing neighborhoods, offers the ideal setting for dining, shopping, and leisure activities. Many international and local retail and restaurant establishments are housed in the mall. There are also a number of kiosks that sell personalized handicrafts, cosmetic products, confections, as well as the newest gadgets and accessories. Hyatt Plaza is the ideal location for a family vacation because it is close to the lush green Aspire Park and the entertainment complex KidZania. One of Doha's most popular family shopping venues is this mall. It has a delicious assortment of restaurants serving local and foreign cuisine. It also has various cafés and places to get dessert.