Top 5 News
Al Annabi fans parade ahead of today's match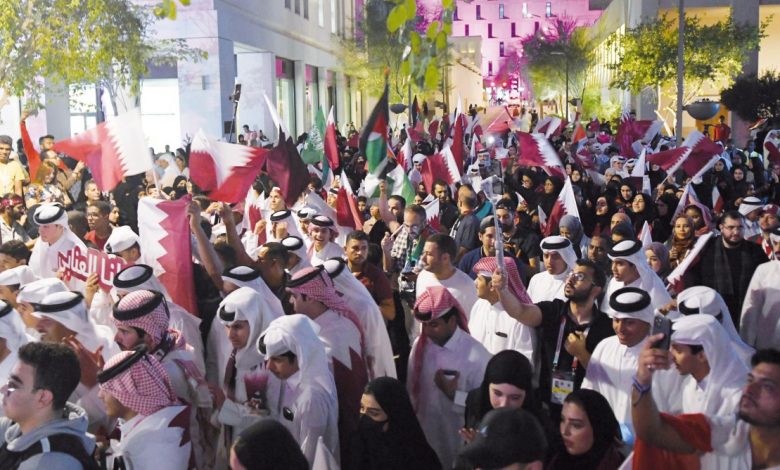 Msheireb Prior to today's match between Senegal and the Qatar National Team (Al Annabi) at 4 o'clock at Al Thumama Stadium, downtown Doha was painted maroon and white by supporters.
The Msheireb Museum's Heritage Zone's Al Annabi Village, where the march began, is there. It serves as the primary gathering place for the Qatar National Team where guests and supporters may take part in a variety of celebration-related events.
As they marched through the streets of Msheireb, supporters held Qatari flags. Many of the fans dressed in traditional Qatari garb, and some carried the flag of Qatar as a cape. Fans played the musical instrument, tabil, while singing and clapping for the Al Annabi squad.
Supporters of the Qatar National Team gathered at the village where a traditional sword dance known as "Arda" was performed before the march and street parade started. As they swung their swords to the beat of native songs, kids as young as five years old participated in this show of strength and force.
Several events and online games were planned all throughout the town for the fans' amusement. It costs nothing to enter the community in Msheireb Downtown. Beat your shot, Head to Head, Sink the shot, Play Station FIFA 2022, and Face painting are a few of the attractions.