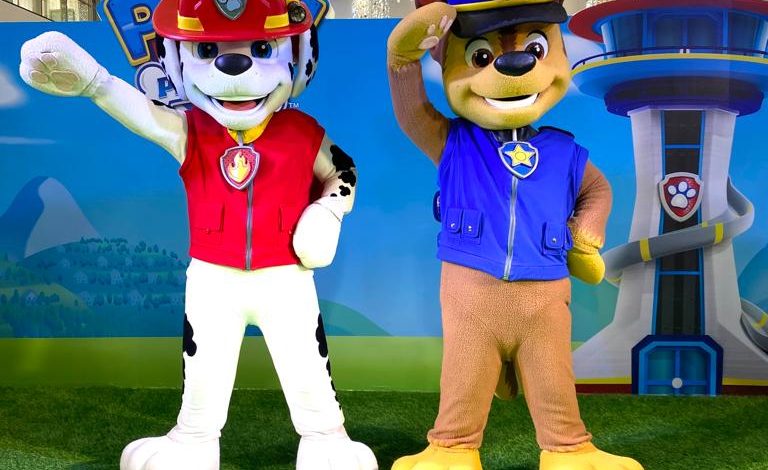 Get ready to join the pack because PAW Patrol is coming to Qatar. Qatar Tourism is proud to present the first-ever fully immersive PAW Patrol Festival, an interactive and educational event that celebrates the beloved franchise. From March 2 to March 18, 2023, adventure-seeking families can experience the marvelous event at Place Vendôme, where attendees can meet and greet their favorite PAW Patrol heroes, play exciting games, and take unforgettable photos.
Step into Adventure Bay
For the first time ever, fans can step into Adventure Bay and join the heroic rescue pups – Chase, Marshall, Rocky, Rubble, Zuma, Skye, and Everest – on their exciting missions. The festival combines all the best features of the PAW Patrol franchise, from stage shows to interactive games and family activities, all under one roof. Whether you want to learn about road safety with Chase or fight fires with Marshall, there are plenty of engaging challenges and activities to enjoy.
Play and Learn
At the PAW Patrol Festival, ticketholders can enjoy a wide range of interactive and educational games, including animal rescue missions, flying like Skye, recycling with Rocky, and participating in augmented reality coloring workshops. Young fans can also play in themed areas like the PUP PARK, where they can slide down the famous Lookout Tower and embark on their latest rescue mission.
Meet the Heroes
After each show, fans can meet PAW Patrol's Chase and Marshall, take pictures with the show's most popular stars, and create unforgettable memories. Throughout the venue, there are themed photo opportunities and features where guests can snap the perfect picture to remember this fun experience.
Stop and Refresh
When you need a break, festival-goers can choose from a variety of delicious bites and refreshments available at snack carts and themed cafes. At Porter's Café, guests can enjoy tasty food and drinks while relaxing in the vibrant atmosphere. The festival also features a shop where visitors can get official PAW Patrol merchandise and a kids' beauty salon, Katie's Pet Parlour, where children can relax.
Don't Miss Out
The PAW Patrol Festival is a family-friendly event not to be missed. With three sessions daily on weekdays and an extra session on Fridays and Saturdays, tickets are priced at QR60 for adults and QR90 for kids below 12 years. Download the mobile app to access interactive maps, schedules, and promotional materials. Qatar Tourism, EventBox, and Nickelodeon are proud to bring this exciting event to Qatar for the first time, so get ready to unleash your inner hero and join the pack.