Entertainment
All you need to know about Motorsport Spectacular & AKON Concert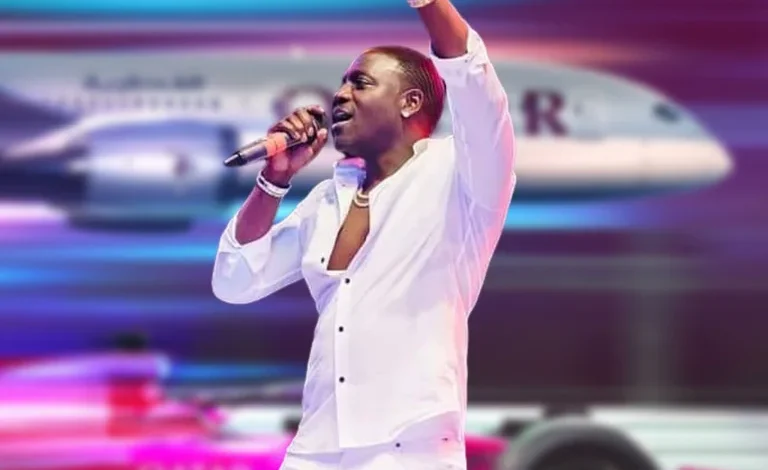 Motorsport and music are two exciting forms of entertainment that have the ability to captivate large audiences. The combination of the two can be electrifying, and that's what fans of Motorsport can experience at the Lusail Boulevard, a stunning waterfront promenade in Doha, Qatar.
Details of the event
Qatar Airways has announced that a live F1 demonstration event, along with a concert by popular R&B and hip-hop artist Akon, will take place at the Lusail Boulevard on Wednesday, February 22, 2023 starting from 5:00 pm. The event is open to the public free of charge and will also include an international live music performance from a world-renowned artist AKON, in addition to other entertainment acts, spectacular performances by these motorsport champions, and a mesmerizing firework display. To ensure a great viewing experience, four screens have been added for attendees, along with a public viewing area along the boulevard. To reach the event, attendees can use the metro or park in one of the public parking spots available along Lusail Boulevard. Being the heart of Lusail and the epicenter of the city's activity, Lusail Boulevard is known for its uniquely modern and integrated lifestyle experiences that capture the energy and vibrant spirit of Doha's cosmopolitan urbanism.
Special appearances
The event boasts a star-studded lineup, including Qatar's five-time Dakar Rally champion, Nasser Saleh Al Attiyah, in his rally car, David Coulthard in a Red Bull Formula 1 car, Dani Pedrosa in a MotoGP bike, and Abdo Feghali in a Red Bull drift car, in addition to a static display of an FIA World Endurance Championship hypercar. Nasser Al-Attiyah, the 19-times Middle East Rally Championship (MERC) winner and four-time (2022, 2019, 2015, 2011) Dakar Rally champion, will be driving his car on the demonstration run.
Important car racing events in Qatar
In 2023, Qatar will host two races across F1 and MotoGP, along with the Geneva International Motor Show in October and the Fédération Internationale de l'Automobile (FIA) World Endurance Championship in 2024. The Lusail International Circuit will host both F1 and MotoGP races in 2023. The F1 Qatar Grand Prix will take place from 6-8 October, while the MotoGP Grand Prix of Qatar will occur from 17-19 November.
Qatar Airways supporting sports
Qatar Airways is dedicated to supporting sports globally and helping fans travel to their preferred sporting events. The airline is a prominent backer of football, with alliances with FIFA World Cup Qatar 2022™, Paris Saint-Germain, FC Bayern, Concacaf, and CONMEBOL. Qatar Airways is also the official airline partner of The Ironman and Ironman 70.3 Triathlon Series, United Rugby Championship (URC), Global Kitesurfing Association, and various other sports such as equestrianism, padel, squash and tennis. Recently, Qatar Airways received the 'Airline of the Year' award at the 2022 World Airline Awards by Skytrax, the international air transport rating organization. This is the seventh time the airline has won the top prize, and it has also been named 'World's Best Business Class', 'World's Best Business Class Lounge Dining', and 'Best Airline in the Middle East.'