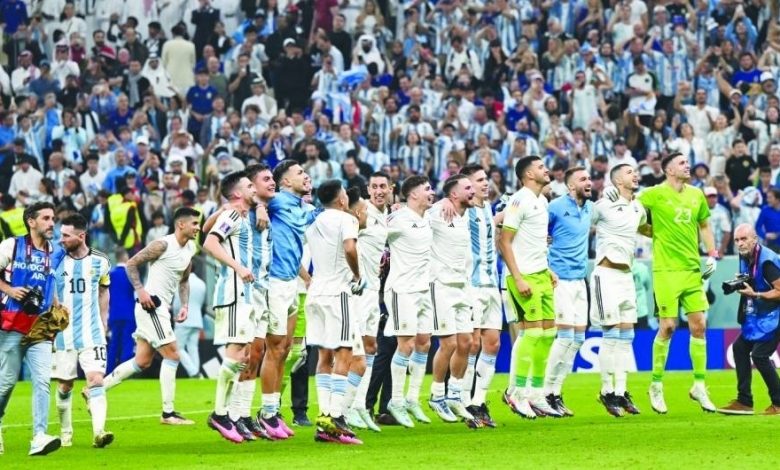 Argentina beat Croatia 3-0 on Tuesday at Lusail Stadium thanks in large part to the Messi magic, securing a spot in the FIFA World Cup Qatar 2022TM championship game on Sunday against either France or Morocco.
With a goal from the penalty spot and a spectacular assist, Lionel Messi helped his team win the first semi-final of the competition with an incredibly convincing victory.
The other major player of the day was Julian Alvarez, who scored twice, the first coming after an amazing solo run and the second coming after Messi's amazing move down the right. Croatia attempted to respond in the second half after losing to Brazil and Japan on penalties in the previous two rounds, but an aggressive Argentina defence held on to their goal.
After 69 minutes, Alvarez scored the third goal to seal the victory. Messi then suddenly came to life, displaying mesmerising control as he drove to the byline and pulled the ball back.
When France plays Morocco at Al Bayt Stadium, the first African or Arab side to go to a World Cup semi-final, they will learn who their opponents will be.
Morocco's progress to the semifinals has captured the attention of a whole continent, and throngs of supporters in Qatar have been vociferous in their support.