Top 5 News
FIFA World Cup Qatar 2022 official film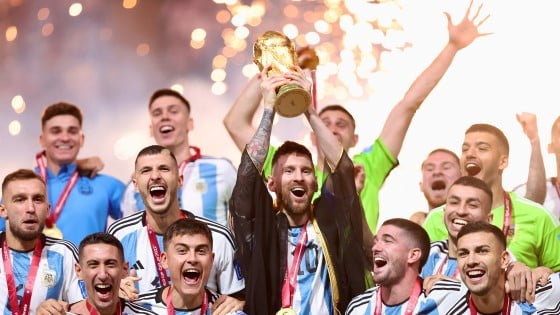 FIFA+, the official streaming service of FIFA, has released "Written in the Stars," the official film of the FIFA World Cup Qatar 2022. The documentary, narrated by Welsh actor Michael Sheen, takes viewers on an immersive journey of the first-ever FIFA World Cup held in the Middle East.
With five billion people engaged and 172 goals scored, the Qatar 2022 tournament broke numerous records. The FIFA World Cup Qatar 2022 saw 3.4 million spectators, an increase from 3 million in 2018, who enjoyed an unforgettable tournament. The 172 goals scored surpassed the previous highest total of 171 set in 1998 and 2014, making Qatar 2022 the highest-scoring FIFA World Cup in history.
The feature-length documentary offers exclusive access to matches, including previously unseen camera angles, and highlights the tournament's global appeal through the eyes of fans worldwide. With behind-the-scenes footage, Written in the Stars captures the tournament's excitement and the players' hard work in making history on the world stage.