Explore
Hamad international airport declared "Best in the World"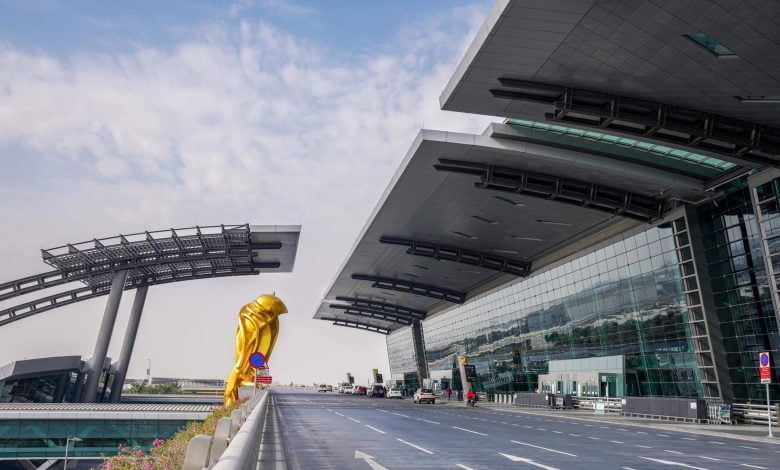 For Qatari aviation and the country as a whole, Hamad International Airport heralds a new era. They are only 4 kilometers from Doha International Airport, which has admirably served the nation since the 1960s, but this represents a truly radical shift in terms of scale, breadth, and standards. At the 19th Annual Global Traveler Tested Reader Survey Awards, Hamad International Airport was selected as the "Best Overall Airport in the World" by readers and frequent business and upscale travelers. For the sixth year in a row, the airport received the title of "Best Airport in the Middle East."
Origin
As Qatar has expanded, so too has its airline and airport traffic. Approximately 5 million people per year used to travel ten years ago. With the likelihood of more significant growth, that number is now closer to 25 million. Doha International Airport could not offer the solution the country required, despite frequent expansion and renovation. This is also a result of Qatar's ethos of going above and beyond. The obvious solution, a new airport with increased capacity, wasn't ultimately chosen. Instead, a design for a new airport was developed that might accomplish more: it could shape the future. An ambitious and thrilling plan was created, driven by the shared vision of HH Sheikh Hamad bin Khalifa Al Thani and Akbar Al Baker, Group Chief Executive of the airport, for a massive airport on a site one-third the size of Doha itself, that would be purpose-built for the world's largest aircraft, that would be designed to offer the best passenger experience, and that would serve the country and region for decades to come.
Operations
The first ten airlines to fly out of Hamad International Airport launched passenger operations on April 30, 2014. On May 27, 2014, at 9:00 a.m., Qatar Airways and the other carriers began flying to Hamad International Airport. A check-in area extension was part of an expansion plan announced in September 2015. More travelers arrived at the airport in 2019 than in 2018, when 34.5 million did.
Exquisite Design
The flow is everything in the enormous and beautiful Hamad International Airport. The continuous and smooth movement of passengers. The airport has an aquatic theme as a result. Many structures have water-related themes, including the wave-shaped roof of the passenger station. Desert plants are used in landscaping, and reclaimed water is used for irrigation. And the exclusive Amiri terminal has the appearance of a swaying sail. Other notable structures include the mosque with its high minaret and breathtaking glass dome that resembles a water droplet, as well as the Islamic crescent-shaped control tower that can be seen from Doha. In order to reduce the distance passengers must go in order to connect, board, disembark, buy, eat, or use any facilities, the main terminal is shaped like an oval. Despite the enormous size everything is contained under one roof and has been thoughtfully constructed to be easily accessible. By using skylights and arched columns, space and light are maximized. There are several levels, three concourses, and an exceptional level of finish throughout, in keeping with Qataris' passion of excellence and superiority. A 100-hectare area next to the airport has been designated as an "Airport City," with prospects for future commercial development including a free trade zone, office and business park, hotels, and a shopping center.
Expansion projects
The Oryx Garden Hotel, the second airport hotel inside its transfer area, has opened as part of the overall expansion for HIA. The 100-room hotel, with rooms ranging from king to twin, as well as suites, is situated in the north plaza and emphasizes sustainability. Boarding gates are just steps away from many of the hotel's rooms, which range from the king to twin. Visitors can use the passenger train to travel to the nearby Oryx Airport Hotel in the south plaza to use its Vitality Wellbeing Spa and Fitness Center, enhancing their whole experience at the Oryx Garden Hotel. The facility has a stunning 25-meter swimming pool, a gym, a spa, and a squash court. Al Mourjan Business Lounge- The Garden, Al Mourjan Business Lounge- North, Platinum, and Gold lounge- North, and Silver Lounge- North are the four brand-new lounges that HIA has added as part of the expansion project enabling travelers to unwind.