Top 5 News
His Highness receives International Anti-Corruption Excellence Award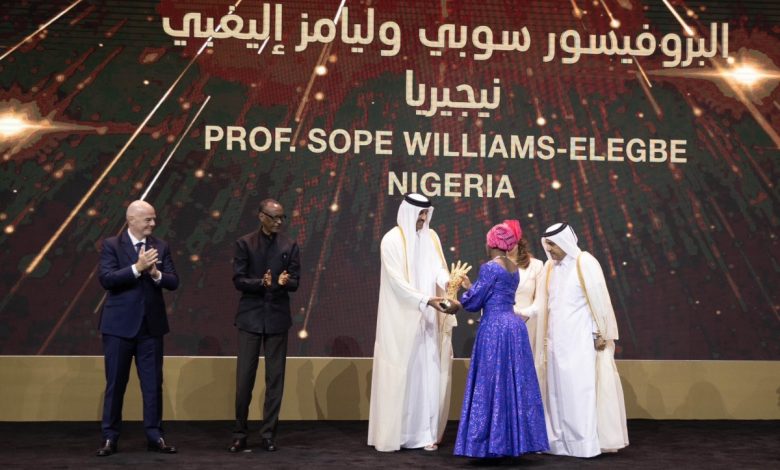 The ceremony for His Highness's Sheikh Tamim Bin Hamad Al-Thani International Anti-Corruption Excellence Award was conducted at the Sheraton Doha Hotel on Thursday morning. The Amir, H.H. Sheikh Tamim bin Hamad Al-Thani, was present.
H.H. unveiled the sixth iteration of the prize monument at Dafna Park at the start of the ceremony.
President of the Republic of Rwanda, His Excellency Paul Kagame, FIFA President, His Excellency Gianni Infantino, Under-Secretary-General of the United Nations Office and Executive Director of the United Nations Office on Drugs and Crime (UNODC) in Vienna, His Excellency Dr. Ghada Fathi Waly, members of the Supreme Committee and the Advisory Council selecting the award winners, as well as a number of other distinguished international figures with expertise in the award, all attended the ceremony.
Senior officials, guests of the event, Their Excellencies sheikhs, ministers, and chiefs of diplomatic missions accredited to the State were also present, in addition to the prime minister and interior minister, HE Sheikh Khalid bin Khalifa bin Abdulaziz Al-Thani.