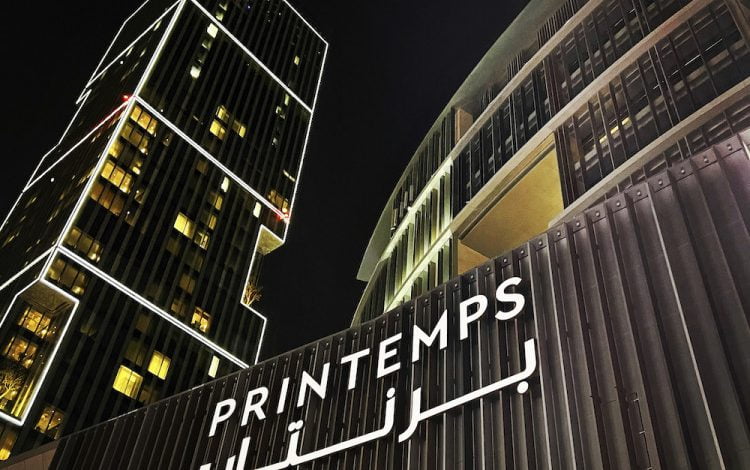 The magnificent department store Printemps is well-known among visitors and residents for its amazing dome architecture. The presence of high-end companies in fashion, leisure, and beauty makes this location worthwhile. The Printemps store in Doha is a popular gathering place and a must-visit landmark for tourists of all ages looking for unique culinary experiences, exciting recreation, and upscale shopping. We have selected a few of those highlights below.
History of heritage
Printemps Doha, which is renowned for its parent company's innovation tradition, is committed to upholding the brand's illustrious history with a new standard of quality, first-rate customer service, and unforgettable shopping and lifestyle experiences, bringing French flair and the Printemps' trendsetter spirit to Qatar. The company has a rich 150-year history that reflects Jules Jaluzot's vision and core beliefs in fashion, culture, and the arts. These guiding principles include demonstrating the brand's timeless qualities, willingness to push the envelope, and desire to offer its beloved customers all that is new, fresh, and lovely.
Opening of the store
The biggest luxury department store in the Middle East, Printemps Doha, officially opened on November 25, 2022. The famed Parisian department store's first overseas location is in the capital city of Qatar, making it the second-largest Printemps globally. The department store takes around 600 brands with it when it enters the Middle East, some of which are new to the region. For many Qataris, the opening of the new Printemps shop in Doha Oasis is important because many of their extended family used to reside nearby. For both sites, there is a deep emotional connection among the patrons.
Gorgeous interiors
The decor, lighting, and furnishings of Printemps are exquisite and have been created to exude an air of grandeur. It would be wise to browse Printemps' numerous departments if you wanted a truly sumptuous experience. Your day will be made in a chic location with clutter-free decor that is full of imagination. Therefore, you must visit the Printemps shop in Doha if you want to see this eye-catching interior. The department store in Doha Oasis, designed by renowned architect Yabu Pushelberg, is a testament to daring workmanship and bravery, all wrapped in a layout that is both staunchly contemporary and inspired by the Arabian desert, displaying the pride of tradition.
Purchase high-end brands
At the Printemps site in Doha, there are more than 600 luxury brands, 200 of which are only available there. The widest assortment of fashion will be available to you here. There are numerous well-known international designers represented here, including Dries Van Noten, Isabel Marant, Ganni, and many more. In addition, Printemps is introducing Collector Square, a high-end vintage concept that collects the rarest pre-owned items.
Clothing and accessories
For women's evening clothing, women's dressing accessories, and bridal wear, Printemps has specialized accessories and fashion wear areas. Additionally, you can find jewelry, children's clothing, home interiors, men's designer clothing, and much more here. To have a unique shopping experience, you can purchase these newest fashion trends online or in-store. So, if you want to enjoy Qatari shopping, Printemps has to be your first pick.
High-end furniture and home decor
Printemps is the store you need to go to if you want to buy modern furniture, pottery, chairs, paintings, and other cutting-edge artwork from renowned companies and artists all around the world. The furniture in this room places a strong focus on practicality. One of the finest things to do in Qatar is to get these contemporary furnishings and other goods from this excellent store. Your home will seem lively because of the smooth surfaces, clear lines, welcoming forms, and natural color tones.