Explore
Interesting facts about West Bay Qatar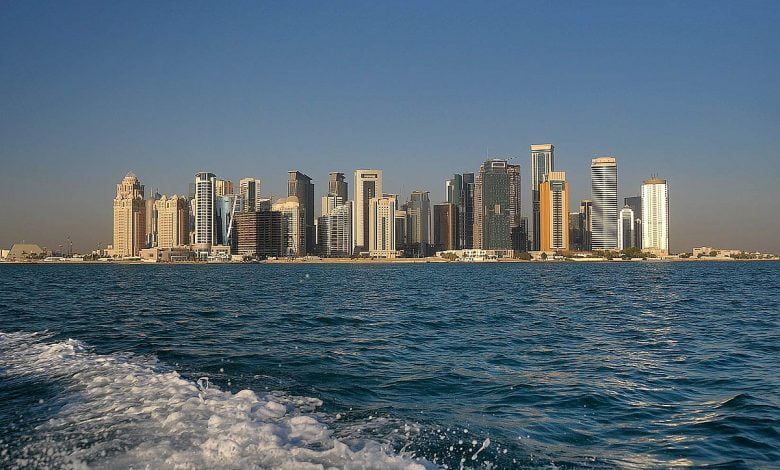 Doha's West Bay stretches along the east shore for a considerable distance. It has a number of distinct neighborhoods. Many of Doha's tallest skyscrapers and top tourist attractions are situated in this region. Its practically impossible to travel to Qatar and neglect to spend some time exploring Doha's West Bay.
Commercial towers
Doha towers are well known for its unique architecture and cutting-edge amenities. As the country's capital, Doha is home to a variety of structures and buildings that are easily recognized by their architecture. West Bay Doha is a center for architecture since it is where the majority of the city's buildings are constructed. The area is dominated by skyscrapers, which enhance its natural beauty. Every building, no matter how tall, finely built, or pricey is a landmark in and of itself. A few examples are the Burj Tower, Palm Tower, World Trade Center Doha, Tornado Tower, and Al Faisal Tower. The Asmakh Tower in West Bay Doha is well known for providing both locals and foreigners with the greatest integrated real estate solutions. For business and cooperative purposes, there are offices that deal with sales, leasing, property management, project development, and valuation. The majority of the buildings, notably the Asmakh, have designated office space, making West Bay a renowned business district in the nation. These towering structures are a noticeable feature of the Doha Skyline as well.
Culture and heritage
The Katara Cultural Village is well positioned between West Bay and Pearl Qatar. Discover the art and culture of Qatar and other places in the self-described cultural town known as Katara. It was an $82 million project that the Emir of the State of Qatar, HH Sheikh Hamad Bin Khalifa Al Thani, had envisioned. The village's architecture is the greatest in the nation since it blends old and modern styles with a nostalgic romantic flair. With events, exhibitions, plays, and other activities, this masterpiece honors the talent and labor of all artists while showcasing creativity and intellectual art. There includes an amphitheater, a mosque, a museum, and an installation that provides extensive historical and cultural information.
Experience the nightlife
One of the finest things to do in West Bay is to experience Doha's nightlife. Now, if you are seeking all-encompassing entertainment that includes food and music, the Paloma is unquestionably the greatest spot to spend your time. This is the most well-known location in Doha and is well-known for its allure, beauty, and atmosphere. Paloma not only provides a lively evening, but it also offers the greatest cuisine with a variety of flavors and scents. All you need to appreciate the beauty of the evening is the mouthwatering meal. Rock, classical, and other hits are all available for live listening.
West Bay beach
A new project called West Bay Beach Doha will provide the nation's visitors access to more beaches. The initiative hopes to add an artistic sense to Doha's compelling beauty by combining 12 private beaches with a public beach. The nicest kiosks and cafés, as well as amenities like changing rooms and more, can be found along the beachfront. covering an area of 1.5 kilometers. The city would be divided into three halves by these beaches. In order to keep tourists entertained, sports and beach games will be added. More cafés, restaurants, athletic fields, and other public amenities have been added to the project's roster.
Shopping paradise
If Doha is a shoppers' paradise, West Bay has the finest selection of apparel and accessories. There are malls and the greatest upscale cafés where you can indulge in leisure and entertainment, which increases its appeal. The greatest shopping locations for a family day include some of the top malls, including City Center Mall, Lagoona Mall, and Gate Mall.
Dining experience
Hotels and shopping centers often have authentic, internationally-inspired restaurants. You have a selection of cafés, including Spice Market, Cucina, or Coffee Costa. You will love the taste of these neighborhood restaurants. Purchase the finest Italian, Chinese, European, or any other flavor you require to spend the evening with your family over a gourmet supper.