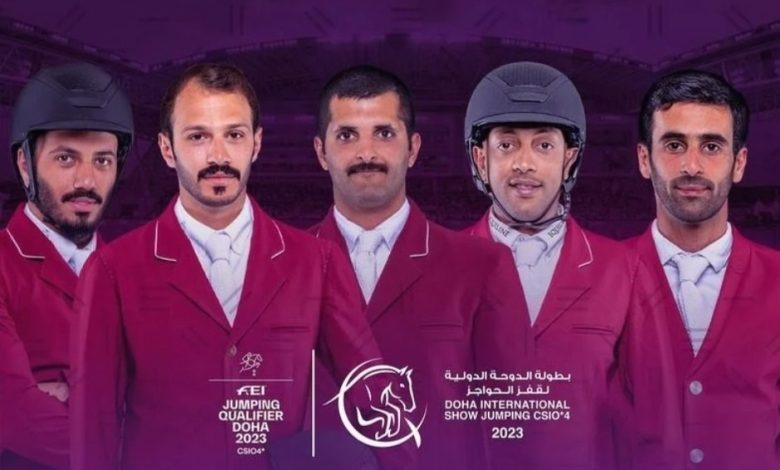 The Longines Arena in Doha is set to host an exciting two-day championship where seven nations will compete for two Olympic berths in the Nations Cup. Africa and the Middle East will be represented by Egypt, Morocco, Jordan, Qatar, Saudi Arabia, Syria, and the UAE, with hopes of securing a place in the Paris 2024 Olympics.
The competition will commence at 1 pm, with a prize of €73,000 for the 1.60m event. The Qatari team, consisting of Rashid Twaim Al Marri, Bassem Hassan Muhammad, Hamad Al Attiyah, Hamad Nasser Al Qadi, and Saeed Nasser Al Qadi, will be among the competitors vying for the coveted Olympic berths.
The Doha International Showjumping Championship promises to be a thrilling event, building on the success of the recent Commercial Bank CHI Al Shaqab presented by Longines held at the same venue. Fans of equestrian sport can look forward to witnessing top-class riders and horses from Africa and the Middle East compete for a chance to represent their countries at the Olympic Games.