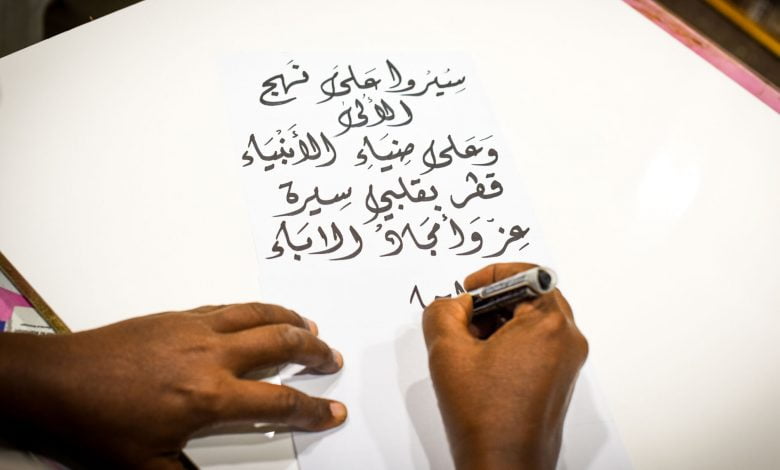 Arts and crafts have long been associated with Qatar. The country of Qatar has a long history of producing exquisite fabrics, earthenware, purple-dyed goods, and perfumes. The craftsmen's unusual geographic location, where the desert meets the sea and serves as a crossroads for trade between Europe and Asia, has influenced the quality of their work.
Through improving its cultural diplomacy with other nations, establishing art and culture centers, language centers, and culture-driven architectural projects like public art displays, museums, and international exhibitions, Qatar has always placed a strong emphasis on the value of history, heritage, and art. As a result, Qatar has emerged as a leader in fostering intercultural dialogues.
Prehistoric history
In eight different places in Qatar, including Jebel Jassassiyeh, Jabel Fuwayrit, Freiha, Al Ghariyah, Al Jumail, Simaisma, Al Wakrah, and Al Kassar, ancient rock engravings have been found. In the 1950s and 1960s, Danish archaeological teams found the majority of these sites. The carvings are divided into a number of types, including hand- and footprints, cup marks, massive cavities, geometric patterns, tribal marks, and representations of people and animals in boats.
In 1961, a huge number of rock engravings were found in Qatar's northeastern Jebel Jassassiyeh. The carvings were created during numerous historical eras, as evidenced by variations in patterns and style. Among the almost 900 carvings, cup marks are the most prevalent kind of artwork. Ships, animals, footprints, and tribal symbols are among the many carvings. There are pictures of several creatures, including fish, turtles, and ostriches. The sculptures frequently feature boats, and this is the only location in Qatar where boat representations have been documented. The boats come in a variety of shapes and sizes, some of which have oars while others don't.
Four locations in Freiha contain records of geometric patterns. They are between 11 and 15 cm wide and between 11 and 12 cm tall. According to Danish archaeologist Peter Glob, they were carved by a prehistoric fertility cult. Muhammad Abdul Nayeem, who contends that they are only arbitrary symbols or tribal insignia, refuted this theory.
Development of art and crafts
In the middle and latter part of the 1950s, Qatar's art scene underwent significant development. At first, the Ministry of Education was in charge of overseeing the arts, and its buildings served as venues for art exhibitions. The government began increasing financing in 1972 to promote the growth of the arts in the nation. Jassim Zaini, who explored a variety of techniques and chronicled the shift in society from a traditional local way of life to a more modern one, is regarded as the founding father of modern artists in Qatar. In order to promote Qatari artists' work, the Qatari Fine Arts Society was founded in 1980. National Council for Culture, Arts, and Heritage was founded in 1998. To create and connect all Qatari museums and collections, Qatar Museums was founded in the early 2000s. The institution is led by two significant museums: the Museum of Islamic Art, which opened in 2008, and the Mathaf: Arab Museum of Modern Art, which the Qatar Foundation opened in Education City in 2010.
As heritage is the beginning of civilization and progress to preserve national identity, Qatar places a high value on folklore. Traditional handicrafts are high-quality, often used handcrafted products that are regarded as one of the most significant components of a country's identity. The traditional handicraft in Qatar has expanded to encompass a variety of crafts, such as sadu, jewelry, fronds, leather tanning, wood industries, traditional clothing production, building materials like decorative gypsum, marine crafts, blacksmithing, and traditional shipbuilding, etc. Folk artists have also added their own unique touches to create some incredibly beautiful handicrafts. Traditional handicrafts have been incorporated into professional organizational structures in industries like tourism and business, where they play a significant role in economic, cultural, and tourism domains and support individual and societal economies. The sciences and knowledge that Qatari citizens have accumulated throughout the years are carefully preserved through cultural organizations and museums and passed on to the next generation in new forms that correspond to the times.
Revival of the ancient heritage
The State of Qatar is committed to preserving Qatari culture and traditional arts such as embroidery, calligraphy in Arabic, pottery manufacturing, gypsum carving, and Al Sadu and Al Khous weaving. With the revival of old traditional shops like Souq Waqif, those crafts became more popular because Souq sells traditional items that are not frequently available in other shops, like traditional clothing, handicrafts, tourist souvenirs, and local Qatari dishes. As a result, Souq Waqif is one of the best places to learn about life in Qatar in the past in a contemporary way and is also a popular tourist destination. In addition, the Souq is home to the Al Jasra Cultural Social Club, which is under the Ministry of Culture's control, and the Souq Waqif Art Center, which fosters young artists. The Mushaireb Downtown Doha Project has revitalized old villages and neighborhoods like the Mushaireb district, and it has preserved ancient landmarks like the Al Zubarah Fort, Al Koot Fort, Barazan Towers, and Al Jassasiya Rock Carvings, which are recognized as UNESCO World Heritage Sites.