Explore
Samsung iconic store launched at Katara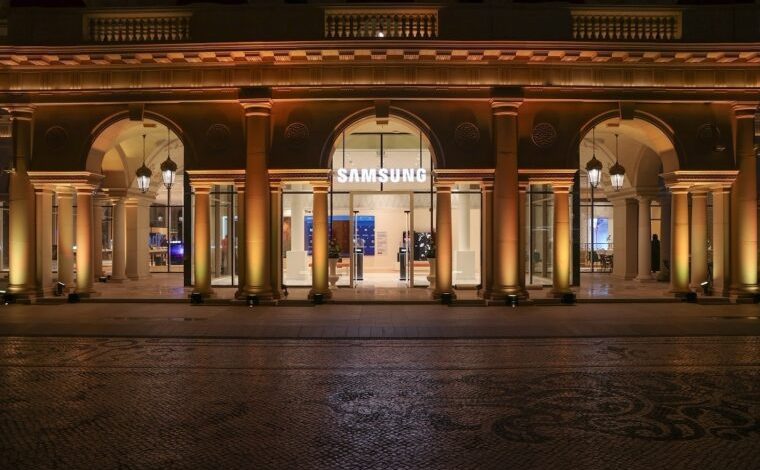 Samsung, one of the world's leading electronic companies, recently launched a new store at Katara Cultural Village, located in Doha, Qatar. The new store is a state-of-the-art facility that showcases Samsung's latest products and technologies, offering customers a unique shopping experience. The Samsung store is an excellent addition to the Katara Cultural Village, aligning with Qatar's vision to become a hub for innovation and technology in the region.
Opening ceremony
Samsung Gulf Electronics and Dohatna Innovative Distribution, a subsidiary of Ali Bin Ali Holding, recently opened an immersive Samsung store at Doha's Katara Cultural Village. The opening ceremony was attended by officials from Ali Bin Ali Holding, Samsung Qatar, and the ambassador of the Republic of Korea to Qatar. As the official partner of Samsung Mobile in Qatar, Dohatna Innovative Distribution has teamed up with Samsung Gulf Electronics to offer an exclusive space for visitors to see all that is new and innovative in mobiles, TVs, home appliances, and monitors.
Accessible location
The new Samsung store is located in 21 High Street, one of Qatar's ultimate outdoor shopping destinations. The store is strategically positioned opposite the main entrance of Galeries Lafayette Doha, making it an accessible and convenient shopping destination for customers.
Spectacular architecture
The showroom boasts a unique design element that tells Samsung's product story across a highly immersive customer journey. The approach was to create a seamless customer experience that caters to individual preferences and needs.
Newest innovations
The store showcases the latest innovations of Samsung Galaxy Mobiles and Wearables portfolio, including the Galaxy S Series, the latest premium phone range from Samsung Galaxy. The Samsung Galaxy S23 Ultra, Galaxy S23+, and Galaxy S23 are among the products exhibited at the store. These devices boast an epic camera that gives users more freedom to explore their creativity, like capturing cinematic Nightography videos with transformative AI. The "Snapdragon® 8 Gen 2 Mobile Platform for Galaxy" delivers a premium experience, including groundbreaking AI, a future-ready mobile gaming experience, and powerfully sustained gameplay with the world's fastest mobile graphics.
Customer experience
The store also features a dedicated SmartThings space where customers can experience multiple day-to-day scenarios of connected device experiences, such as gaming and work from home. The store also showcases Samsung's latest home appliances, including The Air Dresser, Bespoke Jet, and Bespoke Refrigerators.
Showcasing all latest products
The showroom is an exclusive space for visitors to see all that is new and innovative in mobiles, TVs, home appliances, and monitors. Customers will be guided by their personal needs and explore opportunities for personalization, from design to software display.