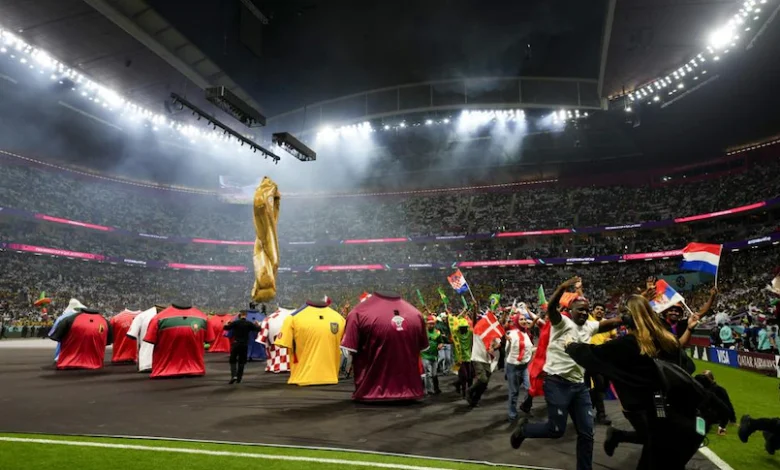 The FIFA World Cup Qatar 2022TM is about to end after 63 games were broadcast to billions of viewers over the course of a month. We have had great underdogs, tough decisions, and first-rate football this month, and now the main event is down to two titans. A grandiose closing ceremony will come next, as predicted. The current FIFA World Cup Qatar 2022TM will come to an end on Sunday with the Argentina vs. France championship game at the Lusail Stadium in Doha. Argentina and France, both vying for their third worldwide victory, will take place after a third-place play-off on Saturday between an excellent Croatian team and a history-makers Morocco team. Just before the championship game, the official FIFA World Cup Qatar 2022TM closing ceremony will begin the competition. The 15-minute closing ceremony, with the theme "A Night to Remember," will feature appearances by a number of international singers to a medley of tunes from the FIFA World Cup Qatar 2022TM soundtrack.
When is the closing ceremony for the World Cup?
The last game of the FIFA World Cup Qatar 2022TM will be played on Sunday, December 18, which is also the day of the closing ceremony. It will occur prior to the final game, rather than being the event that wraps up events in Qatar.
What hour does it begin?
The FIFA World Cup Qatar 2022TM closing ceremony is scheduled to start at 4:30 PM local time in Qatar. FIFA estimated that the ceremony would last only 15 minutes.
Where is it happening?
The closing ceremony will be held in Qatar's largest football stadium, the 80,000-seat Lusail Stadium in Doha. We can anticipate fireworks displays and other parades on December 18, which is also Qatar National Day.
How to watch it?
The FIFA World Cup Qatar 2022TM final between Argentina and France will be covered live, exclusively, and in many languages by beIN MEDIA GROUP ("beIN") as part of its comprehensive broadcast plans. The broadcast will be available on the free-to-air channel of beIN SPORTS, and as part of its dedication to making the first Arab World Cup accessible for viewers across the Middle East and North Africa (MENA), the game as well as the entire day's coverage will be available to stream without charge on beIN's official YouTube channel.
Who is scheduled to perform?
FIFA has remained quiet on the artists for the closing ceremony to create anticipation. However, a few well-known figures from outside have been confirmed. The first famous person to represent India at FIFA will be actor, model, singer, and dancer Nora Fatehi. She will perform along worldwide talents such as Balqees, Rahma Riad, and Manal. The all-female group will perform live to 'Light the Sky,' the tournament's official theme song. One of the songs from this year's World Cup soundtrack, Hayya Hayya (Better Together), performed by Nigerian-American artist Davido, will serve as the event's opening act. Gims, a Congolese-French rapper, and Puerto Rican singer Ozuna will both perform during the ceremony's finale. Jennifer Lopez and Shakira are said to be in a music video for this year's World Cup conclusion.