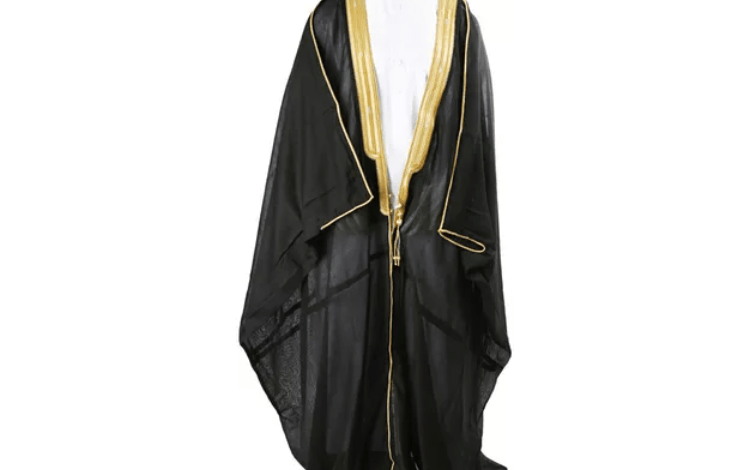 The emir of Qatar presented Lionel Messi with a Bisht, a traditional Arab cloak, to wear at the World Cup trophy presentation following Argentina's victory over France in the final. Before collecting the World Cup trophy from FIFA President Gianni Infantino and raising it in front of his joyful teammates, Sheikh Tamim bin Hamad Al Thani draped the robe on Messi's shoulders. But what do we know about this traditional garment? Let's find out.
Origin of Bisht
The Bisht, sometimes called mishla, is an Arab men's cloak worn over a thobe, or ankle-length tunic. It is the most traditional Middle-Eastern suit and one of the most prestigious, linked with monarchy, riches, and formality, akin to the black-tie tuxedo in the West. It is often black, brown, grey, beige, or white. The Bisht is a long cloak composed of light, frequently sheer cloth with actual gold ornamentation. The primary men's robe, known in different nations as kandura, thobe, thawb, or kanzu, is worn under the Bisht. Although short or elbow-length sleeves are also conceivable, Bisht often features long sleeves. Arab males only wear kanduras or thobes with short sleeves at home, so take note that the robe underneath is usually long-sleeved. The most costly variations include goat wool, camel hair, or lama hair, although wool is typically used to make the garment. The sleeves and collar have pure gold and silver stitching used for the embroidery.
Symbol of prestige
It is a garment that has been worn for generations on important occasions, mostly in the Gulf. Some people mistakenly think of the Bisht as winter outerwear, however, it is actually outerwear for festive celebrations and special occasions. Men use it, for instance, for prestige occasions like weddings, major meetings, festivals, and religious rituals. The royals, tribal leaders, imams, and other nobles may also wear it as part of their formal clothing and as a mark of gratitude and respect. The Bisht is a popular choice among Arab grooms for their wedding attire.
Cost of the garment
The Bishts frequently have an extremely thin, even transparent appearance that gives them a majestic and elegant look. It is rather pricey since it is a status item that is hand-embellished with gold or silver. It can cost between $2000 and $5,000. Fine camel wool is used to make opulent Bishts that are then hand-embroidered with gold threads. However, there are less expensive clothing options made of cotton, polyester, and linen. They are also less ornamented. However, even very plain and austere Bisht cloaks still appear regal and stylish.