Entertainment
Interesting facts about Jason Statham's movie Qatar shoot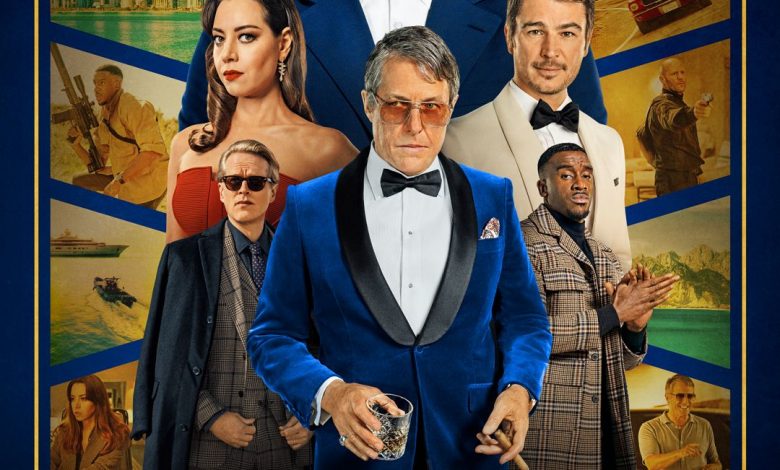 Operation Fortune: Ruse de Guerre, now showing in cinemas all across the world, is Guy Ritchie's most recent film, and its all about him having fun and enjoying foreign settings and making the audience a part of this beautiful and thrilling ride gripped in an enthralling storyline.
Synopsis
In the new movie, MI6 guns-and-steel agent Orson Fortune (Jason Statham) tries to rescue the world by stopping the sale of lethal new weaponry that has the power to destroy the entire planet. He unwillingly teams up with CIA high-tech specialist Sarah Fidel (Aubrey Plaza) and others for his assignment, and they eventually work together to find and infiltrate Greg Simmonds (Hugh Grant), a millionaire arms dealer, in-between moments that are sure to keep the viewers on the edge of their seats. Danny Francesco (Josh Hartnett), one of Hollywood's top actors, is hired by Fortune and his crew to assist them in their world-saving clandestine operation.
Background
The movie is directed and produced by Guy Ritchie, together with Ivan Atkinson and Marn Davis, and Bill Block. Ritchie and Statham reunite for the first time since the filming of 'Wrath of Man' more than fourteen years ago. Ivan Atkinson, Marn Davies, and Ritchie wrote the script. Aubrey Plaza joins the cast in December 2020. Cary Elwes, Bugzy Malone, and Josh Hartnett filled up the supporting cast in January 2021. The actor Hugh Grant joined the cast in February 2021.
Comedy action thriller's legacy
Operation Fortune: Ruse de Guerre is the latest in a long line of comedy action thrillers directed by Guy Ritchie, including The Man from U.N.C.L.E., Snatch, RocknRolla, Lock, Stock, and Two Smoking Barrels, and The Gentlemen.
Renaming
Originally known as Five Eyes, the film's title was changed to Operation Fortune: Ruse de Guerre, which is what we currently know it to be, in September 2021.
Trailer
In December 2021, STX Films published the Operation Fortune: Ruse de Guerre trailer. We can tell from the first glimpse of the action-comedy that its just what you would expect from a Guy Ritchie production. Dark humor, tonnes of head-cracking and ass-kicking, and not to mention a massive show of weaponry. The three-minute movie shows wild antics, snappy language from the main protagonists, and a consistent undertone of fun as Dean Martin's 'Sway' is playing in the background. The Orson Fortune character, played by Jason Statham, is also seen in the clip doing what he does best by being a master in fight sequences. The other key characters portrayed by Aubrey Plaza, Josh Hartnett, Cary Elwes, Bugzy Malone, and Hugh Grant are also briefly discussed. Operation Fortune: Ruse de Guerre promises to be a tremendously fun and exciting film if the trailer is any indicator.
Removed from release
The movie's 2022 release date was canceled since the villains were of Ukrainian nationality, and a conflict between Ukraine and Russia had just broken out at the time.
Shooting in Qatar
The cast shot portions of the renowned movie's sequences in Doha taking advantage of the Museum of Islamic Arts' highly praised architecture and the city's stunning skyline. Operation Fortune: Ruse de Guerre began filming in Qatar, Hampshire, and Turkey in January 2021. In July 2021, the shooting was fully completed.
Cinemas in Qatar
The movie was wholly funded by MIRAMAX, a global film and television studio that is jointly controlled by the ViacomCBS company and the beIN Media Group, which has its headquarters in Qatar. Since beIN acquired Miramax, the firm has worked with Ritchie on twenty projects, making this their third collaboration with him.