Dining
Top outdoor restaurants in Doha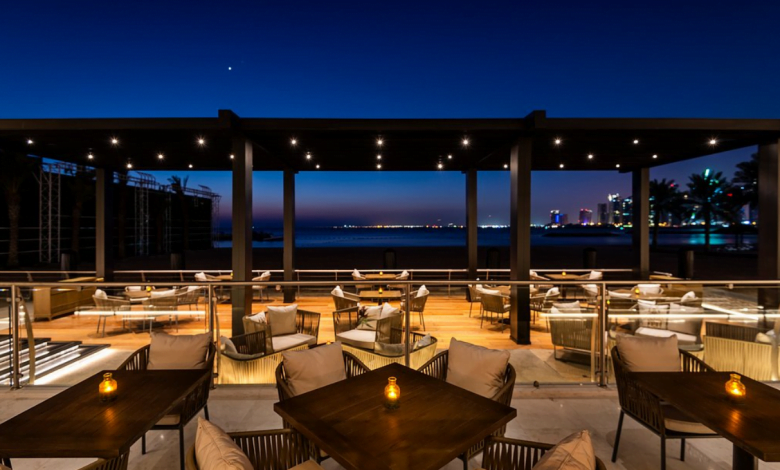 There is no doubt that Qatar is a fantastically attractive country that draws visitors from all over the world. You can choose from a variety of retreating possibilities in Qatar, including its captivating skyline, immaculate beaches, and huge desert, while taking pleasure in this Middle Eastern paradise. In addition to natural beauty, it is important to investigate Qatar's cuisine. There are specific aspects that we search for when we eat out, and these things include pleasing scenery, delectable food, and elegant dishes. Here are a few of Qatar's top outdoor dining establishments, which offer a gorgeous ambiance and tantalising cuisine.
Boho Social
One of the better spots for individuals seeking refinement and outside seating is Boho Social. This open area is not only well-known for its gorgeous terrace, but also its wonderful decorations, charming rattan chairs, and unmistakably fashionable furnishings. It's the ideal setting for a family reunion and buddy catch-up. In Qatar, there are a lot of open cafes. One of the most explicit properties is Boho Special, and everyone visiting the nation must go there.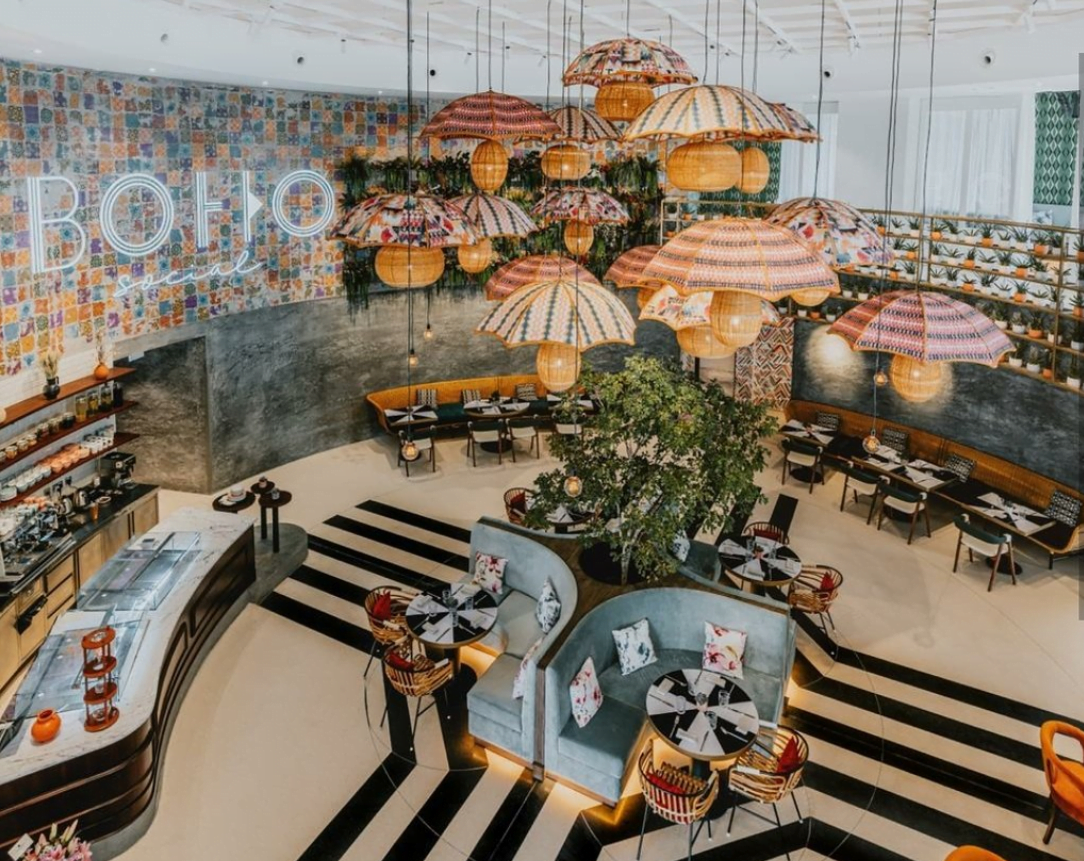 Sky View Doha
Enjoy your favourite food while taking in the breathtaking sunset views. One of the best places to hang out with friends is Sky View Doha. Get ready for some scrumptious treats and the tranquil vistas under the sky filled with twinkling stars as you relax on the rooftop terrace, which offers a stunning perspective of the cityscape and an open atmosphere. Bring your special someone here if you want to go on a date. You will adore everything about this location.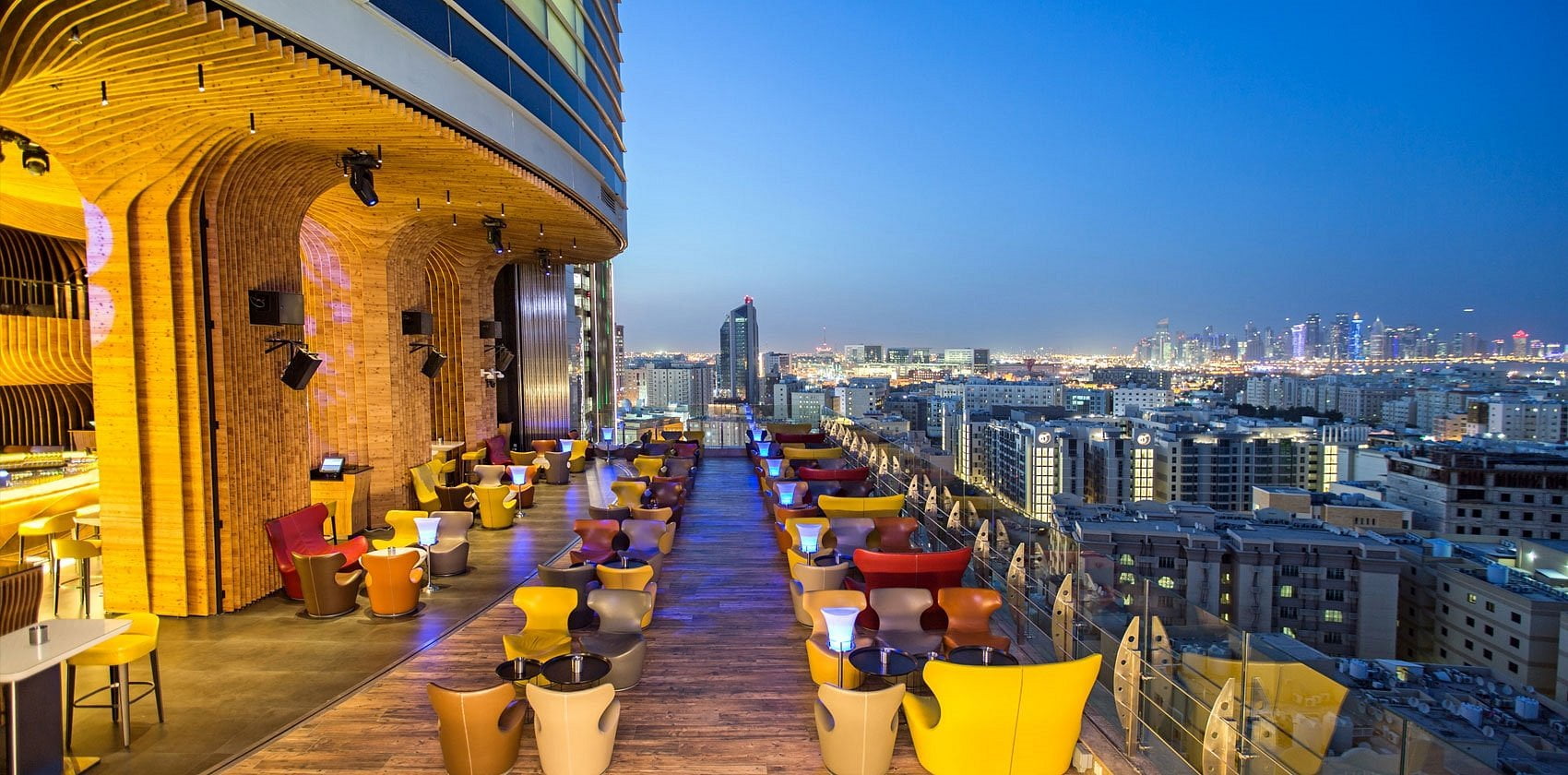 Voute Café
Voute Cafe, a popular new hangout in MIA Park, is renowned for its expansive views that enable you to look out to sea in all directions. You will undoubtedly be surprised by this cafe's breathtaking beauty. On the open patio, it offers adorable small houses called domes that are soundproof and will protect your privacy. In addition to dining, guests are free to choose where they want to sit and enjoy the elegant ambiance of this distinctive open cafe in Qatar, perfect for a night out.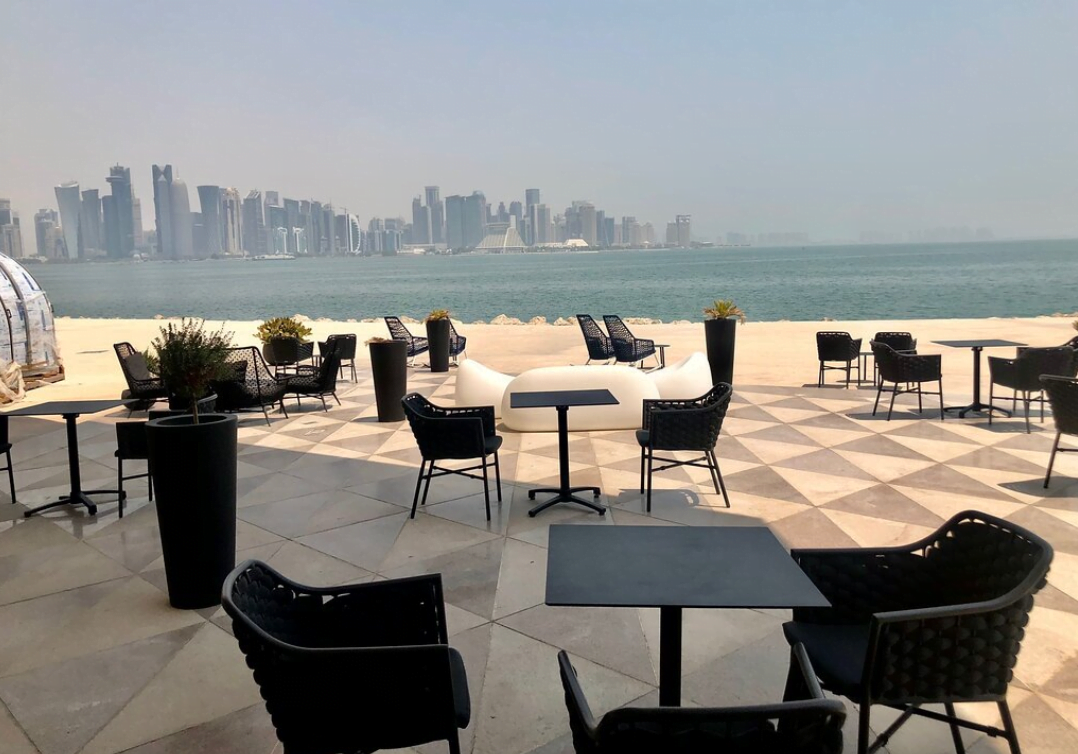 La Mar Doha by Gastón Acurio
One of the most well-known Peruvian restaurants with a view of the beach is La Mar. With a diverse cuisine and a prime setting, this outdoor restaurant in Qatar is unique in its field. Alongside the seabed, you can hear the gentle sounds of breaking waves, and the magnificent panorama will inspire you. One of Doha's top outdoor dining establishments, this one offers a magnificent experience. Make a reservation at the restaurant if a family gathering is coming up to have the time of your life.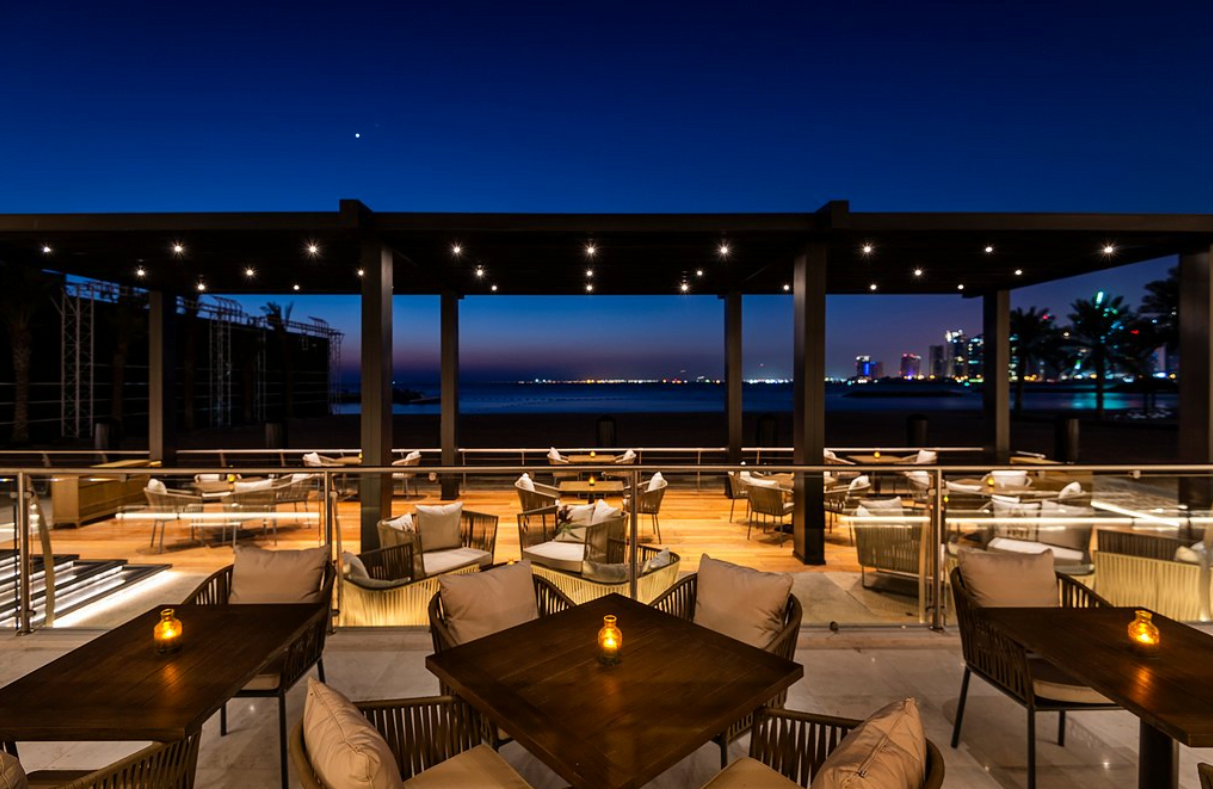 Al Mourjan Restaurant
Al Mourjan Restaurant is the ideal location to celebrate any special event if you enjoy the sea and the sights, sounds, and fragrances of Doha. The restaurant boasts stunning outdoor dining with stunning views of Doha Bay and the magnificent skyline. The menu of this outdoor restaurant in Qatar, which is conveniently located near the Corniche, comprises unusual delicacies from Lebanon and other Middle Eastern countries. You are also treated to some of the most breathtaking views in Qatar because of its 360-degree view of Doha.